The number of positive confirmed cases of the coronavirus has increased to 167 confirmed cases statewide. As of 11 a.m. Monday, there are still six cases in Elmore County, according to the Alabama Department of Public Health.
The updated numbers show there are 79 cases in Jefferson County, 17 in Lee County, 17 in Shelby County, 17 in Madison County, six in Elmore County, seven in Tuscaloosa County, three each in St. Clair and Montgomery counties, two apiece in Cullman, Baldwin, Lauderdale, Chambers and Mobile counties and one each in Calhoun, Jackson, Lamar, Limestone, Marion, Talladega, Walker and Washington counties.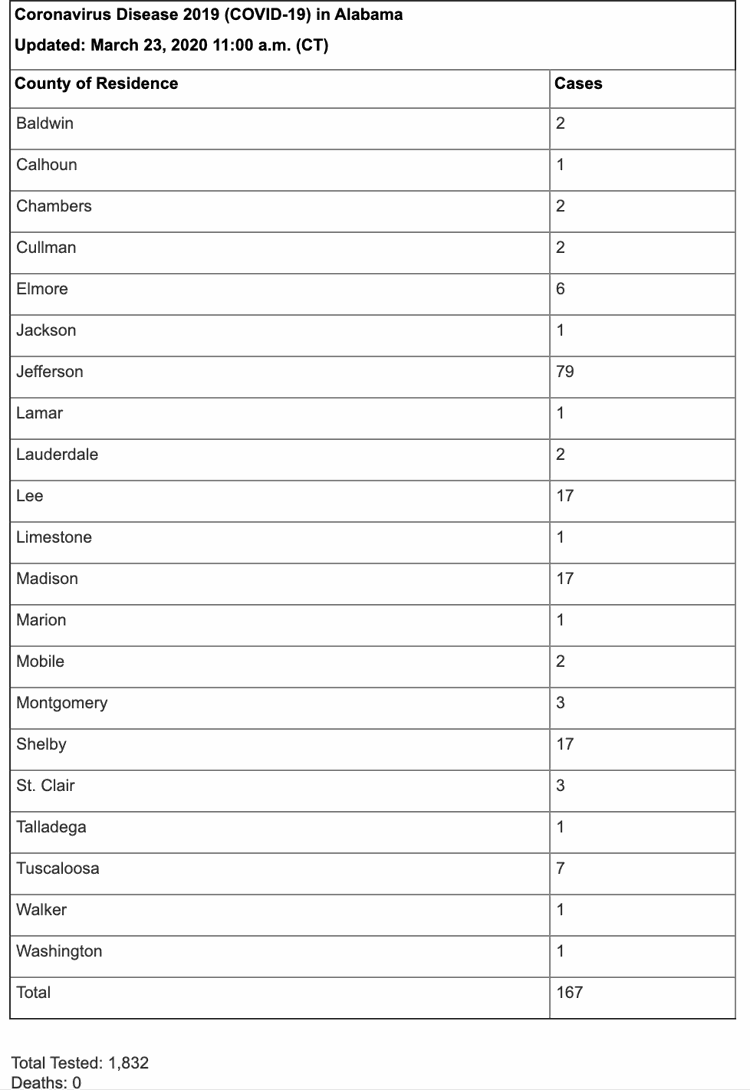 Stay tuned with The Herald for the latest numbers, which are being released twice a day, and check ADPH's website here.
As of Monday at 11 a.m., a total of 1,832 people have been tested, according to ADPH.