The FFA Rodeo will be in Wetumpka this Friday and Saturday at the Wetumpka Sports Complex, but before this weekend's main event, Dani Loeb, the first Alabamian to make the U.S. Ski and Snowboard Team, and Kylee Campbell, the reigning Miss Rodeo USA visited area schools where they introduced themselves to students and answered questions.
They also explained to students that with hard work, anything is possible.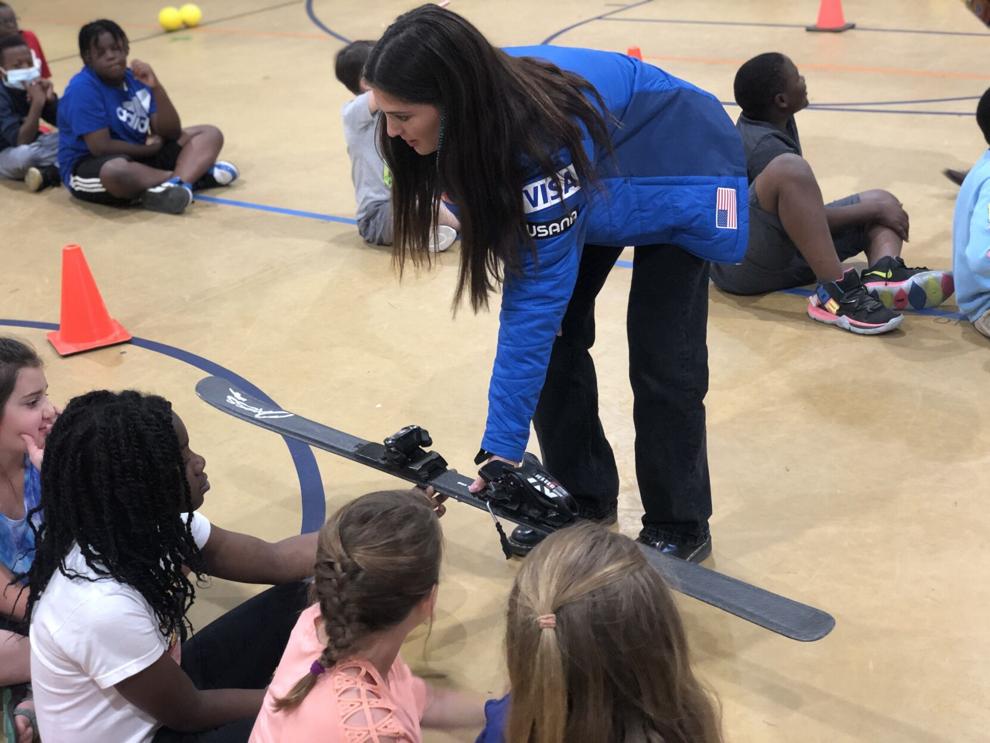 The duo visited Tallassee Elementary School on Tuesday, April 27. The following day, they visited Eclectic Middle School and Eclectic Elementary School before heading south to make an appearance at Wetumpka Elementary. They will also visit Holtville Elementary School, Edgewood Academy and Coosada Elementary.
Campbell resides in Huntsville, but through her work as Miss Rodeo, she has traveled throughout the United States.
"Although I am from Alabama, I have traveled the whole country going to rodeos," Campbell said.
Campbell explained to the students that she was the first person in her family to ride horses.
"I came from a family that had absolutely nothing to do with horses," she said. "I am the first cowgirl in my whole family."
As a child, Campbell started taking horseback riding lessons. It didn't take before Campbell met Miss Rodeo USA. That's when she realized her dream.
"I said, 'I want to be Miss Rodeo USA one day', and here I am," she said.
Loeb, who is from Wetumpka, explained the importance of never giving up. She first dreamed of joining the U.S. Olympic gymnastics team, but after realizing that dream may not be possible, Loeb shifted her focus, continued to work hard, and today she is on the U.S. Ski Team with aspirations to go even further.
"I am the first person from Alabama to ever make the U.S. Ski Team," Loeb said. "And hopefully, the upcoming Olympic team. Although I didn't get to go for gymnastics, I have a very good chance of going to the next Olympics in a different sport. If you guys have a goal or a dream, whether it's to be president, or a scientist, or a professional athlete, you have to work hard and make sure you focus on your goal and stay on the right path, so you can make your dreams come true."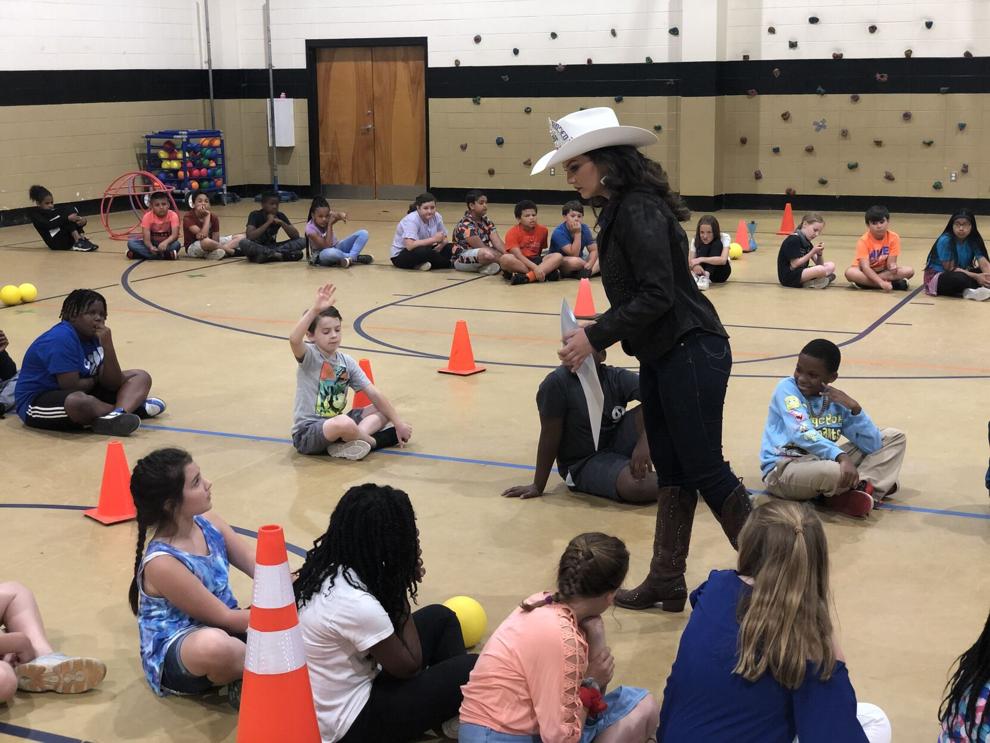 Campbell explained that while she and Loeb had different ambitions, with a lot of hard work and dedication they both continue to reach their goals.
"We got up and we had to work hard every day to reach our goals," Campbell said. "And here we are, years later. We have reached our goals and are now setting even bigger and different ones. How awesome is that?"
Campbell and Loeb then asked students about their own goals. Some of the answers included the first female president, a veterinarian, a doctor, a nurse, and many more. Campbell and Loeb also spoke one-on-one with students explaining how important it is to remain focused and dedicated to their goals.
Both Campbell and Loeb will sign autographs and participate in some rodeo events this weekend.
There will be plenty of kid-friendly events during this weekend's rodeo.
On Friday and Saturday, the gates open at 6 p.m. with the rodeo starting at 8 p.m. General admission tickets are $10. Admission is free for children 10 years old and younger.
The rodeo will include eight events: bull riding, bareback riding, barrel racing, team roping, steer wrestling, break-away, saddle bronc, and tie-down roping.
Jerry Thornton will treat guests to a trick horse performance during intermission.
On Saturday, May 1, a wagon train, a parade of horse-drawn wagons, will travel from the Iron Horse Ranch in Wallsboro to the sports complex. The wagon train is open to the public and costs $10 to participate in.
The event serves as a fundraiser for the alumni chapter, which works to give back to Wetumpka High School's FFA Chapter and the WHS agricultural department.