As the news reports from Louisiana started rolling in about the damage Hurricane Ida left behind, Wetumpka resident Donna Poeppelmeier knew she would do whatever she could to help.
"My heart is hurting for the people in Louisiana and what they are about to go through," Poeppelmeier said.
Since Aug. 31, Poeppelmeier has been leading an effort, along with Paula Sargent, owner of The GAB Salon, to collect donations for those affected by Hurricane Ida. Residents are asked to drop off their donations at The GAB by Wednesday, Sept. 8. The drop off time is from 9 p.m. to 7 p.m. on Tuesday, Sept. 7, and from 9 a.m. to 5 p.m. on Wednesday. Poeppelmeier also organized a donation drop-off drive that took place on Saturday, Sept. 4, at Wetumpka's Dollar Tree.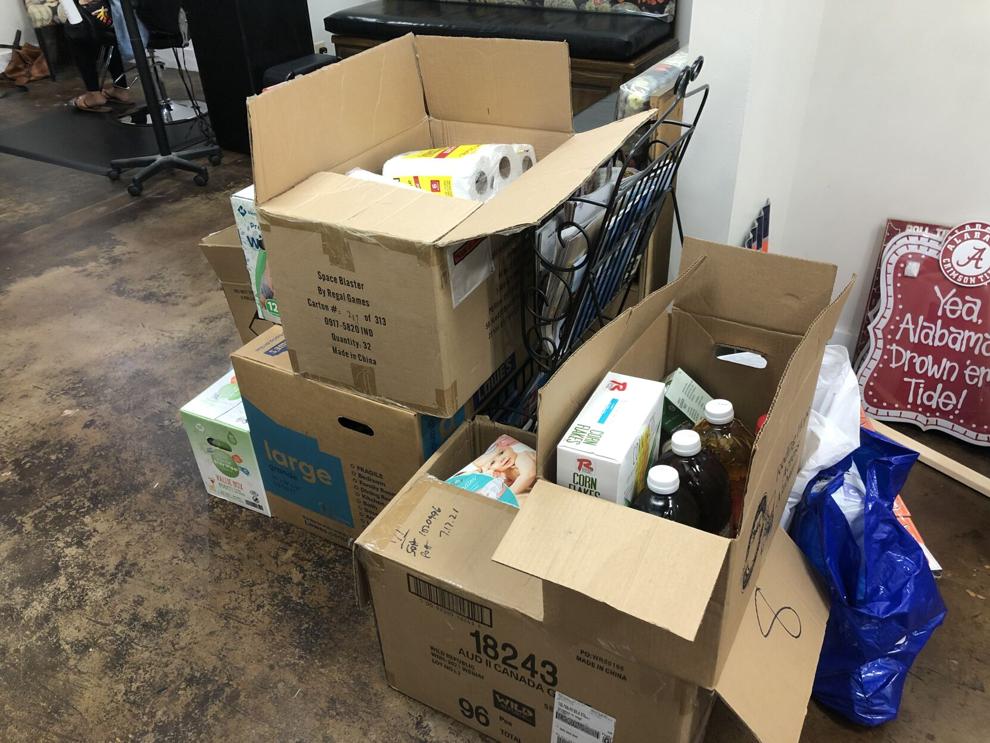 So far, The GAB has collected several large boxes filled with donated supplies. Poeppelmeier said clothing donations are not needed right now.
The following donations are being accepted:
•Water/Gatorade
•Cleaning supplies (especially Clorox)
•Medical supplies
•Face masks
•Sterile gloves
•Work gloves
•Non-perishable foods (Ready to eat, snacks, etc.)
•Toiletries (toothbrushes, toothpaste, brushes, combs, ponytail holders, soap, body wash, face cleanser, deodorant, etc.)
•Paper towels
•Trash bags
•Plastic ware/Plastic cups
•Paper plates
•Feminine hygiene products
•Hand sanitizer
•Gift cards to Walmart, Lowe's, Home Depot
•Tarps
•Storage bins
•Baby supplies (diapers, wipes, pacifiers, bottles, formula)
•Animal food (cats and dogs)
•Anything you think you could use if you were in this situation
**NO CLOTHES**
"We've had such a tremendous turnout with donations and I hope that more people will come out and donate," Poeppelmeier said. "You can't help what happens where you live when it comes to natural disasters. And a lot of the people there didn't evacuate because they couldn't afford it. They need all the help that they can get. Every donation is helpful, even if it is $5. I've been in touch with the Governor's Office about where to take the donations to make sure they get to people in either Mississippi or Louisiana."
Poeppelmeier is no stranger to helping in times of great need. When Hurricane Katrina hit in 2005, Poeppelmeier and two other women operated a distribution center in Wetumpka for four months to help hurricane evacuees.
Her goal now is to fill up a cargo trailer with donations. She'll be passing the donated items on to VOAD, Voluntary Organizations Active in Disaster, which is a coalition of the major national voluntary organizations in the United States that have made disaster-related work a priority. VOAD will ensure that the items reach the intended recipients. The organization is housed at FEMA's headquarters.