One suspect has been identified in a credit card fraud and third-degree theft of property case currently under investigation by the Millbrook Police Department.
Millbrook investigators said an anonymous tip via CrimeStoppers identified the female suspect in the case. The tip came in shortly after CrimeStoppers' media release about the incident on April 8.
Investigators are still seeking information that will lead to the identification of the male suspect.
On March 26, the victim contacted Millbrook police to report fraudulent charges made to his debit card in the 100 block of Kelley Boulevard. The victim told police that the suspects stole his debit card out of an ATM at a neighboring business and then made fraudulent purchases using the card. 
Security video shows a female and a male entering another business and making purchases with the victim's card. The female was seen getting out of a tan/beige colored late model 4 door sedan, possibly a Chevy Malibu. After exiting the store, the suspects got into the tan vehicle and left the scene.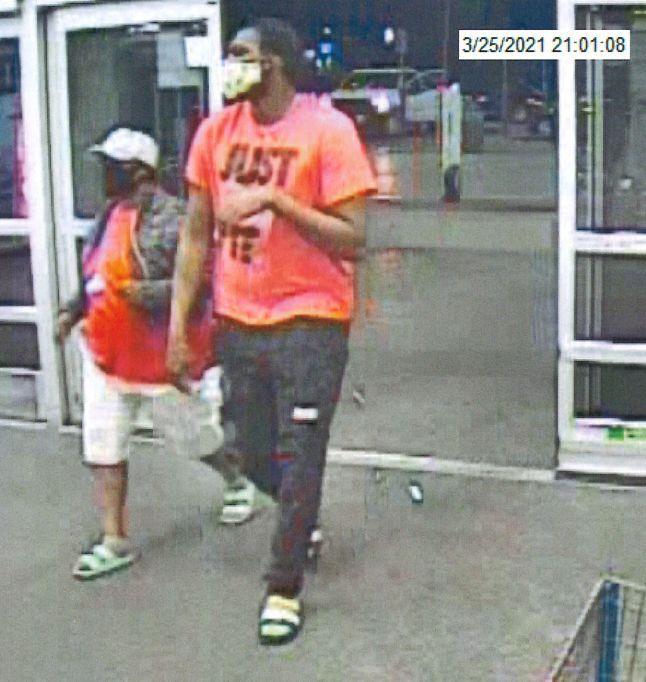 Anyone with information regarding the identity of the male suspect or his whereabouts are asked to immediately call the Millbrook Police or CrimeStoppers using a 24-hour tip line at 215-STOP (7867) or download the P3-tips app. Make sure to receive a tip ID and password in order to dialog with investigators in case there is a follow-up question. There's also a CrimeStoppers toll free number, 1-833-AL1-STOP. Tips may lead to a cash reward.