Clay Jackson was where he wanted to be on the afternoon of July 4 — surrounded by family and friends, floating on Lake Jordan, thinking about the surprise engagement ring he had bought for his girlfriend, enjoying his 6-week-old daughter dressed in red, white and blue, and looking forward to watching a fireworks show that night from a boat on the lake's placid waters.
But the life he had and the one he dreamed about ended five hours later under those waters after a boat collision that also killed a teenager. After two tortuous days of searching, their bodies were recovered.
Jackson's body now rests eternally in a cemetery in Millbrook along with an uncle who was killed in a car crash 31 years ago. His mother and stepfather mark time differently.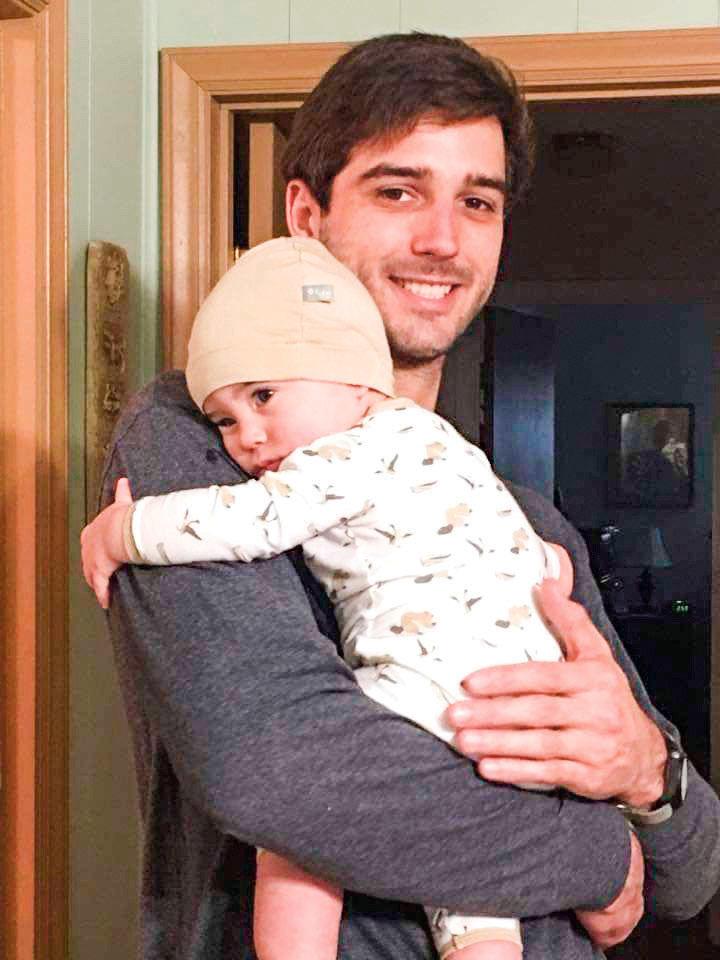 "We laugh for 30 minutes and cry for 30 minutes," said his stepfather, Kenny Wayne Fuller. "It's that way every day."
Jackson, 26, of Deatsville and Travis House, 17, of Marbury were killed in the crash between 9:30 and 10 p.m. July 4. They were passengers on a 19-foot Sea Hunt center console boat with four others being driven by Caleb Peters when a collision occurred with a 19-foot Maxum runabout driven by Damion Bruno between the mouth of Weoka Creek and Sears Slough, according to Capt. Gary Buchanan, the commander of the Alabama Law Enforcement Agency's Marine Patrol.
Jackson's mother's last living memory of her son was joyful. Family and friends had been invited to a cookout at a house Jackson was renting and sharing with his girlfriend, Macy Barnes, on Lake Jordan, not far from his parents.
"We left about 5 o'clock," said his mother, Leslie Fuller. "We knew they were going to see the fireworks that night. We said, 'Y'all be careful tonight, love you.' And Clay was floating on the water on an inner tube and he said, 'All right Maw and Paw, we will. Love you, see you tomorrow.'"
Had she known what was going to happen, his mother might have been tempted to put him in his room and keep him there for a while, as she had to do when he was a child.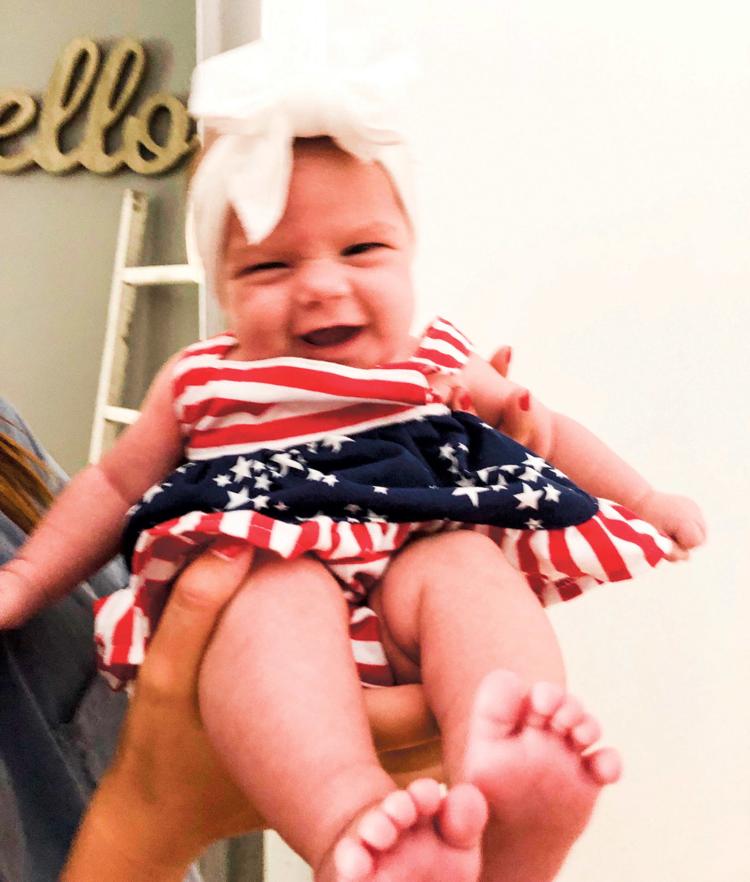 "Clay was a playful child, very outgoing, hard headed and strong willed," she said. "When he was 4 or 5, he was so stubborn. I actually talked to my doctor about it. He said, 'When he acts out, put him in his room and shut the door.' He would not mind. He would not listen. One time I had to drag him down the hall and shut the door. He didn't like that. He'd be yelling and screaming. I told him, 'If you start behaving, you can come out.' I remember him sneaking up the hallway. After about 20 minutes he was OK. He hated being inside. He loved being outside, the outdoors."
The night of July 4, the Fullers' neighbor Will Blakeney, who was also a friend of Jackson's, and his family took their boat and accompanied Jackson and his friends on the boat driven by Peters to the fireworks.
"They were on Caleb's boat," Kenny Fuller said. "They tied up together watching the fireworks. On the way back, Will went a different way and they saw a bunch of boats (at the crash scene) but didn't think anything of it."
Peters, who was also seriously injured, was hospitalized and for several days did not know of the deaths of Jackson and House.
At 11:30 p.m., the Fullers got a phone call about the crash. By midnight, he and his wife were on the lake with three other boats helping authorities search for Jackson and House.
"We rode all the way to daylight, hoping and praying they had just been knocked out," Kenny Fuller said.
But they saw the damage on the center console that had carried six people — "A big chunk was taken out," Kenny Fuller said — and the dawn brought the sinking despair a son, father and future husband would not be found alive.
Leslie Fuller described the two days of waiting for the bodies to be found as "pure agony."
When they were found, "It was the worst day of our life," Kenny Fuller said.
The fact they were found within 48 hours and likely didn't suffer prolonged misery after the collision was of little consolation to Leslie Fuller.
"What we know is when that boat hit Clay and Travis, it was instant death," she said. "I don't think they saw the boat. One of the guys on the boat said he looked up and suddenly the boat was right there on top of them."
One of the passengers who was recovering from knee surgery went into the water in a brave but futile attempt to rescue Jackson and House.
Early indications are alcohol was involved, Buchanan said, and Leslie Fuller struggles to keep her anger from boiling over when she thinks about it.
"It hurts so much," she said as the tears puddled in her eyes.
"It won't bring him back regardless of what we think should be done," Kenny Fuller said.
The inane tragedy and what was left undone by Jackson will cause searing heartache for years to come.
Jackson left behind his girlfriend, their infant daughter, Everleigh Loryn, who was born May 22, and a 22-month-old son, Rivers.
They were going to be a family.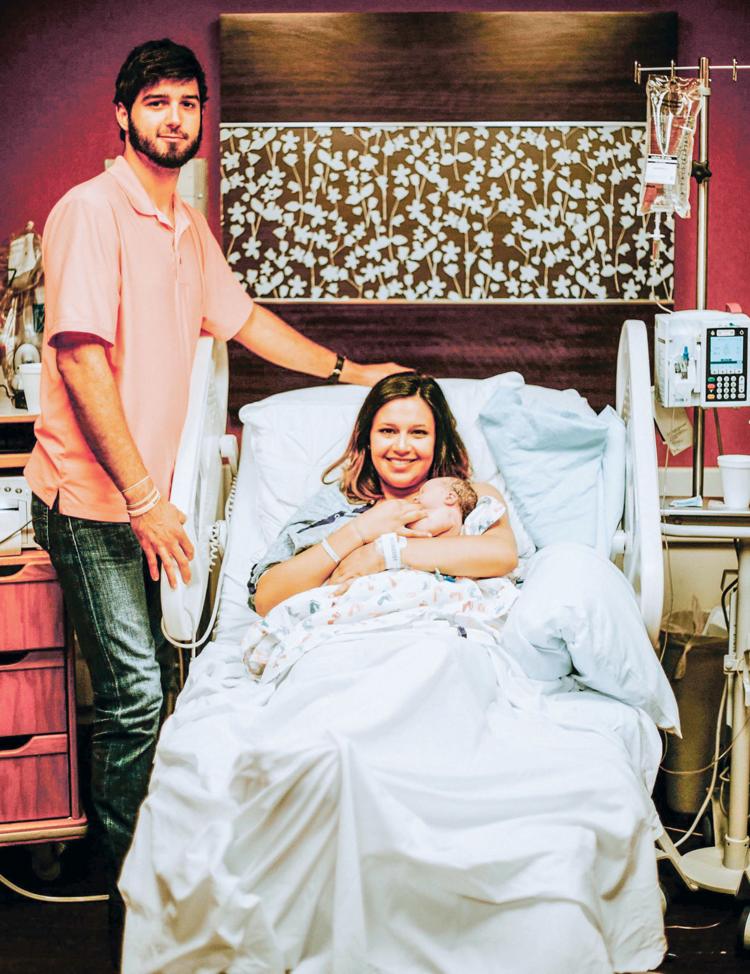 "Clay had planned to ask Macy to marry him," Leslie Fuller said as tears leaked again from her eyes. "He had a ring on layaway and was going to give it to her on her birthday, which was the Tuesday after the Fourth of July."
His family didn't want their bond with her to be broken. Jackson couldn't give her the ring so they gave it to her at a lunch.
He was the baby of five siblings and one of 15 grandchildren of Hank Williams Museum founders Cecil and Betty Jackson. He loved hunting, fishing, golf and especially motocross. His father, Joel Jackson, made sure more than a dozen motocross riders followed the hearse from the church to the graveside service.
Jackson didn't like school, his mother said, but he was home-schooled in high school and graduated with honors from McCulley Hill Christian School in 2011.
He wanted to be in forestry and was working for Foley Materials Co. in Montgomery when he died.
Kenny Fuller has found it nearly impossible to extract a lesson from what happened, to make sense of the senseless. 
"I don't know … Just be careful on the water," he said. "It was a fun day turned tragic. Our lives and the lives of Travis' mom and daddy have been changed forever. There is a hole in our heart that will never be repaired."