On average, 5-7 tons of trash is removed from Lake Jordan during the Lake Jordan Home Owners and Boat Owners Association's annual Lake Cleanup event.
This year, Cleanup Committee co-chairman Allan Basnight said there might be even more trash and debris since the cleanup was canceled in 2020 due to COVID-19.
"We pick up anything that's not biodegradable," Basnight said. "We get a lot of paper and plastic products and cans. We found an artificial leg one year. That's probably the most unusual thing we've found. We used to find things like washing machines, refrigerators and toilets, but those occurrences have decreased a good bit since we've been cleaning regularly and encouraging people to stop dumping in the lake."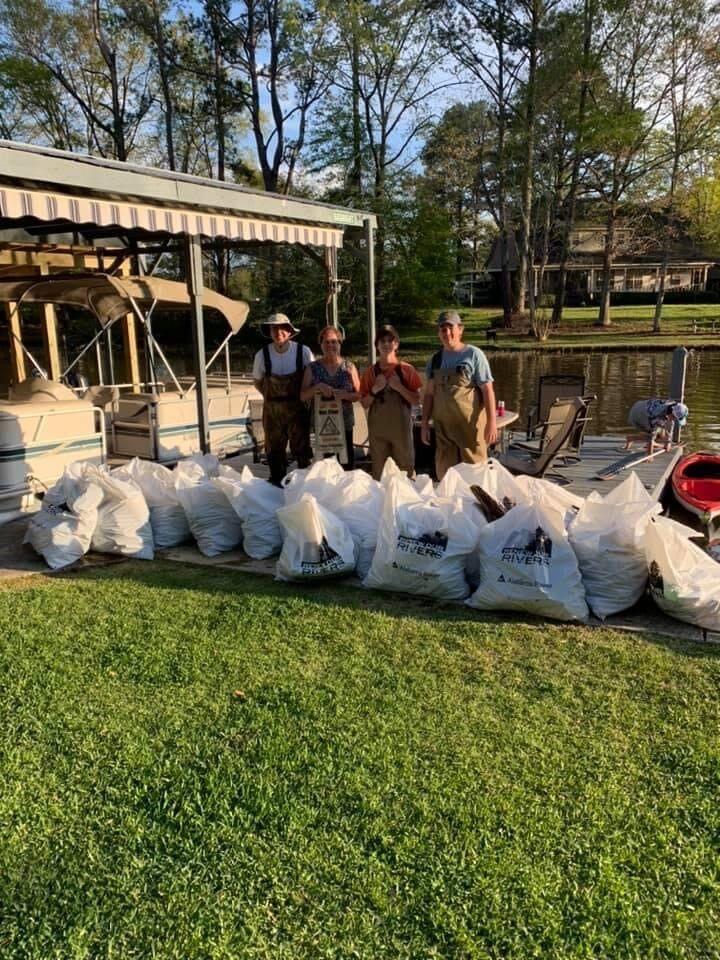 About 200 people are expected to be at Lake Jordan on Saturday, April 17, for the 2021 Lake Cleanup. Those who'd like to help should arrive at the Bonner's Landing Boat Ramp by 8 a.m. that Saturday.
The cleanup is hosted in partnership with Alabama Power's Renew Our Rivers campaign that began in 2000. Alabama Power partners with local communities and organizations to help clean waterways throughout the state. Basnight said Alabama Power provides bags, grabbers, gloves and a free T-shirt to all volunteers.
Volunteers will be divided into one of 11-12 clean up groups. Basnight said community members do not have to own a boat to participate. Those who do not have a boat will be assigned to a team with someone who does have a boat. Volunteers are also encouraged to bring chest waders, buckets and trash removal, if they have them. If cleanup crews find items too large to place in their boat, Basnight said Alabama Power will arrange to have the items picked up.
Grilled hamburgers and hotdogs will be offered to volunteers after they're done cleaning their assigned area. Basnight said all of the food, made possible by a donation from the Elmore County Commission, will be packaged in to-go boxes.
"We usually have tables out for people to sit down and eat, but we're not doing that this year," Basnight said. "We're trying to adhere to COVID guidelines and avoid a large gathering."
Basnight said volunteers will be encouraged to eat on their boats or take their food to-go.
Alabama Power's Renew Our Rivers campaign has removed 13.5 million pounds of trash and debris from waterways.