The Elmore County Commission has partnered with the Elmore County Economic Development Authority to create a campaign that raises awareness about the importance of shopping local.
The 'Live Here, Buy Here' campaign kicked off in mid-May and the Commission and ECEDA have hit the ground running with trying to spread the word. With the tagline, 'A Better Way of Life,' the campaign is designed to educate the citizens of Elmore County on how spending locally in the county yields positive results in every sector of the local economy.
Residents are encouraged to be deliberate when it comes to making purchases, like buying gas and groceries, in Elmore County rather than neighboring counties.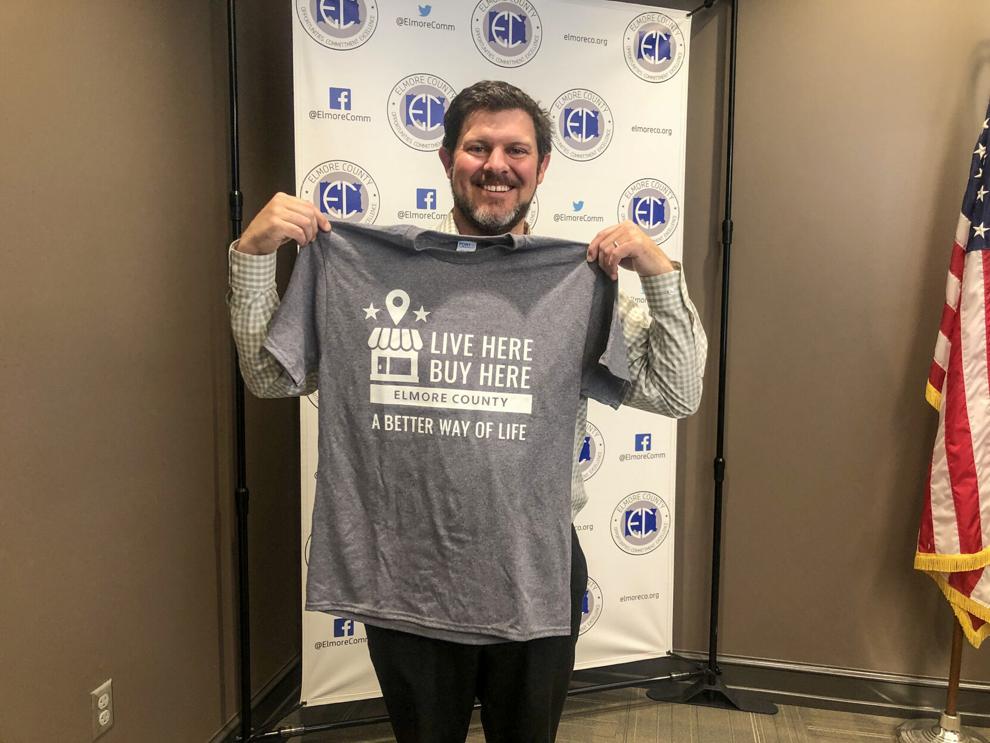 As the chairman of the Elmore County Commission and as a local business owner, Troy Stubbs is already abreast of the impact that shopping local has on a community, but it's a message that needs to be reinforced to residents throughout the community.
"The pandemic really put into focus the need for residents to support their local economy," Stubbs said. "We were blessed because we weren't severely impacted, but there are some businesses that are struggling. This campaign is a reminder to spend your money and shop where you live."
Stubbs said residents should think of spending locally as an investment in the community. The tax money generated impacts the public education system and other ad valorem taxes impact public safety, infrastructure improvements, local government operations and helps improve the overall quality of life in a community.
"Spending locally also keeps businesses thriving, and job opportunities will grow when businesses are successful," Stubbs added.
ECEDA executive director Cary Cox said digital billboards are visible at entry points into Millbrook and Wetumpka and the campaign is being promoted on Instagram, Facebook, Twitter and Linked In.
Municipalities within the county are also echoing the same message. Stubbs said the 'Live Here, Buy Here' yard signs can be adapted to meet the needs of the municipalities. The Commission and ECEDA are also partnering with the local chambers of commerce to distribute stickers, yard signs and banners to businesses throughout the county.
"We have more than 23,000 citizens in Elmore County," Cox said. "If we can inspire them to make incremental changes, this could be a huge success. Everybody's participation in necessary."
While shopping locally residents are encouraged to take pictures and post them on social media with the hashtag #LiveHereBuyHere.