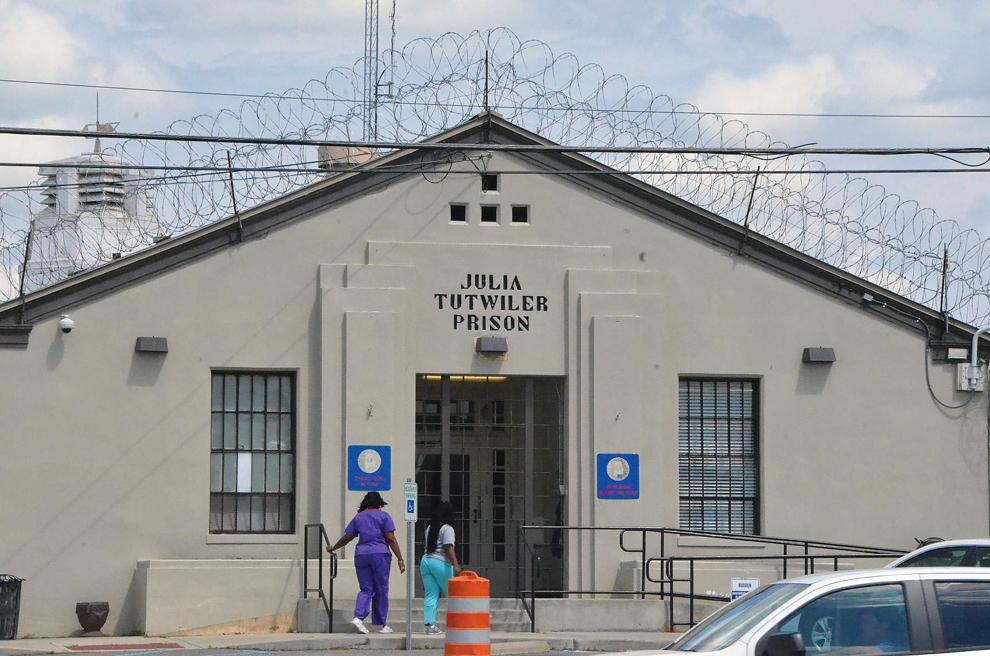 A new U.S. Treasury Department ruling on how COVID-19 relief funds can be spent declares the construction of correctional facilities "generally ineligible," but falls short of issuing a clear verdict on Alabama's prison plan.
The $1.3 billion prison overhaul, passed by the state legislature and signed by Gov. Kay Ivey in October, makes use of $400 million in American Rescue Plan (ARP) funding allocated to the state for COVID-19 relief. The plan includes the construction of two 4,000-bed men's prisons, replacing facilities in Elmore and Escambia counties, with a new women's prison to be built in a later phase that would replace the Julia Tutwiler Prison for women in Wetumpka.
But according to the Treasury Department's final rule Thursday, issued to all state and local funding recipients, "construction of new correctional facilities as a response to an increase in rate of crime" and "construction of new congregate facilities to decrease spread of COVID-19 in the facility" are generally ineligible as capital projects.
The rule went on to say new facilities would be a "disproportionate" response to prevent the spread of COVID-19 infection, which could be better addressed with "personal protective equipment, ventilation improvements, utilizing excess capacity in other facilities or wings or temporary facility capacity expansions."
However, the consequences of inappropriate spending remain unclear. The new provisions don't kick in until April 1, 2022, and the department said would "generally not take action to enforce provisions contained in the final rule" on states who already started spending the funds based on the department's interim provisions.
"We maintain that this is still an allowable use of Revenue Loss ARPA funds, and we look forward to moving forward on construction," the governor's communications director Gina Maiola said in an email.
Alabama has long struggled to reform its Department of Corrections, which has been sued by the U.S. Department of Justice for repeated 8th amendment ("cruel and unusual punishment") violations. The suit alleges mismanagement and overcrowding has created facilities "riddled with prisoner-on-prisoner and guard-on-prisoner violence."
In September, Gov. Ivey called a special legislative session, urging lawmakers to approve a new prison construction plan. A previous plan, to lease the construction of new facilities to private prison company CoreCivic, folded in June due to the company's financiers backing out. September's overhaul instead sought to fund the new prisons with a bond issue and state general fund allocation, in addition to federal ARP money.
Proponents of the legislation, including local Rep. Ed Oliver (R-Dadeville) who voted "yea" last year, defend the use of COVID-relief funds for the construction of prisons.
"[The plan] utilizes federal dollars, which takes much of the burden off the Alabama taxpayers," Oliver told TPI in September.
But opponents were skeptical of the eligibility of ARP money — allocated for public health spending, premium pay for essential workers, replacement of lost public sector revenue, addressing the negative economic impacts of the pandemic, and new water, sewer and broadband infrastructure — for the construction of new prisons.
In a statement Thursday, ACLU of Alabama executive director JaTaune Bosby once again condemned the state's use of COVID relief funds.
"Gov. Ivey and other state leaders have been unsuccessful in trying to build these prisons for years now, and even though they made the gesture of asking the Treasury Department whether they could use this money for prison construction, they never waited for an answer before rushing ahead," Bosby stated. "Now, the department has issued their final rules, and as we knew all along, spending COVID-19 relief funds on prison construction is inappropriate, particularly while healthcare workers, teachers, small business owners, and so many other people in Alabama are struggling during this ongoing pandemic."
TPI reached out to the Alabama State Department of Corrections, which has yet to make a public statement on the Treasury Department's rule.