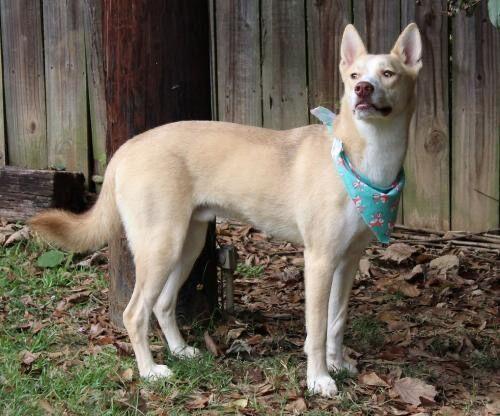 Sarge is a one-year-old male Lab/Husky mix, about 45-50 lbs. He is a great dog but not with young children which is why he was brought to us. Super for an adult only home. Sarge is great with other dogs & cats, housetrained and crate trained.
And can we say...photogenic!
Our normal adoption fees are $100 for dogs & $50 for cats under one-year-old; cats over one-year-old can be adopted by approved adopters for a fee of their choosing.  This adoption fee completely covers the mandatory spay or neuter, basic
immunizations, de-worming, microchip, heartworm check for dogs, rabies vaccination if old enough, free health exam with your participating veterinarian.
If you are interested in meeting Sarge or any of our pets, please first email us at
hselco@bellsouth.net for our Adoption Application. Once that is cleared, we will coordinate with you to set up an appointment to meet & adopt.
We are located at 255 Central Plank Road, Wetumpka, AL, 36092, our phone number is 334-567-3377 and our website is www.elmorehumane.org for more
information.