About 20 artists from throughout Alabama participated in Wetumpka's Plein Air Event from Sept. 9-11.
Hosted by the Kelly Fitzpatrick Memorial Gallery in collaboration with the Alabama Plein Air Artists, the event featured artists spanning from Huntsville to Mobile, and a few from Georgia, painting outside in the open air. The artists painted various scenes and buildings in the city and then later placed them for sale at the gallery.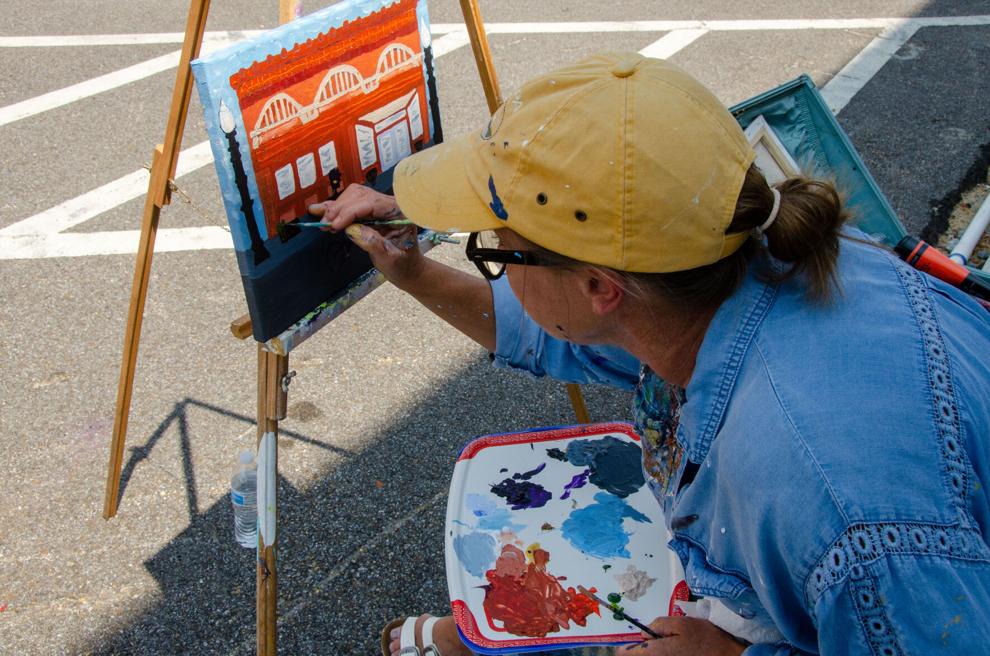 Jennifer Eifert, curator at The Kelly, said the event served as another way to share art with the community.
"It gave people a chance to meet the artists, purchase artwork and watch as the artwork was being created," Eifert said.
The Kelly hosted a reception and a Wet Paint Sale that was open to the public on Friday, Sept. 10. On Saturday the painting and artwork sale continued until 3 p.m..
The Kelly is hosting a Plein Air Event September 9th - 11th.   The artists will then set up around town to paint Thursday evening, Friday and Saturday until 3:00.