The Wharf Casual Seafood, located at 4700 Highway 231, held a ribbon cutting on Thursday, Oct. 15. According to co-owner Noah Griggs, the decision to locate in Wetumpka was an easy choice to make, and there was a demand for the seafood restaurant.
"Wetumpka feels like home because it is," Griggs said. "I am a native of Tallassee, and Wetumpka is in our backyard. We are here because we had so many people requesting that we bring fresh seafood to Wetumpka."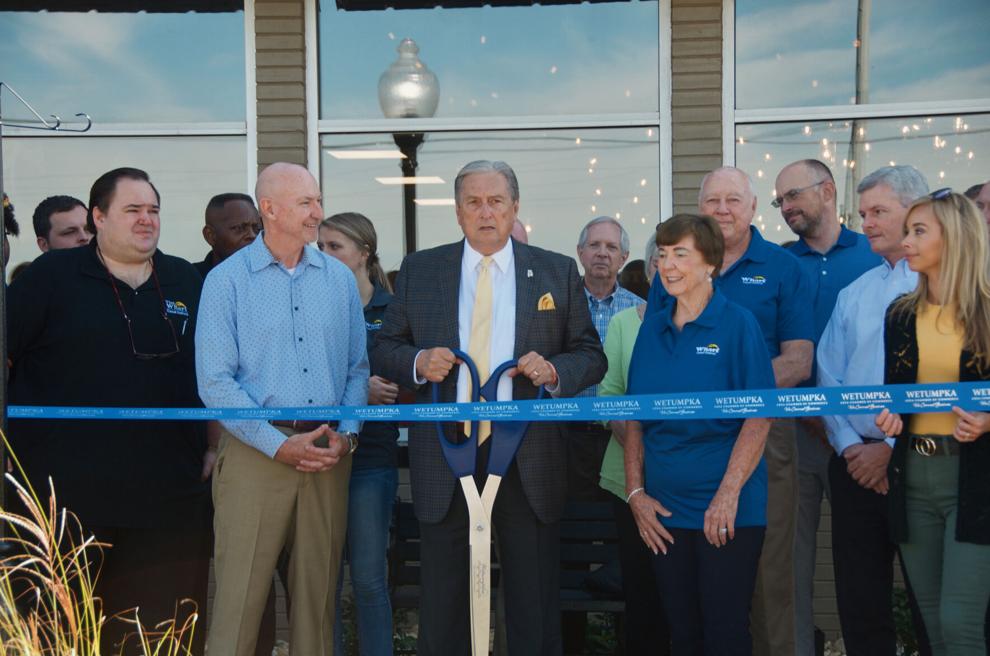 Opening a location in Wetumpka has been in discussion for some time now, and Griggs looks forward to what the future has in store.
"We are excited to be here," Griggs said. "For years, we had the conversation with business leaders and the mayor. The invitation has been open, and with all the growth and expansion in the City of Wetumpka, it's not only impressive, but it's also a breath of fresh air."
The restaurant held a soft opening before Thursday's ribbon cutting, and according to Griggs, things are progressing well.
"Thus far we have been well received," he said. "The community loves us and it goes both ways," Griggs said. "
The Wetumpka location is Wharf Casual Seafood number eight. The first opened in 1986 in Tallahassee, FL, founded by Stephen Early Duggar and family.
"The founder married into a fourth-generation fishing family. He learned early on the trade of fishing. How to find great seafood," Griggs said.
The Duggar family is also gifted culinarily.
"We have a good partnership," Griggs said.
Griggs and Duggar are also the owners of 1220 Cafe in Tallassee.
Now that the Wetumpka location is open, the restaurant continues to expand with Wharf Casual Seafood number nine coming to Alex City by next summer, and another location in Birmingham is also in the works.
Wharf Casual Seafood offers a variety of seafood baskets and platters, salads, burgers, and tacos. The hours of operation are Sunday–Thursday 11 a.m.– 8:30 p.m. and Friday–Saturday 11 a.m.- 9 p.m.