Jim Hardy has won state championships in football, competed in professional fishing tournaments and is the founder of Outdoor Friends Forever, an organization that gives special needs children opportunities to get outside and make friends.
And he does it all from his wheelchair.
Unlike many of the children he helps through OFF, Hardy was not born with his disability.
His life changed forever on a 2001 hunting trip.
"I actually climbed 20 feet into a tree and when I got ready to come down, the tree stand actually ended up letting go from the tree, so I fell backward 22 feet out of the tree and landed on a piece of the metal of the tree stand itself for it to be able to crush the vertebra that it did and break my back," Hardy recounted. 
As Hardy lay on the ground, an unexpected feeling came over him.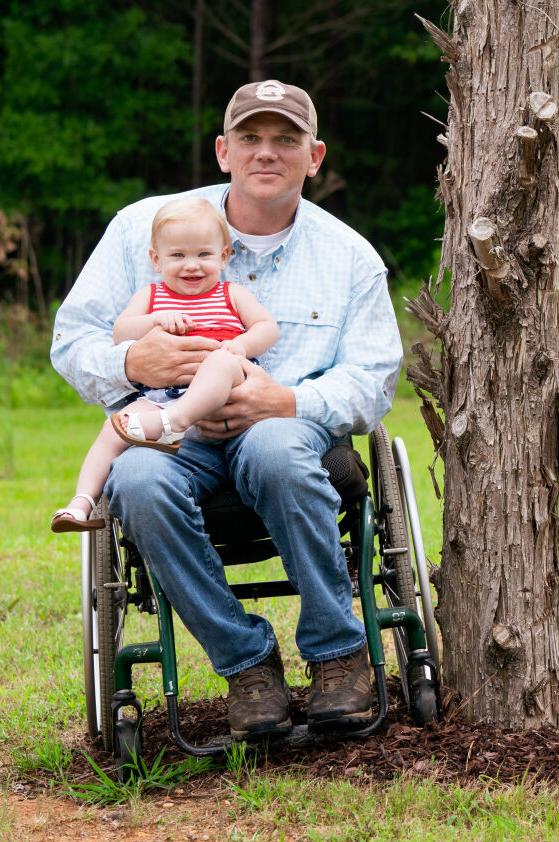 "It actually wasn't any fear," Hardy said. "I've told the story several times that it was almost kind of a calming feeling that came over me when things happened, that I felt this numbness and tingling in the body to where I knew something was wrong, but I couldn't quite figure out what it was. I tried to take my arms and push myself up and I couldn't quite get up with my arms. So I knew something was different, but at the same time there was a very calming feeling that was going on. It hadn't really set in to me then that things were going to change the way they were. I was just trying to figure out what had happened."
Fortunately, Hardy was not hunting alone, and was found within about a half hour of his fall.
"We were supposed to meet up after we were hunting," Hardy said. "It was one of those things that this person had this eerie feeling that something wasn't just right. So instead of hunting the way that they did, they got down out of their tree and came back to check on me."
Hardy was transported to Russell Medical, which ordered him to be transported to UAB due to the extent of his injuries. Hardy then spent more than 40 days in intensive care as doctors fought to stabilize his condition. The fall had injured Hardy's T8 vertebra, around the area of the belly button, and he was paralyzed from that point down. 
Doing Life a Different Way
At the time of the injury, Hardy had had dreams of being a football coach, which he was pursuing at Auburn University. He also always loved the outdoors.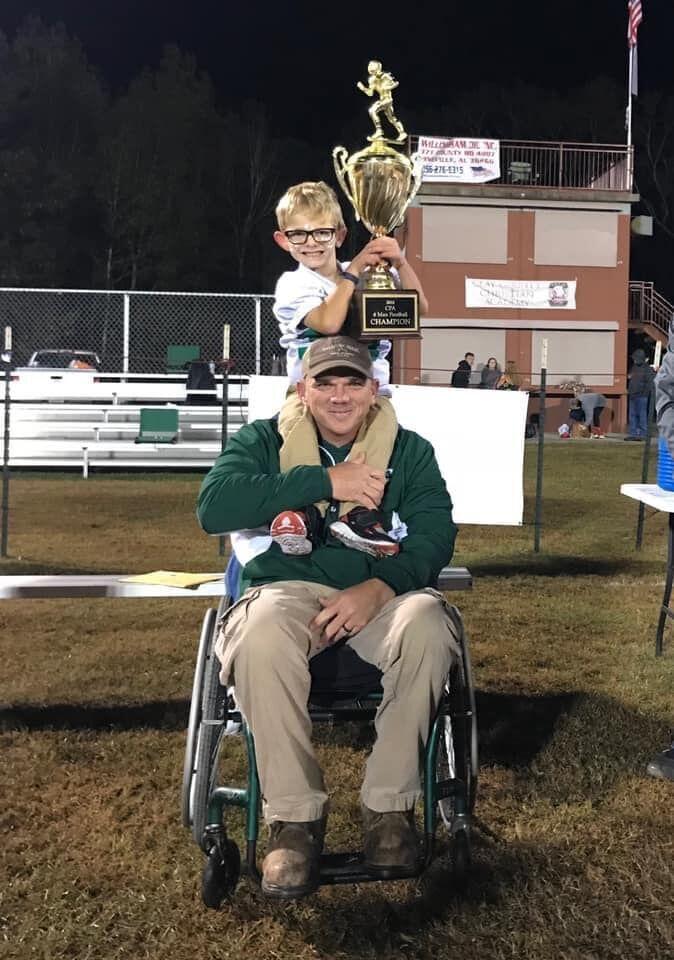 One thing Hardy knew as he began to realize his knew normal was that he wouldn't let it stop him from living the life he wanted to live.
"I don't feel like it has even to this day set in that it's a permanent change," Hardy said. "I've always been this way that if an obstacle comes along, you just figure out a way to work with it. So for me being in that hospital and realizing, 'OK, my legs don't work,' that didn't change that I wanted to live life or get out there and do things, it just changed the way I had to approach those things and maybe do life a different way."
And Hardy didn't let it stop him. He learned how to fish from his wheelchair and later went on to compete in the B.A.S.S. Federation and B.A.S.S. Southern Opens, both professional tournaments.
He also saw his dream of becoming a football coach come true when he was offered the head coaching position at Victory Christian Academy in Millbrook in 2012, where the team had just entered the 6-man football foray.
Hardy turned the team around from a 2-8 season the year prior to an undefeated state championship. Over the next five years with the team, he won three more championships, capped by another undefeated season in his final year in which no Victory Christian opponent scored a single point.
Outdoor Friends Forever
Since 2010, much of Hardy's heart has been with his work at OFF, located in Kellyton.
One might naturally assume that Hardy began working with special needs children after becoming disabled himself, but Hardy said that is not the case.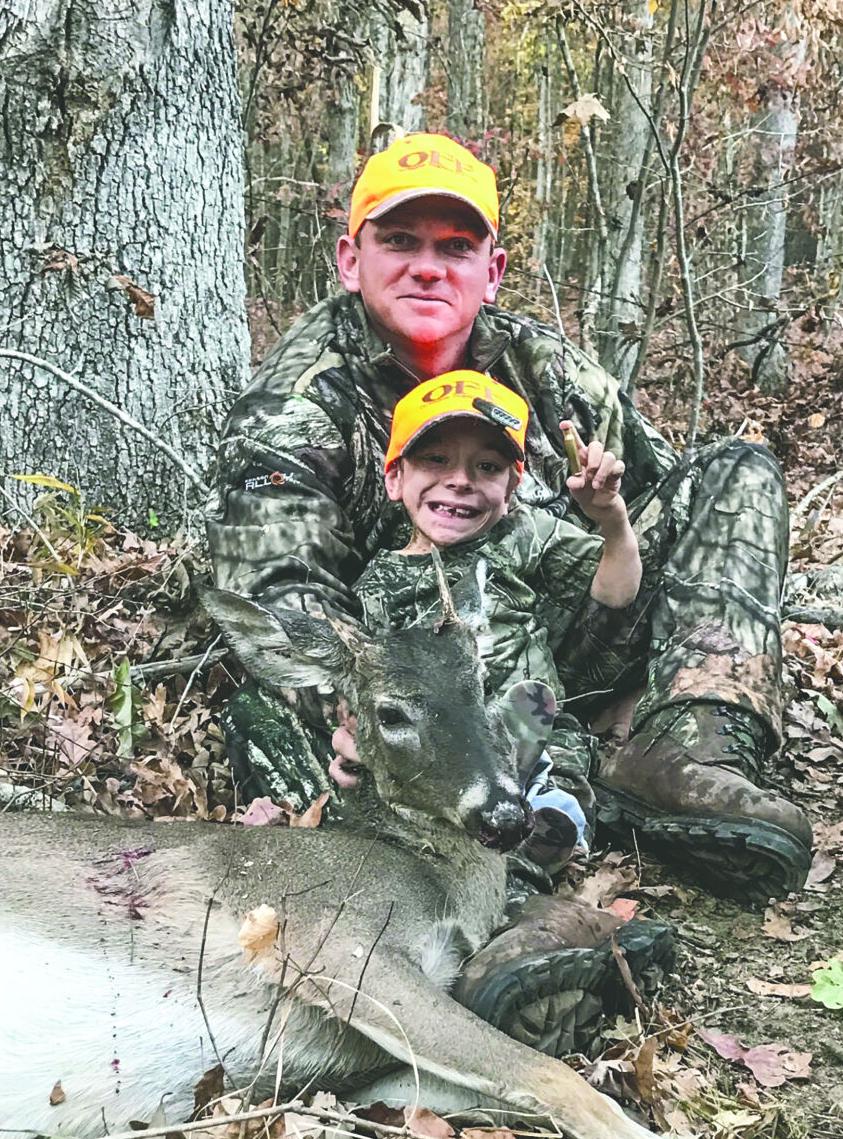 "I 100% believe that it was fate involved in this thing and God involved in it because he sets up people in our lives that we meet and he moves us into the next chapter of our life based off of the things we've got put before us," Hardy said. "I was working with special needs kids before I ever got hurt; then now I'm still doing it to this day and I kind of consider myself the bridge between special needs kids and normal adults that are out there walking around every day because we want those kids to be able to seem and play as normal as anybody else. 
"So I want them to be able to talk to me and be able to see me in a chair and know that I'm doing a lot of things that they want to do so they can see how to do it through me. But also to see those everyday adults out there that want to get in there and help with special needs kids. I want them to be able to know 'Hey, I was in your place one day and this is how you help a child.' You know, don't be afraid of them, don't treat them any differently; they want to be like everybody else. Open up your world and allow them to be a part of it. Just be buddies with them, be friends."
Outdoor Friends Forever offers opportunities for special needs children to fish, hunt, garden, participate in athletic events and more. 
"We do anything we can do to get children outdoors," Hardy said. "I founded Outdoor Friends Forever trying to get kids outdoors and it's been amazing over the years to see how many adults, including myself, have had their lives changed by watching some of these kids. You've got kids born with things they didn't have any choice over and for them to smile and laugh and love life every day and never hear any groaning out of them, they just want to get out here and have fun. It gives you a new perspective on life and makes you kind of inspired each day to get up and go because these kids are doing it — why can't we do it too?"
'This is How I Roll'
After more than 20 years in the chair and having these adventures, Hardy decided to put them all down on paper in his book, "This is How I Roll," which released earlier this year. The book begins with Hardy's accident, telling the stories of his life since then, including humorous stories such as the time Hardy had to buy his own wheelchair back from a yard sale. The book is available at Amazon, Books-a-Million, Barnes and Noble as well as local bookstores in Alexander City.
Hardy's story, now in print, has inspired many over the years. One reader of the book, a woman with a leg injury, told Hardy's story inspired her to be less bothered by her disability.
"I really don't set out to try to inspire," Hardy said.  "I really go out and live life and it's just ended up that so many people have seen what I was doing and they want to do the same thing. They see somebody that does have some challenges is trying to work those things. I just love living life and I want to get out there and try whatever chapter's coming next. I don't ever want to be afraid of trying something."