Tionette Lewis has made it her mission to make sure nobody dies the way her son did five years ago and that is why life jackets are draped around mannequins in the window of Market Shoppes in downtown Wetumpka.
Shalom Nowden was 15 when he drowned in Corn Creek on June 18, 2014, and since then Lewis has organized the donations of life jackets in the Wetumpka area.
"I want to be able to see other families avoid what I am experiencing right now," Lewis said.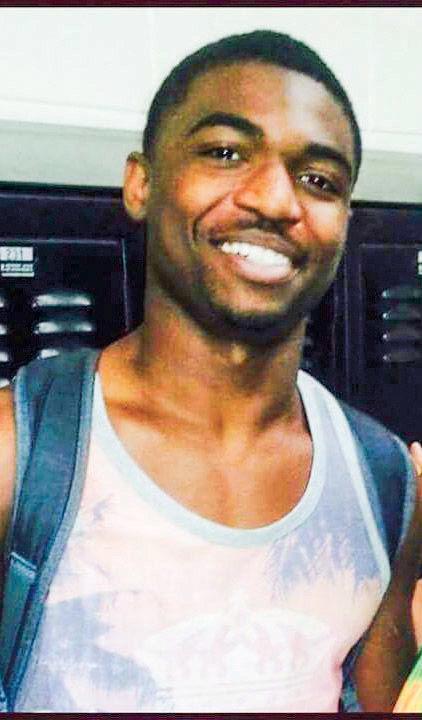 Katie Russell, the owner of Market Shoppes at 211 Hill St., said Lewis' agony over the preventable death of her son led her to volunteer as a collection point for life jackets starting last summer. 
"Last year there was a drowning around the same time (in the Coosa River)," Russell said. "We felt this was very important. We wanted to help. I'm a mom — I have twin 6-year-old daughters — and it struck a nerve. I can only imagine if it were my child. I haven't let my girls swim in the river; they swim in Lake Jordan. But I still put them in life jackets even though they're good swimmers. We did this last year and we plan on continuing it every year."
Russell said last year 75 to 100 life jackets were collected at her shop.
"It was incredible," she said. "We had people buying life jackets in bulk at Sam's Club and bringing them in."
This year, life jackets can be brought to Market Shoppes through Tuesday, June 18, which is the anniversary of Nowden's death.
Lewis donates most of the life jackets to the Alabama Marine Police but people who want one can also contact her through her Facebook page or by calling 334-544-2528.
"I keep my personal supply," Lewis said.
She also maintains personal anguish over the loss of her son, who was a student at Wetumpka High School and had overcome severe asthma to play football, join the wrestling team and swim.
"One thing stood out to me while we were waiting for them to recover his body," Lewis said. "The supervisor of the dive team said, 'If only he had been wearing a life jacket.' That drove me to start it. 
"Also, people said he didn't know how to swim and that wasn't true. He was a good swimmer. But the dive team and everybody else I talked to told me that water is dangerous. The water above may look good but it's hell underneath. The current flows one way on top and another way underneath. He got caught in an undertow. It's like a vortex. I want people to know it's not about knowing how to swim. You've got to have knowledge of the water and respect it. The water does what the water does."
Lewis said Nowden was also injured that day during his struggle to survive.
"He just couldn't get away," she said. "He got in the rapids. When his friends told us what happened, they said he had an injury to his leg. When the autopsy was done, he had a gash from his thigh to his ankle."
But Nowden's death has not been in vain. Not only has Lewis done her best to shower the area with life jackets but Shalom Nowden's younger brother Hezekiah Nowden, now 18, was inspired to become a lifeguard and now works with the Montgomery Parks and Recreation Department, Lewis said.
She said Hezekiah was traumatized by his brother's drowning but recently had her take him to the site on Corn Creek where it happened.
"It took him five years to speak about the ordeal," Lewis said. "He wouldn't even speak his brother's name. But last week he asked me to take him to Corn Creek where it happened, so we went. He asked me a lot of questions about where everything was and where we were when they pulled him out. It was a big breakthrough for him. It's amazing his younger brother is trying to save lives."