Two downtown Eclectic businesses, Eclectic Pawn and Viking Axe and Bow, are set to close in the coming weeks.
Wade Jones, who owns Eclectic Pawn and co-owns Viking Axe and Bow, said the businesses couldn't weather the challenges brought on as a result of the COVID-19 pandemic.
Eclectic Pawn is closing on Sept. 30 after six years of business, while Viking Axe and Bow opened in March 2020 and will close on Sept. 25. Jones said he foresaw the closure of the pawn shop after the disbursement of the first government stimulus check.
"The need for using a pawn shop was taken away because people had the money," Jones said. "The overhead associated with the business and the lack of people needing a pawn shop during this pandemic is what's putting me down. The business is off balance now. There's no sense in operating in the red when you don't know when things are going to balance out."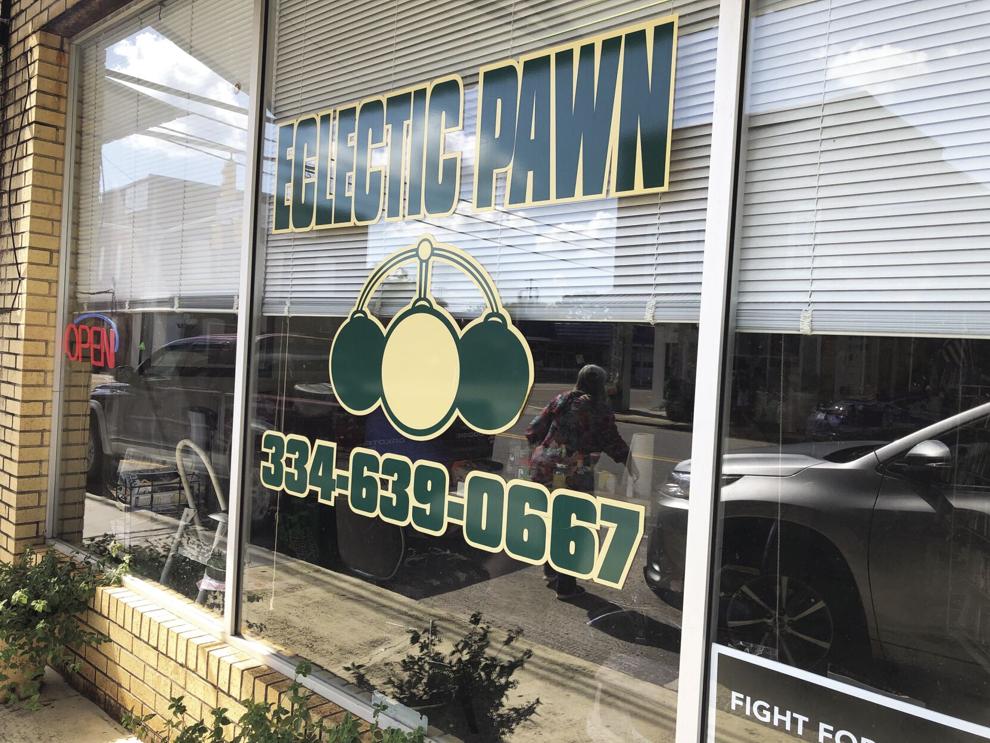 Jones said Viking Axe and Bow never had the chance to realize its full potential. Viking Axe and Bow is a sports and recreation venue offering axe throwing, archery and an arcade area. The business opened on the same day that former President Donald Trump announced that people should remain at home to protect themselves against COVID.
"Then came the mandated closings," Jones said. "We never got to see what it could really be."
Jones said the overhead costs for Viking Axe and Bow are too much to absorb, especially because the business insurance associated with axe throwing is very expensive.
Jones said he applied for several types of assistance available to businesses struggling to stay afloat during the pandemic, but neither of his businesses were approved. Viking Axe and Bow didn't qualify for the Paycheck Protection Program because to qualify businesses were required to be operational prior to Feb. 15, 2020. The business missed the cut off date by about a month. Jones said he was never really clear on why the pawn shop didn't qualify for any assistance.
"There's a flaw in the system," he said. "I never got a dime and I applied for everything that I could find. Each time I was turned down, I'd apply for something else."
But despite the challenges, Jones said his resolve hasn't faltered. He plans to take the rest of the year to rest and recharge and then start looking for employment at the beginning of 2022.
"The job market is wide open right now because there are a lot of people who don't want to work," he said.  
Although this isn't the outcome he wanted, Jones said he's not allowing the experience to define him. He said he'll miss interacting with his customers more than anything. He extended a heartfelt 'thank you' to those who have done business with him over the years.
"It was a great experience," he said. "I have a lot of customers from Eclectic as well as Wetumpka and Tallassee, and I just want to say 'thank you' to them. I'm not sad that the business is closing, I'm sadder that I won't get to see them and help them with their needs."