Production from a hitter is always good. What matters more is production in the clutch.
Even a passing glance at Chloe Baynes' softball statistics — her towering batting average, the exorbitant number of bases she steals — make it clear she's a prolific talent for Tallassee.
But she also delivered in what may have been the single most important at-bat for any team in the Elmore County area in the 2021 softball season.
On May 13 in Tuscaloosa, Alabama, Baynes stepped to the plate in the bottom of the seventh inning with two outs and the bases loaded. Her team trailed by one run against Brewbaker Tech. The winner of the game would secure a regional championship and advance to the state tournament, the loser would have to play Elmore County for the second state qualifying spot.
With two strikes against her, Baynes slapped a two-run walk-off single over the opposing shortstop's head.
"We just won," Baynes said after the game when asked what the first thought that entered her head was. "And I just walked it off. And I think it was the best thing that I've ever done in my life."
Alongside her incredible offensive numbers, blazing speed and dependable defense in center field, the junior's ability to deliver in the clutch is what made her The Herald's choice for Elmore County Softball Player of the Year.
"It's a confidence factor. She's got a lot of confidence," Tallassee head coach Pat Love said. "Like any great player, she wants to be up to bat when it matters. She wants to be the one getting the hit. She doesn't get nervous, she doesn't get scared. That's a great trait to have."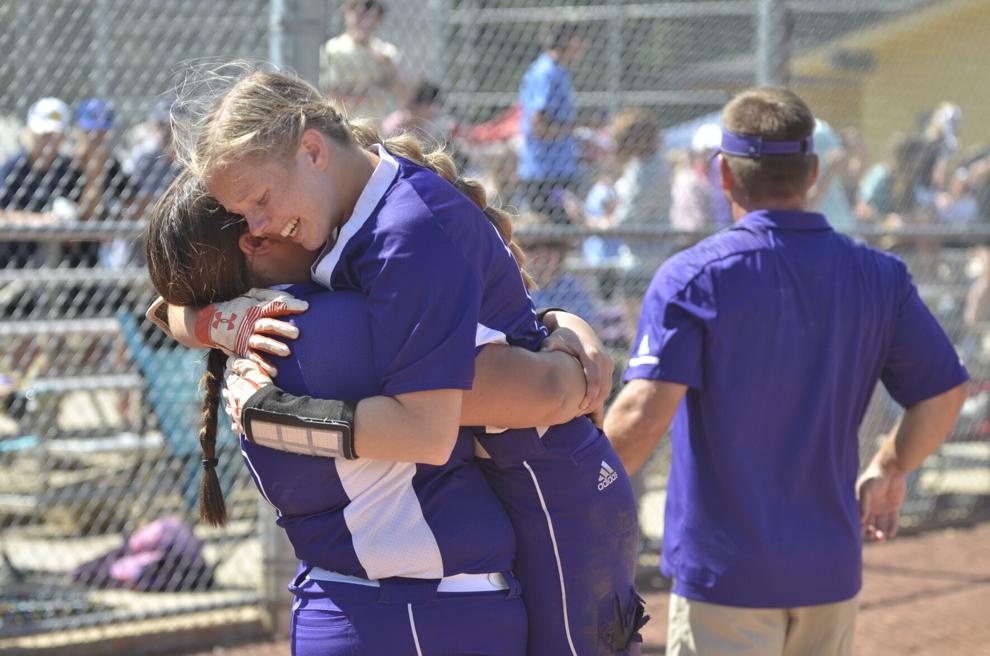 Baynes had the county's best batting average as a freshman in the 2019 season, but a rehab stint derailed her 2020 campaign before COVID ended everyone else's.
In Tallassee's first game, Baynes broke her right arm colliding with another player. It took her nine months to get back to full health.
"It was really hard," Baynes said. "After it healed I still had problems with my shoulder. I had to rehab for seven months and still had problems. It was a long recovery process, and the season did get canceled, but it was very hard to watch my team out there, I couldn't do anything to help."
Baynes helped her team plenty in 2021.
Her .561 batting average included 12 doubles and four triples, and she scored a county-leading 74 runs. She added 21 RBIs.
Baynes stole 59 bases, another mark that led the county. She wasn't caught stealing a single time.
"She gets on base seven times out of 10," Love said. "She's really quick when she gets on base, you've gotta pay a lot of close attention to her. She can score any play. And it's just her speed. Her speed and her knack for running and the way she hits, every one of those factors is a driving force behind her being as good as shen is."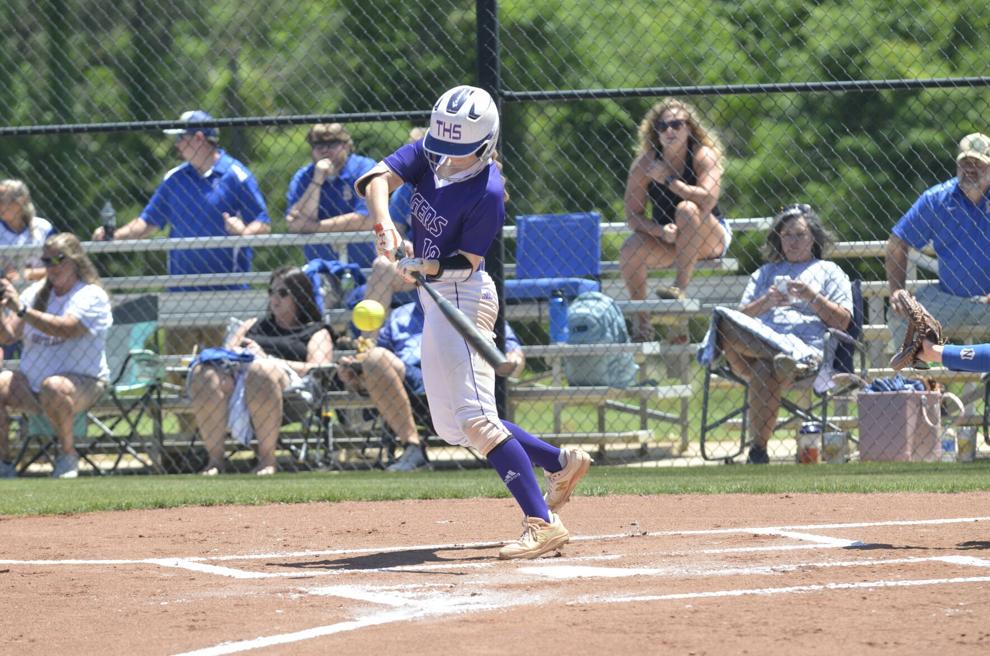 Baynes' fleet-footedness served her well in center field too.
She led the Tigers' qualified players in fielding percentage at .988, leading their outfielders in putouts at 78. She committed just one error over the course of the season.
"She's one of the best center fielders in the state," Love said. "She takes a lot of base hits away. She keeps a lot of doubles to singles. She can cover a really, really large amount of ground out there." 
Baynes will return to Tallassee for her senior season in 2022.