The Wetumpka high school baseball program sent five players to the collegiate ranks on Wednesday afternoon.
Kyle Morrison (Troy), Garrit Terrell (Snead State), Noah Jones (Southern Union State CC), Dawson Fuller (Southern Union State CC) and Douglas Johnson (Southern Union State CC) each signed National Letters of Intent to play at the next level on Wednesday.
"Having five guys sign in one class is very special for the program, very special for the school, community, and it's definitely a reflection of what they've done since they've been in our program," Wetumpka coach Michael Dismukes said. "For me, it makes me feel very proud of how they've grown from boys to men in a five-year period and the hard work they've put in is unbelievable. Words cannot describe what each and every one of them mean to me."
Playing the hot corner, Morrison proved himself to be one of the top hitters in the state of Alabama last year. The senior third baseman hit .442 with four home runs and 36 RBIs as he hit both in the middle of the lineup and as the leadoff hitter at times.
He showcased his power at the plate with 25 extra base hits throughout the year while only striking out 11 times.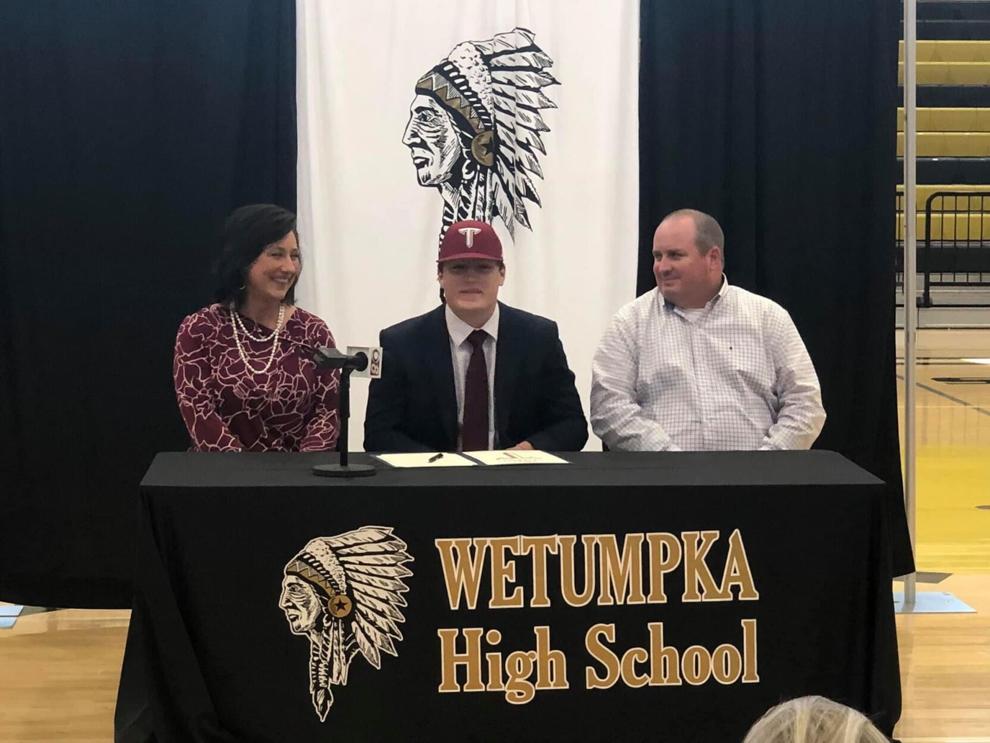 Morrison has been a staple both in Wetumpka's lineup and at third base since he started as a freshman. He began picking up interest from the Troy coaching staff a little over a year ago, and committed to play for the Trojans back in August.
"Troy is just a place where, right when I stepped on campus, I got a gut feeling that it was the place I needed to be," Morrison said about his decision. "I love the coaching staff. Their field is like no other and I can really see myself succeeding there."
Terrell also turned in quite the impressive junior season for the Indians last year. Wetumpka's starting catcher finished the year with a .352 batting average, 37 hits, 9 doubles and 18 RBIs.
He was named to the Elmore County All-County team for his efforts, and then he committed to play college baseball at Snead State Community College in July. Terrell is expecting to compete for a starting position as soon as he steps on campus, and he hopes to develop his skills to play at the Division I level and potentially get drafted to play professional ball in the future.
Snead State has a reputation of pushing players to the Division I level, and that was one of the selling points for Terrell when he made his decision.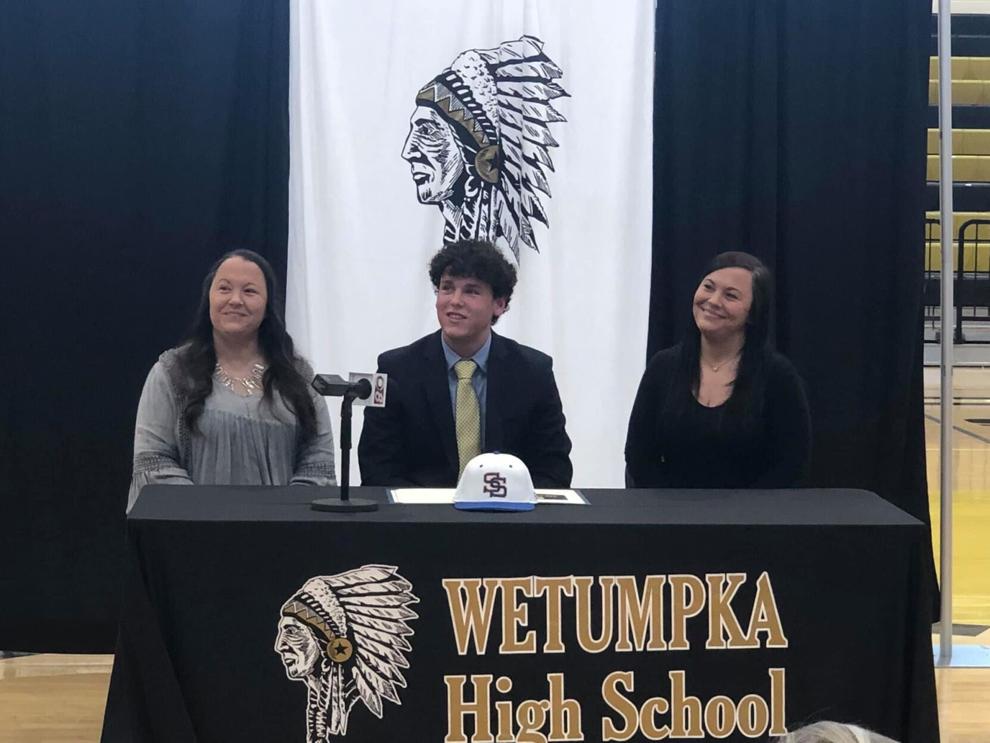 "The first thing Garrit is going to bring is toughness," Dismukes said. "He can handle any pitching staff. The durability behind the plate and the energy he plays with every day is going to carry him to the next level. He manages the game really well and he's the same kid every day. He brings energy every single day, and that's what makes him special."
Jones quickly made his decision to commit to Southern Union State after being offered. One day to be exact. Jones, a middle infielder for the Indians, was offered by SUSCC head coach Aaron Everett on August 17th.
On August 18th, he committed.
Jones is a huge threat on the base paths and one of the best defenders of any middle infielders in the area. He finished his junior season with a .300 batting average and 4 doubles, 2 home runs, 17 RBIs and 9 stolen bases.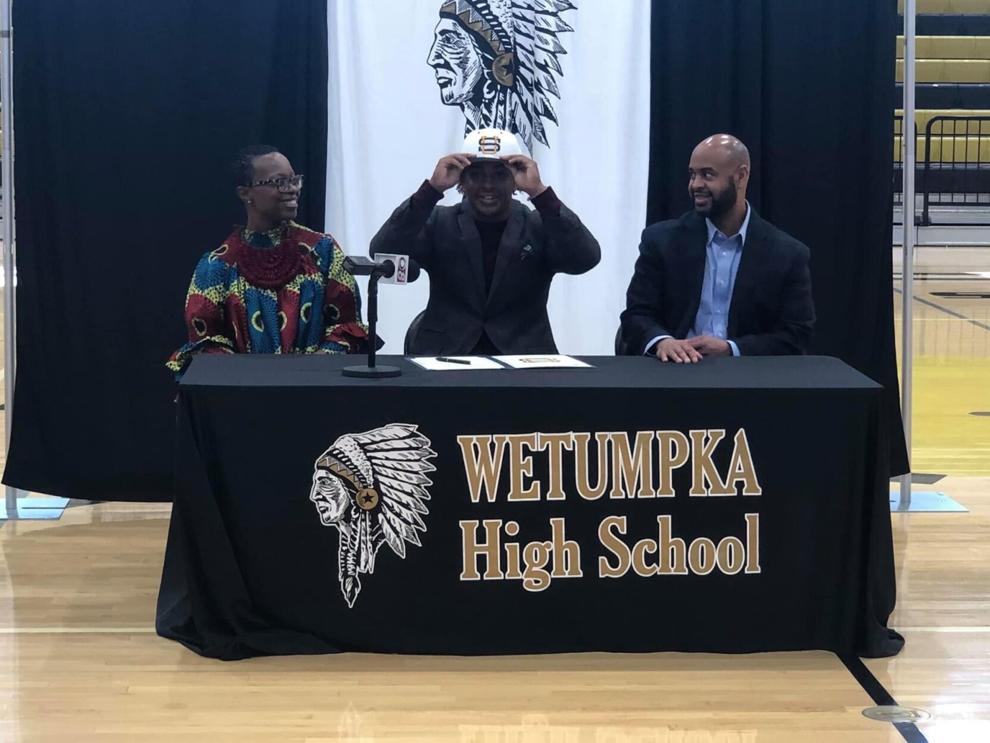 "Southern Union has some great baseball facilities and a great coach," Jones said. "It's great people and they have a great tradition for baseball. So why not Southern Union. I love coach Everett over there. He's amazing and everything I've wanted is there. Great facility. Great stadium. The fans come and support. It's where I want to be."
Fuller was the first of the Wetumpka bunch to commit to play at the college level. Fuller, a left-handed pitcher, was offered by Southern Union State CC back in March, and committed to play for coach Everett and the Bison back in June.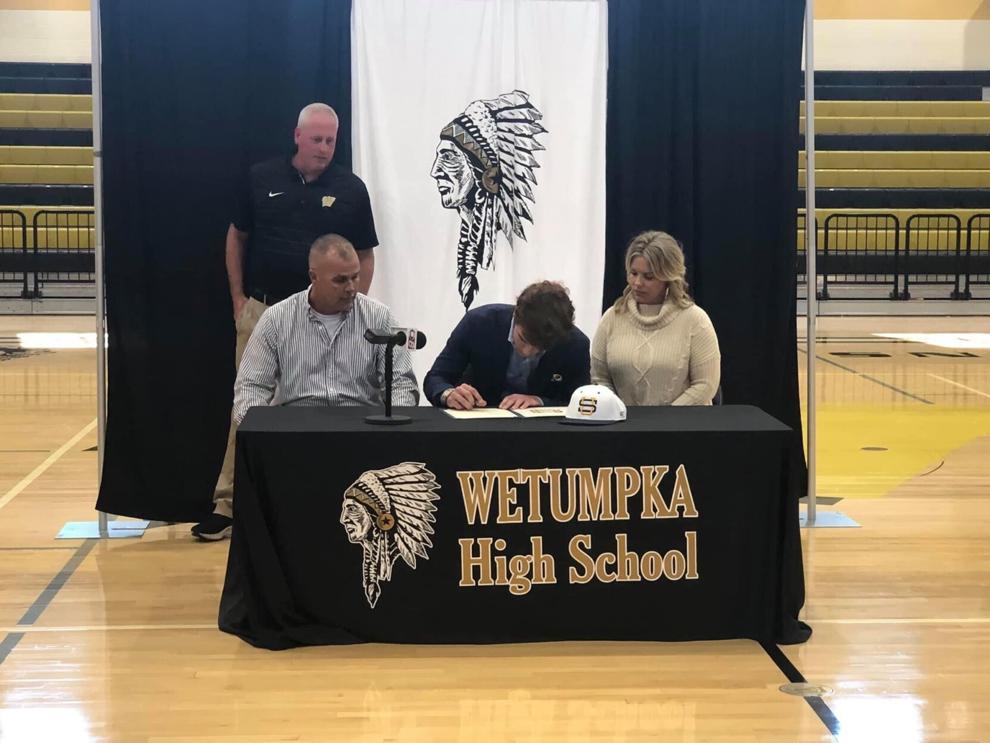 SUSCC started showing interest in Fuller during his junior campaign, and his numbers show why. The southpaw finished his junior season with a 7-4 overall record with a 3.50 earned run average and 83 strikeouts in 52 innings pitched.
His fastball sits in the mid to high 80's, but his best pitch is a wipeout changeup.
"I really felt like they were really heavy on me and they really wanted me there," Fuller said. "I always wanted to go somewhere where I was wanted, so it was a pretty easy decision. I already knew the program and how great of an all-around program it was, but Coach Everett really runs the program in a professional way."
Johnson will also get the chance to pitch for SUSCC and the Bison, but he is currently committed to play both ways in college.
Johnson hopped on coach Everett's radar this summer with his travel ball team, and he quickly committed after being offered in August. He stars as a pitcher for the Wetumpka team, but will be given a chance to both pitch and play in the outfield in college.
Last year as a junior, Johnson had a 7-2 record on the mound with a 2.00 ERA and 72 strikeouts. While playing centerfield, he recorded a .300 average with 26 hits, 14 RBIs and scored 21 runs.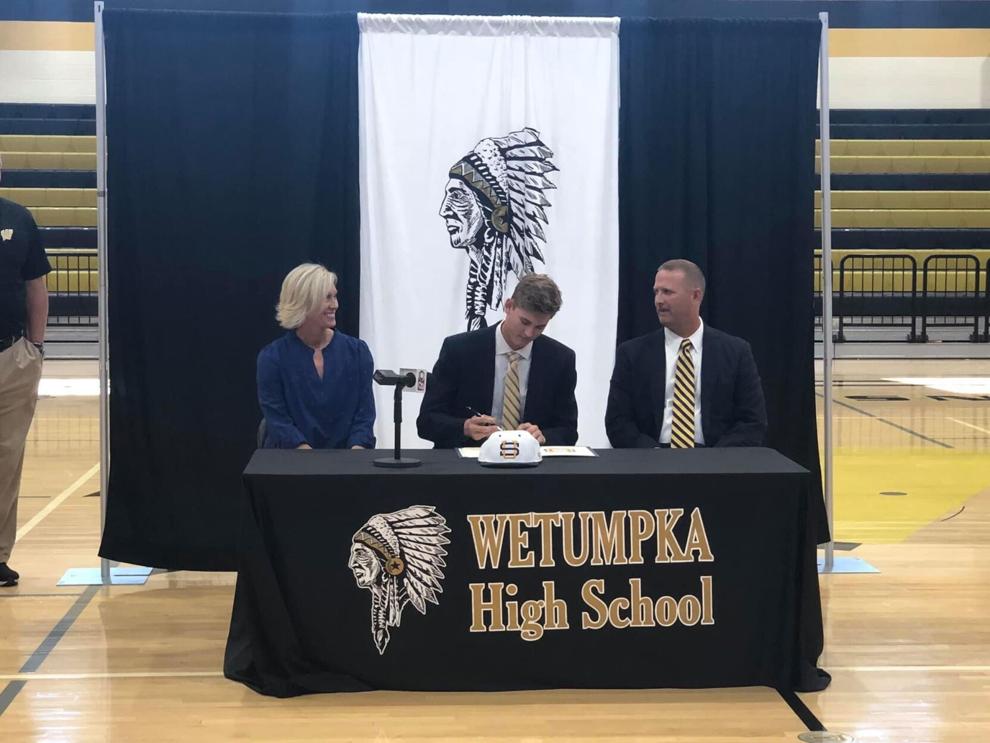 "I went for a visit and really just fell in love with that campus," Johnson said. "Of course the coach and the team are great. I've followed them for a long time, and they have an amazing baseball program. I just fell in love with it. I'm super excited about the chance of being a two-way player there. Hopefully I can step into both roles in a big way and just pitch well while continuing to hit."