Edgewood Academy's baseball program appeared out of its elimination playoff game against Escambia Academy early.
The Wildcats went down 6-1 in the second inning, with errors abounding and already onto their second pitcher.
Good thing for Edgewood, that pitcher was Walker Hall.
Hall shut out the Cougars in innings three though seven to secure an eventual 13-6 win in the AISA playoffs, a victory punctuated by a grand slam off the bat of Edgewood senior first baseman Brooks Dobson.
The victory advanced the Wildcats to the AISA state Final Four.
"Walker has developed into the guy this year that we can throw him in situations like that, and he'll get us out of them," Edgewood head coach Justin Jones said. "I'm pretty sure he has ice in his veins. Nothing bothers him, which helps him out on the mound."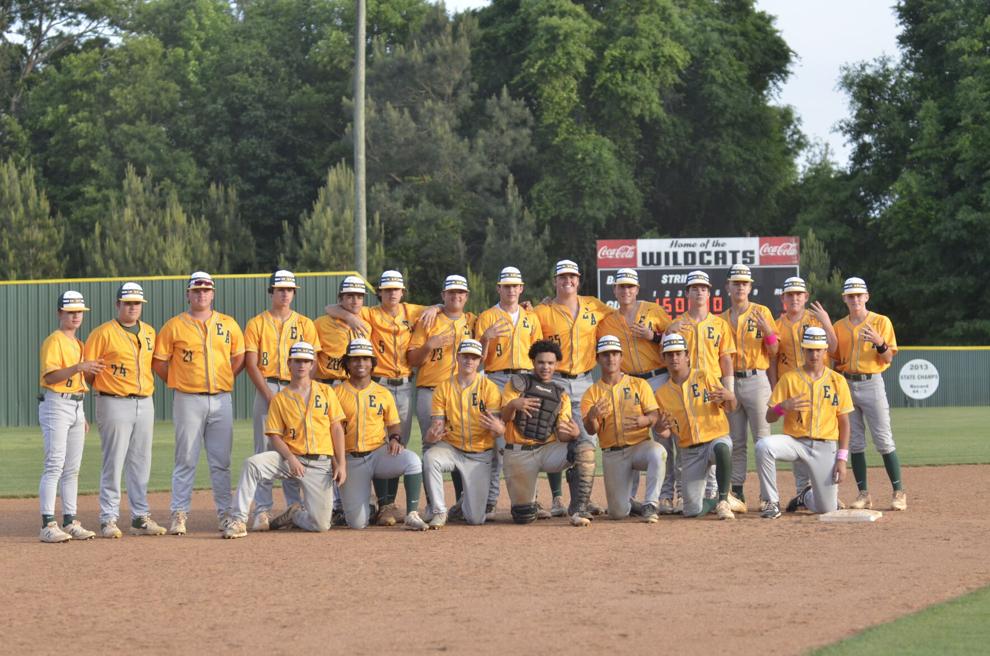 Edgewood appeared half-asleep in the game's second frame.
A few poor decisions on ground balls and some soft singles by the Cougars plated five runs to build a 6-1 advantage.
Hall ended the inning with a fielder's choice and a strikeout.
It wouldn't be the last time he escaped a jam.
Escambia loaded the bases with one out in a 6-6 game in the fifth inning, but drew a ground ball to third baseman JT Brazell which cut down a runner going home. A lineout to center fielder Connor Bailey closed the inning.
The Cougars put their leadoff runner on base during two other innings, but both times Hall responded by retiring the next three hitters.
"It just feels good to help out my team," Hall said. "It feels good that all my buddies are doing good."
On offense, runs were trickling through for Edgewood.
Dobson smacked an RBI double to center field in the bottom of the second, scored on a sacrifice fly and Bryson Boone followed on an RBI double from Mitchell Boyd.
The Wildcats tied the game on a two-out, two-run single by Brazell in the third frame, and took the lead in the bottom of the fifth on a ground ball that snuck under the glove of Escambia's shortstop. It proved to be the game's winning run.
"We played a hard, hard schedule," Jones said. "We played a lot of public school teams out of state and all that, which I think has helped us mentally be prepared for these kinds of games. We don't get rattled too much when we get down."
Edgewood pushed its advantage to 9-6 in the sixth inning for Brooks Dobson, who blasted a shot over the left-center field wall to create an insurmountable 13-6 lead.
Hall set the Cougars down in order in the final inning to secure the win.
"It was my first home run in a game. Ever," Dobson said. "Felt really good. Felt like I was due for one. It felt special. It didn't feel like it was gone off the bat, but once I realized my team was yelling, I knew that something had happened."
Edgewood will take on Lowndes on the road in a best-of-three series with a spot in the state championship on the line next week.