Mikey Forney paced back and forth in Holtville's dirt-laden dugout, his eyes engulfed in an enraged flame.
With the Bulldogs ahead of Sylacauga 7-6 in the bottom of the sixth inning, the junior was preparing for a save attempt in an elimination playoff game.
"Coach said it was me, I knew it was time," Forney said. "I do it for these guys out here. These seniors, they need another week. Got to push them to the next week. We've got to keep playing for these seniors every day because they started this team, and we've gotta have their backs all the way through."
The Aggies kicked off the final inning by putting a man on first base after a fielding error and advanced him to second with one out on a sacrifice bunt.
Forney and the ensuing batter battled to a 3-2 count. The 6-foot-4 Forney blew a fastball by his opposition.
With two outs, another 3-2 count arose as Sylacauga's runner held on in scoring position. Forney blazed his heater past again.
Holtville secured a 7-6 win in the third game of its best-of-three first-round playoff series after coming back from multiple deficits, advancing to the second round of the Class 5A AHSAA state championships.
"First of all, you've gotta tip your hat to Sylacauga," Holtville head coach Scott Tubbs said. "They're a very, very good team and they've got a lot of experience. And it showed. They came out ready to play, and for our guys, that's big. I keep telling them, if they want to have a chance to win a state championship at this school, they have to win games like that."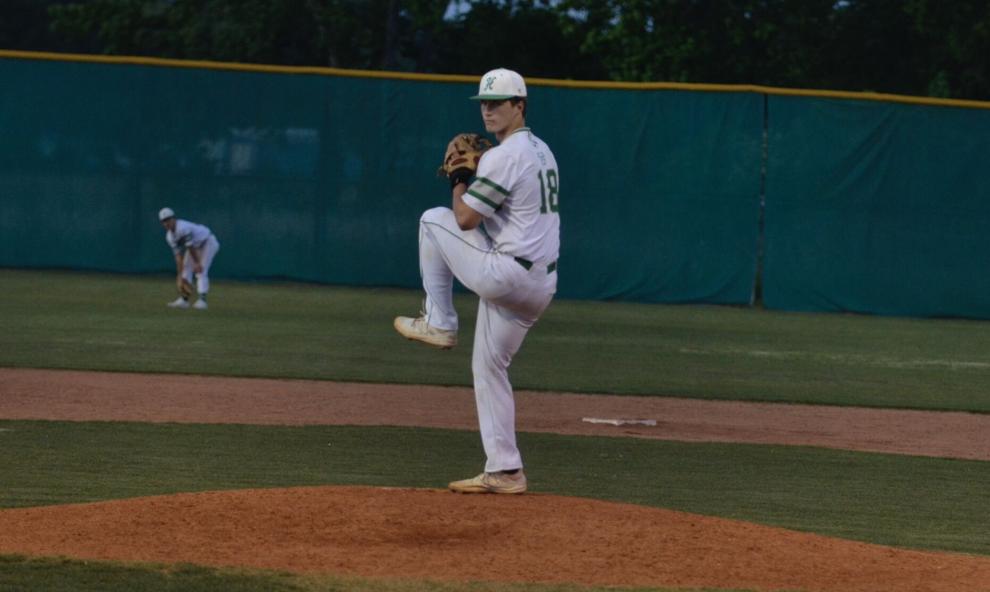 The Bulldogs trailed three times in Monday's contest.
A four-run fifth inning from Sylacauga put the Aggies ahead 5-2, but Holtville outfielder Brady White led off the bottom of the frame with a double to the left-field wall.
Shortstop Sam Silas followed with a double of his own, and a passed ball, walk and stolen base put runners on second and third for Tanner Potts.
He stung a ground ball off the glove of Sylacauga's second baseman to tie the game.
"I think it was just them," Tubbs said. "When they got their four runs, I said, 'Guys, we gotta answer back. We don't get them all back this inning, we've just gotta answer back, get some. Give us a chance.' I'll be doggone if we didn't answer back. And that's all you can ask from kids."
Down again 6-5 in the bottom of the sixth, Weston Tubbs entered as a pinch-runner and tied the game after Silas was caught in a rundown between first and second, which he escaped from. Randy Davis smacked a single through to give Holtville a 7-6 lead and set up Forney's save.
The mound was a collective effort between freshman Drey Barrett and Davis in the first six innings.
One of the Bulldogs' top pitchers, Todd Wilson, was unavailable due to his pitch count Friday and Davis had a limited count available on short rest.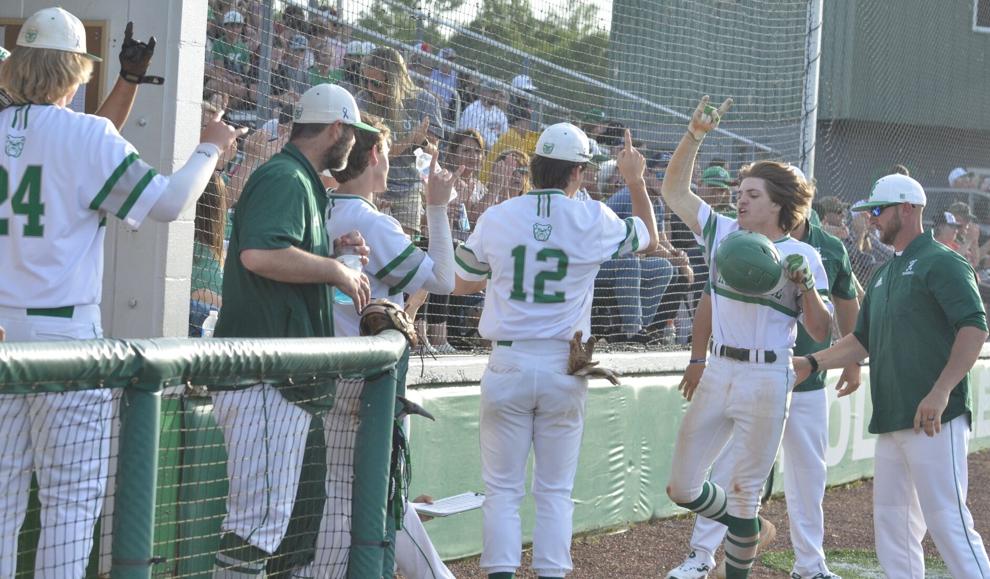 Barrett surrendered just one run in his first four innings of work before exiting in favor of Davis with the bases loaded in the fifth.
"He gave us a great outing," Tubbs said of Barrett.
After Holtville evened the score at 5-5, Davis escaped a bases-loaded no-out jam in the sixth inning with only one run of damage.
Then he gave way to Forney.
A three-word sentence was the first thing that popped into Forney's mind when the last batter swung and missed.
"I did it. I did it for my boys," Forney said. "I got my boys to the next round. We got our boys to the next round, our group."
The Bulldogs will play Headland in the second round this weekend.