The Browns manufacture softball success for Edgewood Academy like Louisville Slugger manufactures the bats they hit with.
Mother Kim Brown and daughters Haylee and Lindsey Brown form a trio that contributed to the Wildcats' state title runs in 2018 and '19, rising through their respective ranks to become Edgewood's head coach, shortstop and catcher.
With Haylee playing through the final games of her senior season, the trio will look to make one final run at a state championship after clinching an area title and first-round bye in the AISA playoffs before the elder daughter departs for college.
"[Haylee]'s my role model. She teaches me through everything that I've been through, adversity, everything," Lindsey Brown said. "It's just a blessing to play with my older sister. I never want to take it for granted, because I'm really gonna miss her."
Even with a three-year age difference, Haylee Brown said she and her sister have played on the same teams at various points throughout their athletic career.
This is their fourth season together on Edgewood's varsity softball team — Lindsey started running bases for the Wildcats in sixth grade. But they've also played on the same volleyball, basketball and track teams at multiple stages.
"We really hold each other accountable," Haylee Brown said. "She pushes me and I push her because it's always a competition in our house. We're always comparing and trying to outdo each other."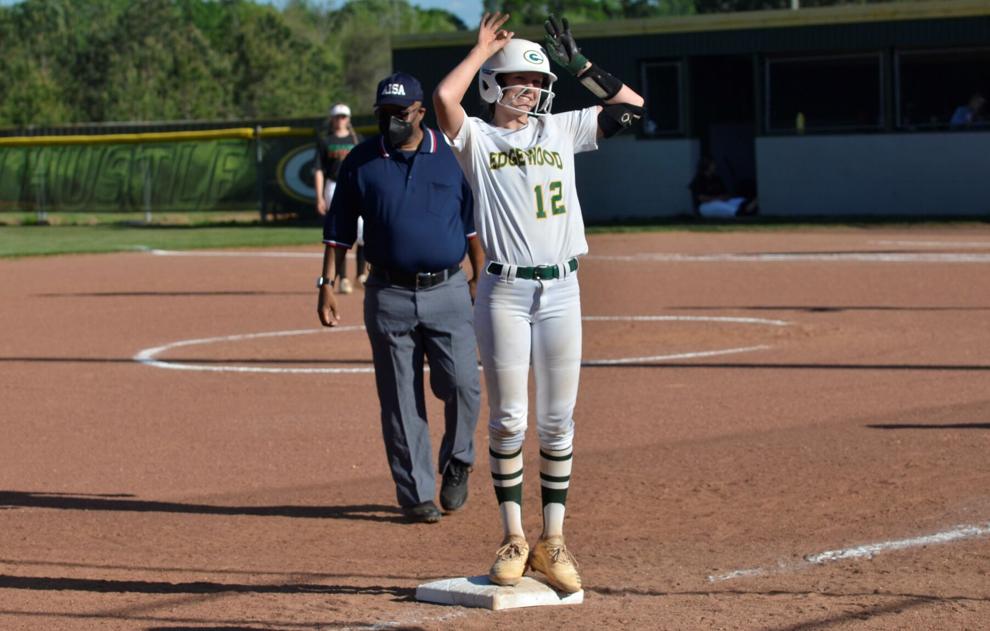 The sibling rivalry has helped propel the Wildcats' team forward too.
Edgewood center fielder Faith Wheat said the family provides not only reliable production but also team chemistry.
"You wouldn't think it's the typical sister relationship watching them, because they do get along really well, but sometimes they'll bicker at practice," Faith Wheat said. "They're really just super competitive and make each other better at every sport."
Offensively and defensively, the Brown sisters have evolved into centerpieces of Edgewood's team.
Beyond Wheat, only Haylee and Lindsey Brown bat above .400 in the Wildcats' lineup, with both tied for the team lead at three home runs. Lindsey's added 10 doubles and 10 triples to her total for a team-leading slugging percentage of .835.
For Haylee, it's her second consecutive season hitting above .400 after a 2019 campaign batting just .331 in 2019.
"The key is not thinking about it," Brown said. "I think a lot of people think about hitting so much to where it messes them up. Whenever I get in the box, I just clear my head completely. I don't hear anybody outside the fence, it's just me and the pitcher and we're going to battle."
Haylee and Lindsey Brown are also second and third on the team, respectively, in stolen bases behind Wheat. Haylee has nabbed 21 bags while Lindsey has tallied 15, the former having been caught just once this season.
Haylee has anchored the Wildcats' infield from shortstop, posting an infield-leading .972 fielding percentage and helping turn six double plays. No other Edgewood defender has been involved in more than two.
Lindsey has locked down a role as the squad's catcher in her freshman season after starting at second base in eighth grade, boasting her own .994 fielding percentage and catching eight would-be base stealers. She's also picked off four runners.
In 146.2 innings behind the plate, she's allowed just four passed balls.
"Lindsey has great instincts as a catcher," Kim Brown said. "She reacts great to whatever situation is happening on the field. Lindsey's leadership skills are far above her age as a freshman, and she takes her role as the captain of the field extremely serious. Our whole defense is dependent on her being on her game."
Kim Brown was an assistant for Darryl Free during the title runs a few years ago, and took over as head coach in 2021 after Free stepped down from his position as not just Edgewood's softball coach, but also its football coach and athletic director.
In her first season at the helm of Edgewood's program, she's taken a team that lost a bevy of seniors from the COVID-shortened 2020 season and put it in a position to defend its back-to-back state titles from before the pandemic.
The Wildcats went 6-0 in area play this year, securing a bid straight to the state tournament.
She said her time coaching her daughters has been special,
"It's gonna be hard for me next year not having Haylee here," Kim Brown said. "I've been coaching her since she was four, so pushing her out, letting her go to AUM is gonna be a big adjustment. It's gonna be a big adjustment for me, it's gonna be a big adjustment for her."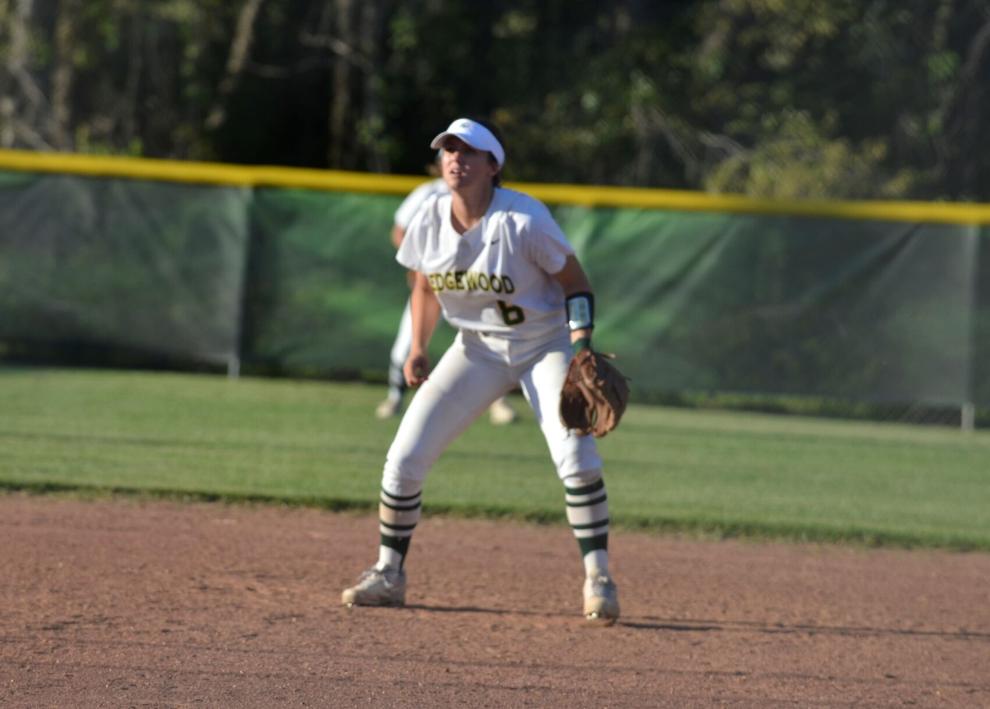 It's true that all three Browns were on both title teams in 2018 and '19, but winning one in 2021 would carry a different weight.
Lindsey was used almost exclusively as a baserunner in her sixth and seventh-grade seasons those two championship years, and Kim was still an assistant coach. This is their first and only opportunity for a title with the two sisters starting and mother as head coach.
"Between us, I think we have nine state championships [across all sports]," Haylee said. "I know I have six, I think she has three. To get two more added to our household would be pretty awesome. It's cool to do stuff with her because I think she looks up to me a lot."
Regardless of what happens in the playoffs, Wheat said Lindsey Brown will serve as a cornerstone for Edgewood's future. The ninth-grader is already a firecracker in the dugout and on the field, calling out signals and leading cheers while her teammates are at-bat.
"Lindsey's already a leader as a freshman," Wheat said. "So I know that when she's our age, she'll be the perfect leader. I think she'll be solid the rest of the time she's here because she's already just as good as we are."
Haylee may be departing from the team after this season, but her jersey number will not.
After the elder Brown sister donned it her entire softball career, Lindsey Brown will switch to number eight before her sophomore season, which she said is her and Haylee's favorite number.