A perfect game is a rare feat at any level of baseball.
Pitching every out of a contest without allowing a single runner to reach base, whether by hit, walk, hit by pitch or fielding error is something that's only been done 21 times in the 118-year World Series era of the MLB.
Elmore County junior varsity baseball coach Jerald Fuller hadn't seen or heard of one in his many years with the Panthers.
That is until April 5 against Horseshoe Bend, when Elmore County pitcher Ryals McNeely tossed a perfect game against the Generals' JV in five innings.
"To command the strike zone like Ryals did that day, not walking anybody, not hitting anybody, says a lot about his control and where it's come since the beginning of the season," Fuller said.
Asked how he achieved such an outing, McNeely kept his explanation simple.
"I don't really know. I was throwing fastballs and they weren't hitting them," McNeely said. "Wasn't walking anybody, just throwing strikes."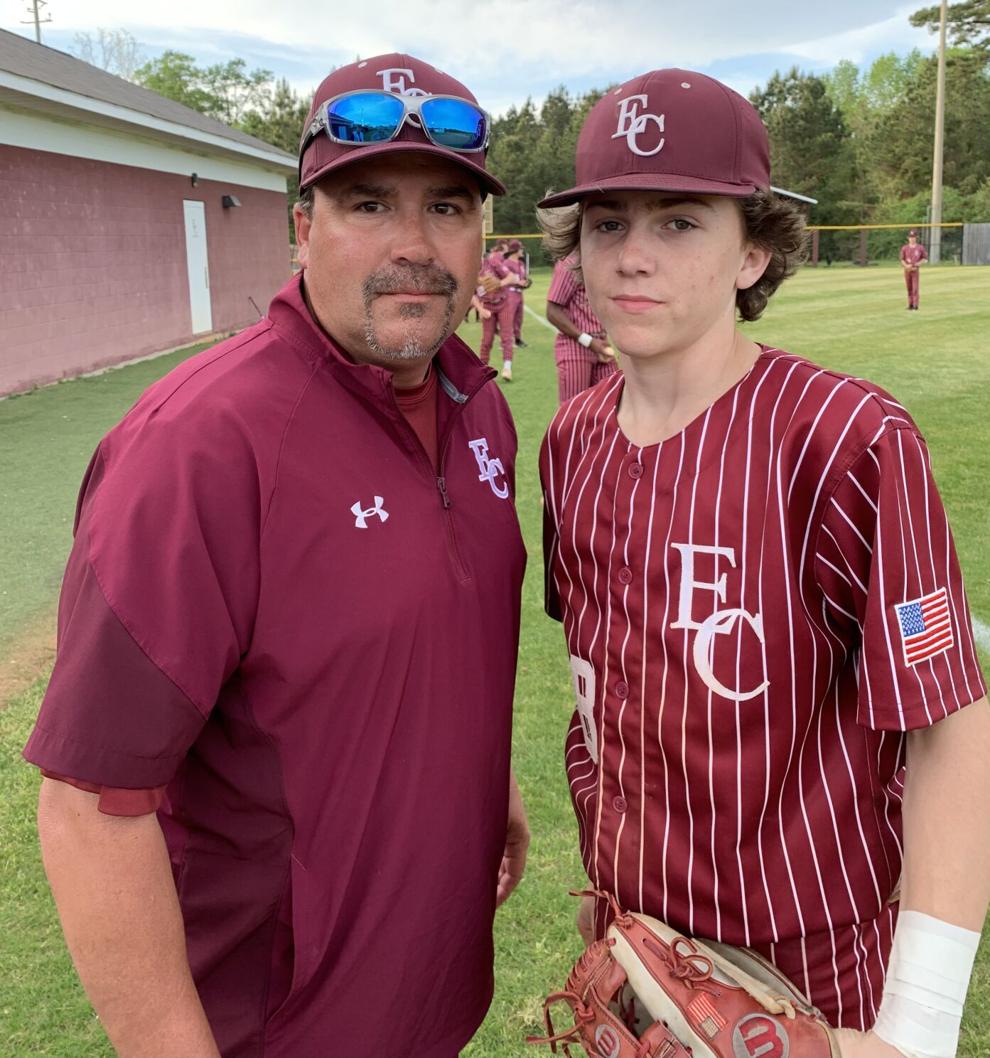 He added that having his defense to back him up and Fuller calling pitches helped, as the entire team around a pitcher has to be error-free in a perfect game.
McNeely's pitching repertoire includes a fastball, curveball, changeup and split-finger fastball, but it was the first two options on that list that got the job done for the freshman against Horseshoe Bend, Fuller said. He added that McNeely's curveball is his best pitch, mostly because of its sweeping movement.
The ability to throw either pitch for a strike when hitters were expecting a different offering kept the hurler one step ahead.
"To be able to pitch a kid backwards," Fuller said. "What I mean by that is, not throwing a curveball in a curveball count, but throwing a fastball. Or throwing a curveball in a fastball count. Pitching requires a lot of mental work, and that day he was mentally sharp and so was our whole team."
Fuller estimated that the pitcher struck out seven or eight batters in his performance.
Entering the final inning with a chance at perfection, McNeely said his objective was to keep a level head.
"I just had to keep throwing strikes and do what I was doing the whole game," McNeely said.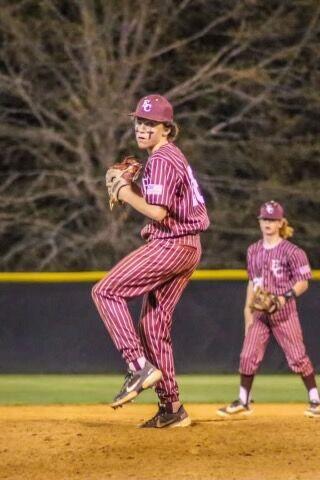 McNeely added that he didn't remember much of the contest, but his emotions afterward were strong.
"It was a great feeling," McNeely said.
With three seasons left in the Panthers' program after this year concludes, the next step for McNeely is making the jump from JV to varsity.
While Elmore County won't lose any seniors who have pitched more than five innings this year going into 2022, with some improvements to the mental side of his game and some added physical stature McNeely hopes to compete for a spot on the main team.
Right now he's listed at only 5-foot-8, 140 pounds, and growing should only improve the velocity and movement on his pitches.
Fuller thinks he'll put in the time to get there.
"He's gotta get stronger. He's gotta work hard in the offseason, just like all of us do," Fuller said. "And if we're gonna be successful with the way the game of baseball is played now, if you don't work, then somebody's gonna outwork you and pass you up. I don't see that happening for Ryals."