Shuman announced as new baseball coach at Stanhope Elmore
Exactly one month after the Stanhope Elmore baseball team finished its season, the Mustangs announced the hiring of a new head coach. Kaleb Shuman will take over the program after spending four years as the baseball coach and football defensive coordinator at Northside Methodist Academy.
"We're very excited to have him," Stanhope athletic director Brian Bradford said. "He's an outstanding coach. He's obviously well qualified and runs a great program. He's going to do a great job here."
Stanhope has fallen from the ranks of the state's top baseball programs in recent years but Shuman said he remembers the Mustangs as a powerhouse from when he was an opposing player. The Mustangs have not been back to the state quarterfinals since winning the state championship in 2006.
The Mustangs have gone just 39-64 in the last three seasons and despite making three consecutive trips to the postseason, Stanhope parted ways with former coach Wes Dunsieth. 
"I don't want this to come off the wrong way but I don't really care what they have done in the past few years," Shuman said. "We're going to start brand new and build a new culture. We want to get back to competing for state championships every year."
Shuman said he competed with Stanhope while he was a player at Carroll. He said the program always stood out to him.
"When I saw the opening, I thought it was worth a shot to apply," Shuman said. "Once I got to interview and meet with coach Fuller and coach Bradford, it just clicked right away."
In his time at Northside, Shuman compiled a record of 92-65 and finished as state runner-up in AISA-AA baseball. This will be Shuman's first head coaching job in the AHSAA but he said he is not intimidated by the step up in competition. 
"I really haven't heard of many people doing that," Shuman said. "But I truly feel coaching is coaching at any level. It's the same idea of building relationships with a team."
Shuman does have some experience coaching at a public school, spending time as an assistant at Charles Henderson before taking the job at Northside. The Stanhope administration said there was never a concern with worrying about hiring from a smaller school.
"It was just a gut feeling for us," Bradford said. "You could tell by the way he carries himself and how he runs a team that he'll be just fine. Baseball is baseball at any level."
Shuman will begin his time at Stanhope as an assistant with the football team in the fall but he said he is ready to begin workouts and offseason training with the baseball team as soon as possible.
"I kept having this feeling they were going to change their minds so I'm glad it's official now," Shuman said. "I'm just excited about the whole thing. I'm thrilled really and ready to get started."
Edgewood turns to Justin Jones as new baseball coach
After three years on staff with the Stanhope Elmore baseball team, Justin Jones is not moving far to take on a new role on the diamond. Monday, Edgewood announced Jones as the next head coach for the Wildcats for the 2019-20 season.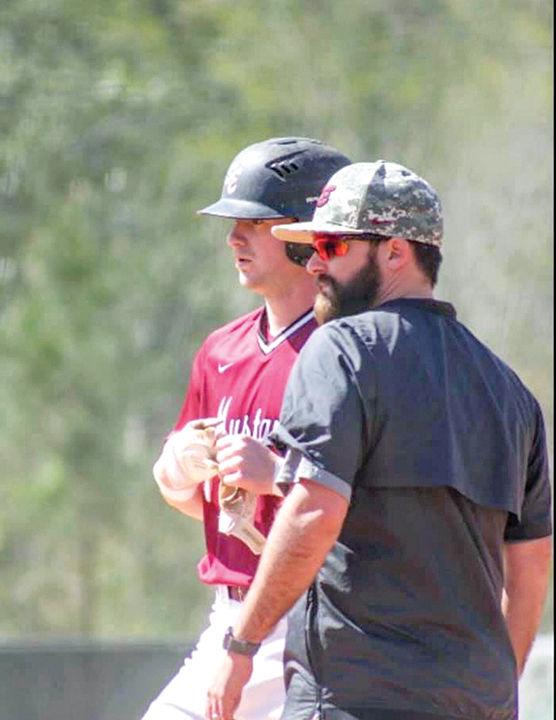 "We're happy to have coach Jones on staff," Edgewood athletic director Darryl Free said in a release. "His resume speaks for itself, and he's highly respected in our community. We look forward to taking him a part of the Wildcat family and we're excited for the future of Edgewood baseball."
Jones said he has been searching for a head coaching job and when he saw the Edgewood job open, he knew it could be a great opportunity. 
Despite the Stanhope Elmore head coaching job opening at the same time, Jones wanted to find a new experience and he now has his chance at Edgewood.
"I wanted to venture out a little bit," Jones said. "I wanted to get my feet wet and Edgewood is a great place to get started. There is a bunch of young talent there. We can get right back to where they were."
After winning eight consecutive AISA state championships, Edgewood has had three straight seasons under .500. The Wildcats finished 18-22 in 2019 under Joey Potts during his first and only year in charge of the program.
"I'm thrilled to be a part of the Wildcat family," Jones said in a release. "Edgewood's reputation as both a school and an athletic program was a huge factor in this decision, and I'm looking forward to getting out there this summer to start meeting our athletes."
A native of Millbrook, Jones played baseball for Stanhope Elmore before graduating in 2007. He then played at Auburn University from 2007 to 2009 before transferring to Faulkner University, where he finished his college baseball career playing in the 2011 NAIA World Series. 
Jones has been coaching baseball since 2012 and began his career as a teacher and coach at SEHS in 2017.
"Being around Stanhope's program has really helped me," Jones said. "Coach (Wes) Dunsieth let me in and really mentored me. I got to see how things were run on the inside."
Jones moves from the Class 6A stage to AISA but he does not feel like it will have an effect on his coaching style. Jones said he is just ready to get started and is already looking forward to starting the new season next spring.
"Baseball is still baseball anywhere you are," Jones said. "You still have to throw the ball over the plate. I'll be ready."