With the 2020-21 baseball season coming to a close this month, The Wetumpka Herald wanted to recognize the top performers from the six Elmore County area teams it covers.
Twelve players were selected to the All-County first team and nine more to the All-County second team, with additional deserving athletes being named as honorable mentions.
Player and coach of the year, not included in this list, were announced Tuesday as well. Player of the year was Elmore County junior Sean Darnell and coach of the year was Holtville head coach Scott Tubbs.
The teams, in alphabetical order by last name, are as follows:
All-Elmore County First Team
Connor Bailey, Edgewood Academy OF/P
Senior Connor Bailey was the ace for Edgewood Academy's 2021 baseball team that finished as state runner-up in AISA Class AA. The Wildcats' leader in ERA and innings pitched, he added a consistent presence in the batter's box as the squad's cleanup hitter.
"Connor is the workhorse of our pitchers this year," Edgewood head coach Justin Jones said in April. "He has been in big situations when we needed outs and he provided it. As a coach it is nice to feel that comfortable with a kid to put him in tough situations and know he will get the job done."
Randy Davis, Holtville INF/P
Tall, left-handed sophomore Randy Davis was one of Holtville's top pitching option in 2021, with a 7-3 record and 2.04 ERA across 72 innings of work. He added 69 strikeouts to his totals, and typically occupied first base for the Bulldogs when not pitching. At the plate, he batted cleanup and hit .323 with 18 RBIs and five extra-base hits.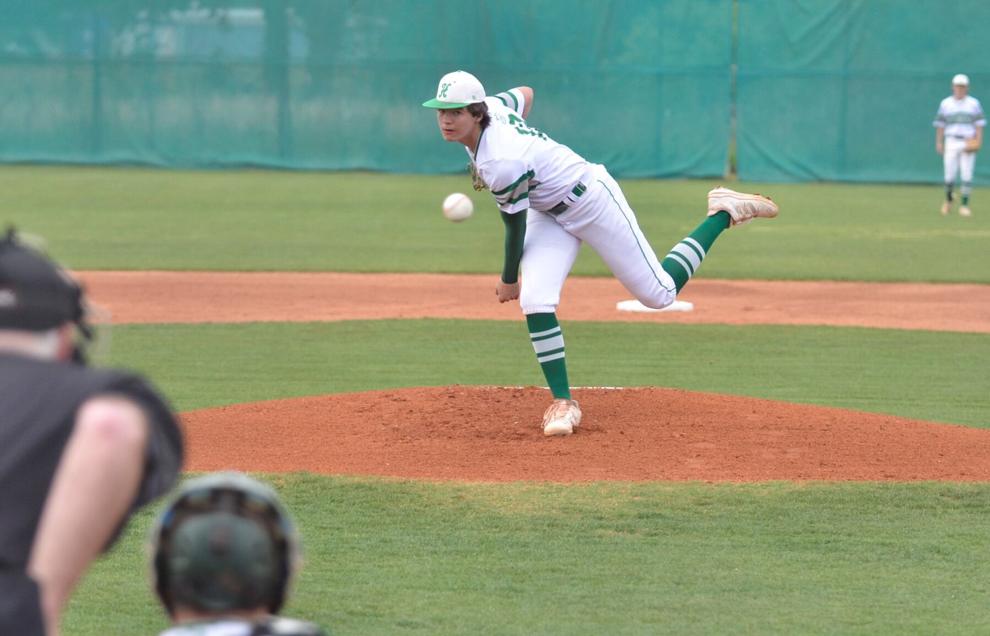 Cole Downey, Elmore County INF/P
Junior Cole Downey provided all-around dependability to Elmore County's team, posting a 1.78 ERA in 19.2 innings of work on the mound with a 2-0 record and one save. At the plate, he hit .320 with 21 RBIs and 27 runs scored. He added eight stolen bases.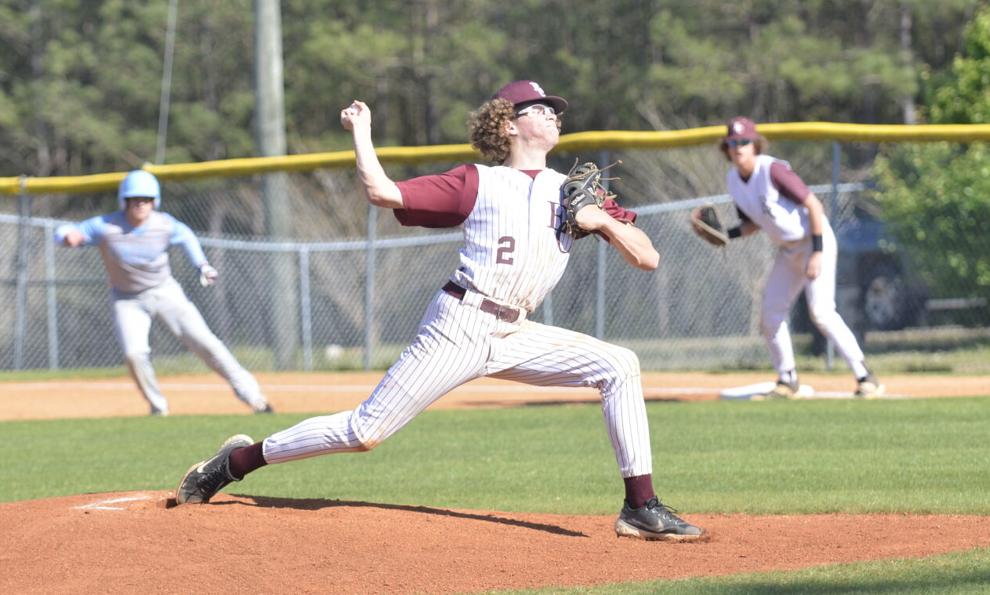 Dawson Fuller, Wetumpka INF/P
As a junior, Dawson Fuller provided Wetumpka not only with its top pitching option but also a steady bat for the sixth spot in its lineup. His sub-two ERA kept the Indians in many contests throughout the season.
"He definitely throws strikes. He gives us a chance to win every time he goes out," Wetumpka head coach Michael Dismukes said April 2. "That's all you can ask for in a starting pitcher. Then at the plate, everything he barrels up, it finds a hole and he's really been hitting it well for us."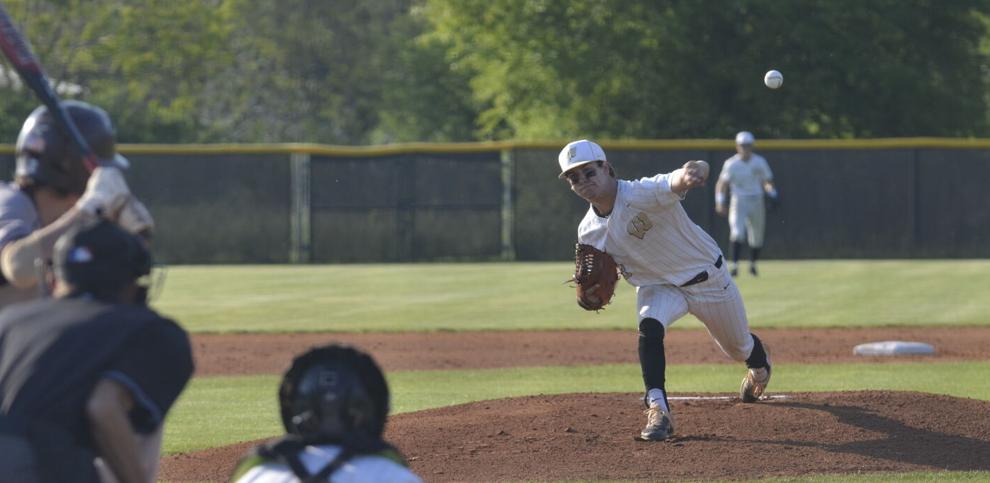 Clayten Gough, Tallassee C
With a looming coaching change and 7-16 record, Tallassee's lineup faced difficulties throughout the season, but one bat it could always rely on was that of junior Clayten Gough. Gough was the team's best all-around hitter according to coaches and blasted several home runs over the course of the season.
Alex Johnson, Edgewood Academy OF/C/P
Home run totals alone make senior Alex Johnson an easy first-teamer, with nine long balls placing him four ahead of any other hitter in the Elmore County area. Add on top of that a batting average above .400, a fastball that can crack 90 miles per hour and tremendous defensive play at catcher or in the outfield and Johnson made a serious case for player of the year.
"He's one of the strongest in the weight room, and it shows out here," Edgewood head coach Justin Jones said in March. "He's got really quick hands, really strong forearms, strong hands, legs. And his bat speed is just phenomenal."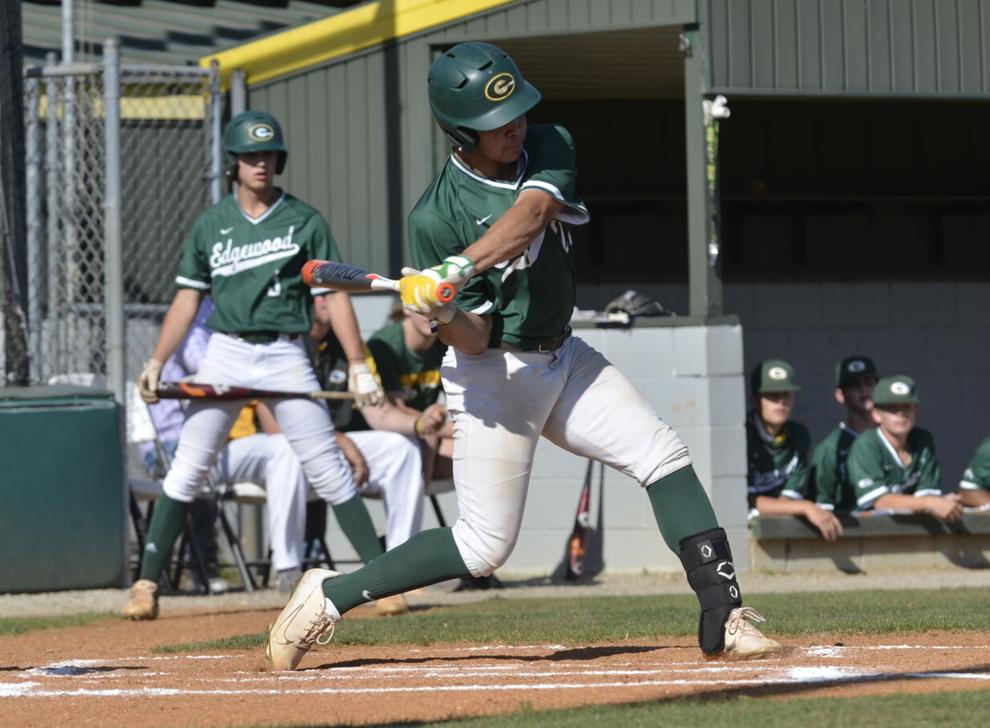 Kyle Morrison, Wetumpka INF
Junior Kyle Morrison was one of the most consistent and feared bats in the county in 2021, with a stat line that included a .442 batting average, four home runs and 36 RBIs. When Morrison stepped to the plate, it was a foregone conclusion that the ball would, at the very least, be put in play. He struck out just 11 times in 125 plate appearances. With an extra-base hit total of 26 that exceeded that, Morrison was twice as likely to at least smack a double than he was to strike out.
Jaxon Shineflew, Wetumpka INF/P
Sophomore Jaxon Shineflew's pitching numbers stack up well against any other hurler in the area. The most jaw-dropping figure is his 0.65 ERA for the season, which propelled him to a 7-2 record. He struck out 83 batters.
Shineflew's brightest performance came against Stanhope Elmore late in the season, in which he tossed a complete-game shutout to deliver a 2-0 win and area title for the Indians. No Mustang base runners did so much as reach third base.
Sam Silas, Holtville INF
Holtville head coach Scott Tubbs always pushed a philosophy of pitching and defense to his team, and sophomore Sam Silas anchored the latter from his shortstop position. His numbers as a leadoff hitter were also some of the best on the Bulldogs' Elite Eight team, including a team-high .323 batting average and 16 doubles, with 24 RBIs to land him second on the team.
Silas' 20 stolen bases placed him in a three-way tie for second on Holtville's aggressive baserunning roster, and he even pitched 12 innings on the season.
Zach Stevens, Stanhope Elmore INF/P
Offseason weight room work took Zach Stevens' fastball and added seven to eight miles per hour to it, and that was reflected in his statline. With his four-seamer working in the high 80s, he posted an ERA of 2.23 with 77 strikeouts and seven wins, all of which led Stanhope Elmore pitchers. He also batted .280 and knocked in 17 runs at the plate.
"That may not seem like much to the average person, but seven miles an hour is a huge jump, especially in high school baseball," Stanhope Elmore head coach Kaleb Shuman said in March. "Once you get up over 85, most high school hitters can't catch up to it."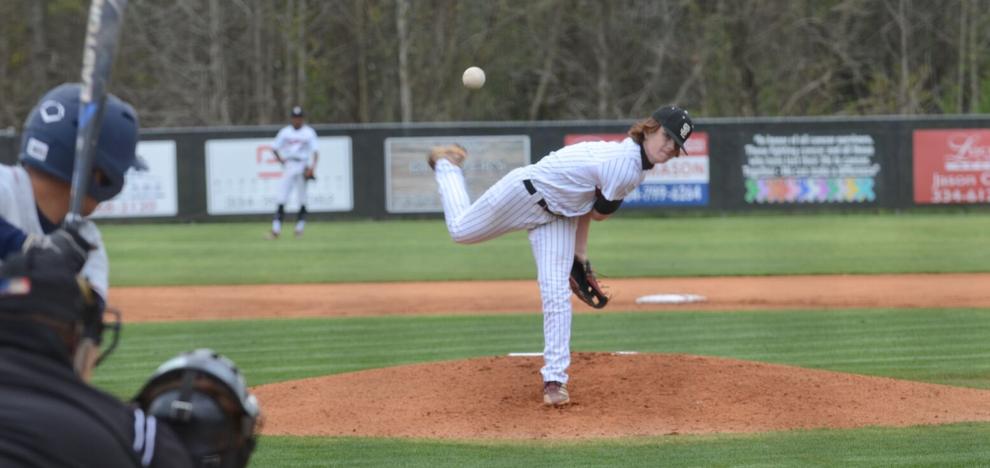 Todd Wilson, Holtville OF/P
Davis and junior Todd Wilson formed an emphatic one-two left-handed punch in Holtville's pitching rotation, but it was Wilson who threw the most innings for the Bulldogs at 77. He mounted a 2.14 ERA in that time, with an 11-1 record and team-high 97 strikeouts. His hitting numbers improved as the year went on, and his best at-bats came when it counted toward the end of the season. One particular pitching performance made him a first-team All-County lock, however.
Wilson no-hit St. Paul's Episcopal, one of the best hitting teams in Alabama Class 5A, in game two of Holtville's three-game Elite Eight series to deliver the Bulldogs a win. He struck out 15 batters in seven innings.
Colin Woodham, Stanhope Elmore OF/P
Sophomore Colin Woodham was the ace of Stanhope Elmore's pitching staff in 2021, tasked with facing the best lineups the Mustangs played all year. Still, he posted a 2.58 ERA in 54.1 innings with a 5-3 record and 4.64 strikeout to walk ratio. In terms of hitting, he led the Mustangs with a .333 batting average and collected 15 RBIs.
"A lot of people say 'their ace," Shuman said in March. "But like, he actually is an ace. He's the kind of guy that, no matter who we're playing, if I run him out there on the mound I feel like we have a legitimate chance to win the game."
All-Elmore County Second Team
Mitchell Boyd, Edgewood Academy INF
Ty Brooks, Wetumpka INF
Nassin Bryan, Elmore County OF
Drez Crawford, Edgewood Academy INF
Jacob Dantro, Tallassee P
Mikey Forney, Holtville C
Connor Gregg, Stanhope Elmore OF
Garrett Ingram, Holtville OF
Caleb Rohrbach, Stanhope Elmore C
Cody Simmons, Stanhope Elmore INF
Garritt Terrell, Wetumpka C
Brandon White, Elmore County OF/P
All-Elmore County Honorable Mentions
Chase Eddings, Stanhope Elmore INF
Walker Hall, Edgewood Academy P
Payton Hall, Elmore County P/DH
Doug Johnson, Wetumpka OF/P
Noah Jones, Wetumpka INF
Cooper Mann, Holtville OF
Jake Manning, Tallassee INF
Tanner Potts, Holtville INF/P
Weston Tubbs, Holtville OF
Colton Walls, Stanhope Elmore INF/P
Brody Ward, Elmore County INF
Chase Williams, Stanhope Elmore OF