As Sam Silas begins his college career at Jacksonville State University this fall, his memories of Rudy Abbott Field will be much better than they were two weeks ago.
Silas, Holtville's senior shortstop and a JSU signee, walked off his future field as a state champion and was named the Most Valuable Player for the series.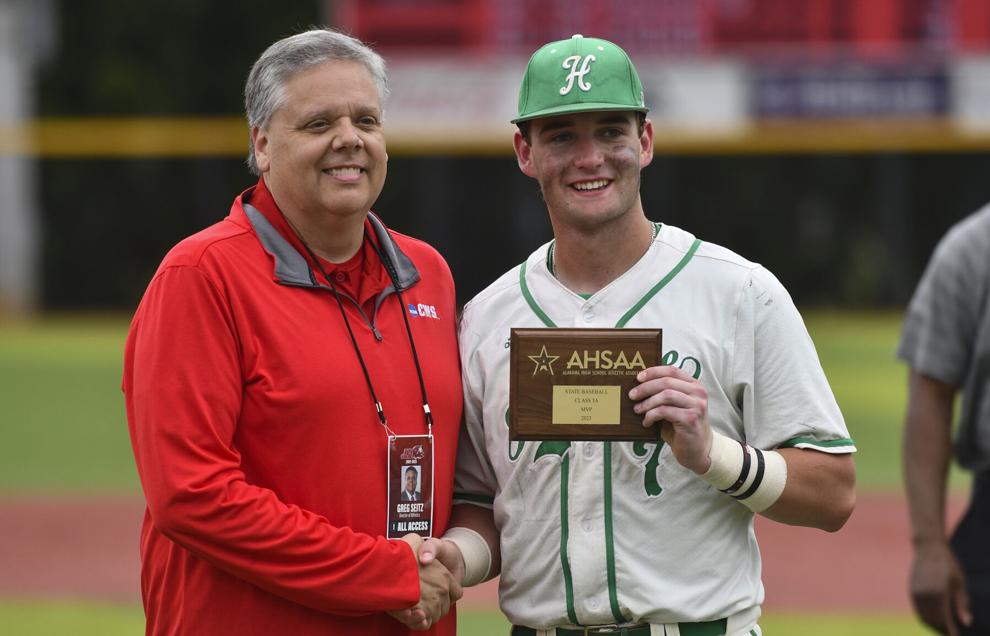 Silas had three hits and four RBIs in the two-game sweep, and had the game-winning hit in each game. That helped right his memories and flipped the script from 2022, when Holtville lost to Russellville in the championship on the same field.
"The way everything went down last year, I kind of had a bad image of this field in my mind," Silas said. "After today, it is hard to put into words how excited this makes me, especially with this group of guys. I've played with most of them my entire life. To go down like that on my future field is special."
Silas, who hits in the two-hole for the Bulldogs, was heckled like no other player was in the series. On Thursday night, in Game 1 at Choccolocco Park, Sardis fans chanted 'Overrated' at Silas in nearly every at-bat. The first time they chanted it at the star shortstop, he struck out looking on what looked like an outside pitch.
When he stepped up in his last at-bat of Game 1, the Sardis fans were nearly dead silent. The Lions had just given up a two-run lead in the top of the seventh, and Silas stepped up to the plate with a runner on third and two outs.
On a 2-2 count, Silas lined the game-winning single to center field that scored pinch runner Hudson Parsons from third base and there wasn't any more cheering out of the Sardis grandstands.
But in Game 2, they started again. In a tie game in the fourth inning, Silas stepped up to the plate with a runner on second base and two outs. The 'Overrated' chants began from the Sardis student section, but it was the last time they chanted it the rest of the series.
On a 3-1 count, Sardis' pitcher threw a hanging breaking ball to Silas and he crushed the ball to left field. When it landed over the left field wall, Holtville had taken a 3-1 lead and Silas took his time rounding the bases.
After an emphatic step on home plate, Holtville went on to win the game and championship series.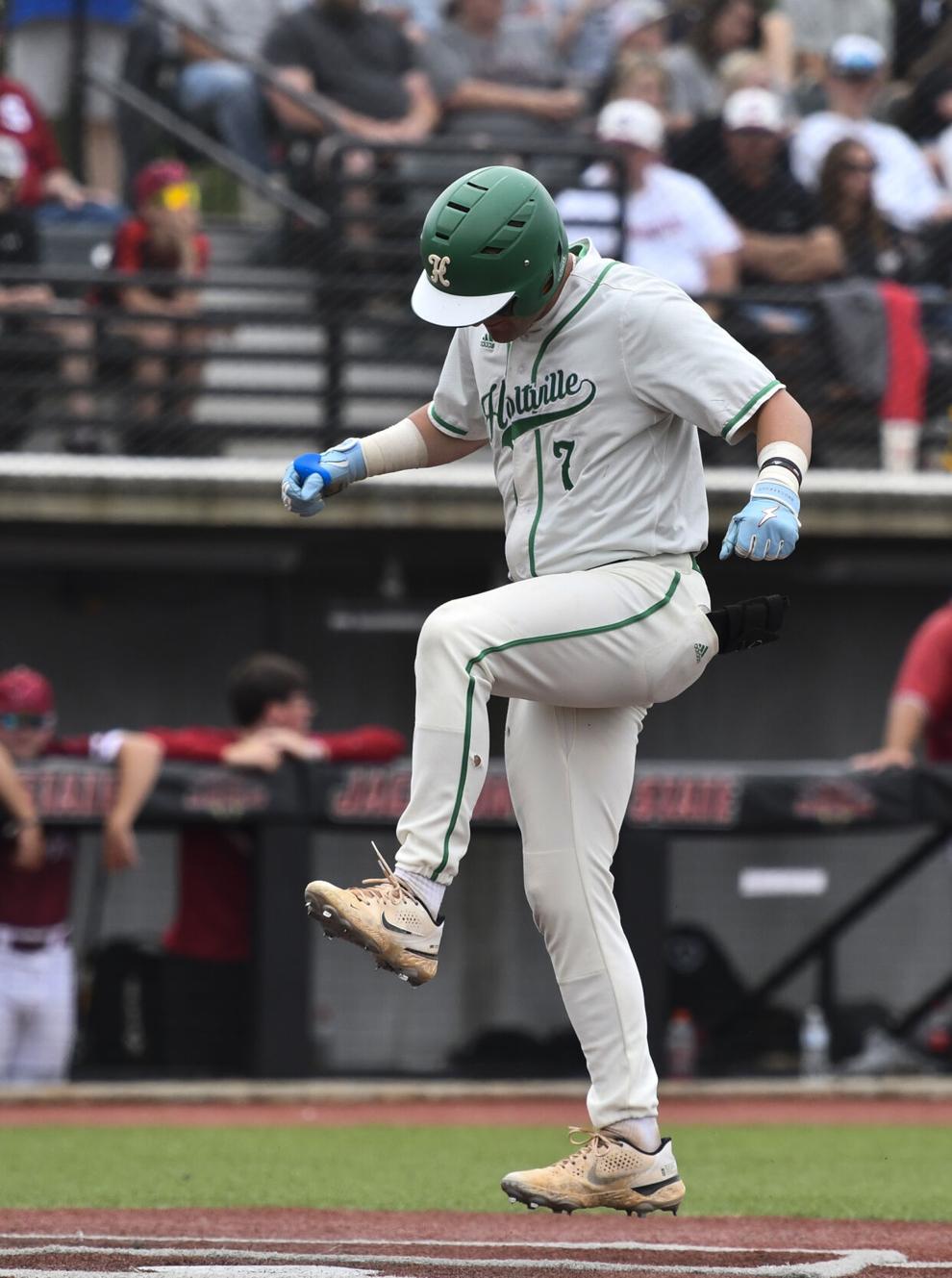 "To be honest, I didn't even hear them chant overrated because I was so locked in," Silas said with a laugh. "But it's definitely going to look good on video. God works in mysterious ways and that's going to be a moment I'm going to remember for the rest of my life."
Silas' home run was the only home run hit during championship week. There wasn't a single other home run hit in any classification or either field. While he hit the one home run, Silas also drove in the last four runs for Holtville.
Those include the game-winning RBI in Game 1, a bases-loaded hit-by-pitch in the second inning of Game 2, and the big two-run home run that gave Holtville the title.
"When Sam was a sophomore, we butted heads a lot and it came down to me knowing he was going to be a special player," head coach Scott Tubbs said. "The biggest thing I needed him to do was learn how to be a great teammate. Over the course of that year, we butted heads. As he got better and better, I started getting out of his way and as a senior, he did a great job leading this team. I hardly had to say anything to him. At the end of the day, I love the guy and he knows I love him. I'm pretty sure he knows everything I've done for him the last three years is to prepare him to get on this stage."