Since the dust has settled on the 2021 high school softball season, The Wetumpka Herald wanted to take time to recognize the Elmore County area's top performers from the year.
Twelve athletes were selected to the All-County first team and 12 more to the second team, with additional players landing as honorable mentions to the All-County list.
The Herald also announced its Coach of the Year Mark Segrest and Player of the Year Chloe Baynes Thursday, neither of which will be included in this list.
The teams, in alphabetical order by last name, are as follows:
First Team
Aubrey Allen, Elmore County P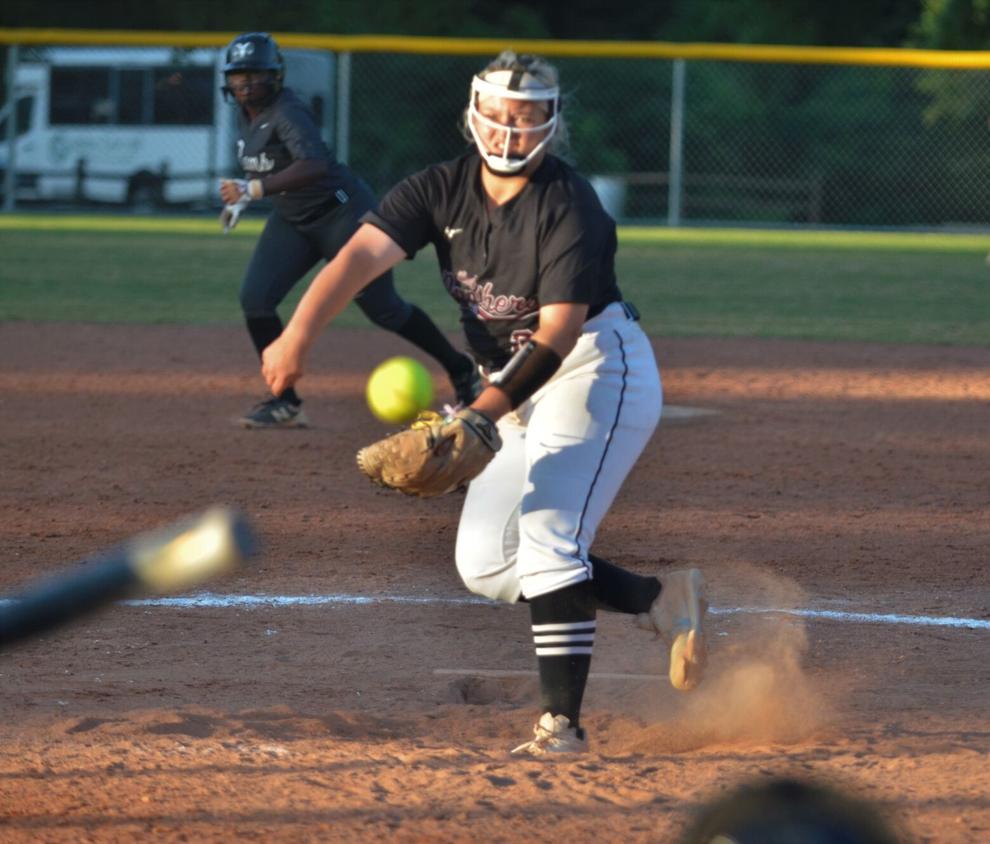 If the Herald was handing out a county Cy Young Award for best pitcher, it would almost certainly go to junior Aubrey Allen. Posting the area's only sub-two ERA, Allen's lethal repertoire of pitches guided her to a 21-9 record and 1.64 ERA with 258 strikeouts against 40 walks — a K/BB ratio of 6.45. 
One of her best performances came in the Panthers' lone state tournament victory, when she pitched a complete game allowing just three hits and one run with 11 strikeouts against one of the state's best hitting lineups in Hayden. She picked up three victories in one day at the Tuscaloosa regional tournament, including a complete game shutout, to help push the Panthers into one of two state qualifying spots.
"Just another great season for Aubrey," Elmore County head coach Mark Segrest said. "She has really good spin, outstanding control as evidenced by her strikeout to walk ratio. And she's just a competitor. Someone that wants the ball in the toughest games, and I think that her demeanor on the mound is what makes her so effective."
Harleigh Anderson, Edgewood Academy P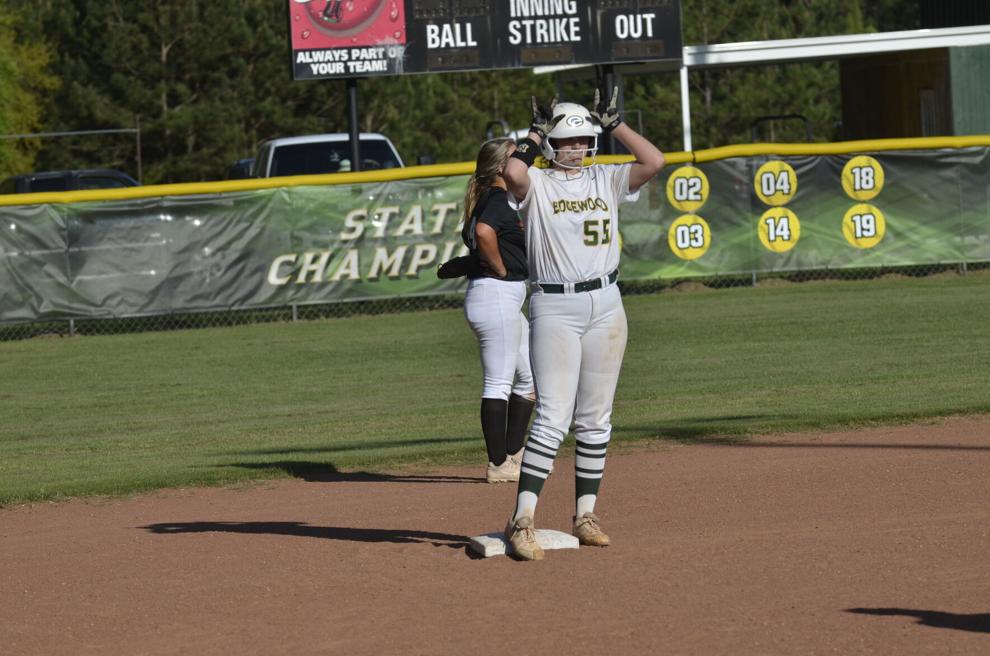 Senior Harleigh Anderson ate up more than 72 percent of the total innings pitched for Edgewood Academy's state qualifying team in 2021, and did so with ruthless effectiveness. In her 168.1 innings in the circle, she posted a 2.71 ERA, 168 strikeouts and just 67 walks. She was also a menace at the plate, with a .353 batting average and team-high 37 RBIs.
Her crown jewel performance came in the regional tournament, however. Anderson pitched a perfect game with 11 strikeouts against Lakeside.
"Harleigh and I worked well together with pitches. She was comfortable with my pitch calling and I was comfortable with her throwing what I called. She and I had great chemistry," Edgewood Academy head coach Kim Brown said. "Us having that chemistry together worked out really well."
Madison Britt, Elmore County INF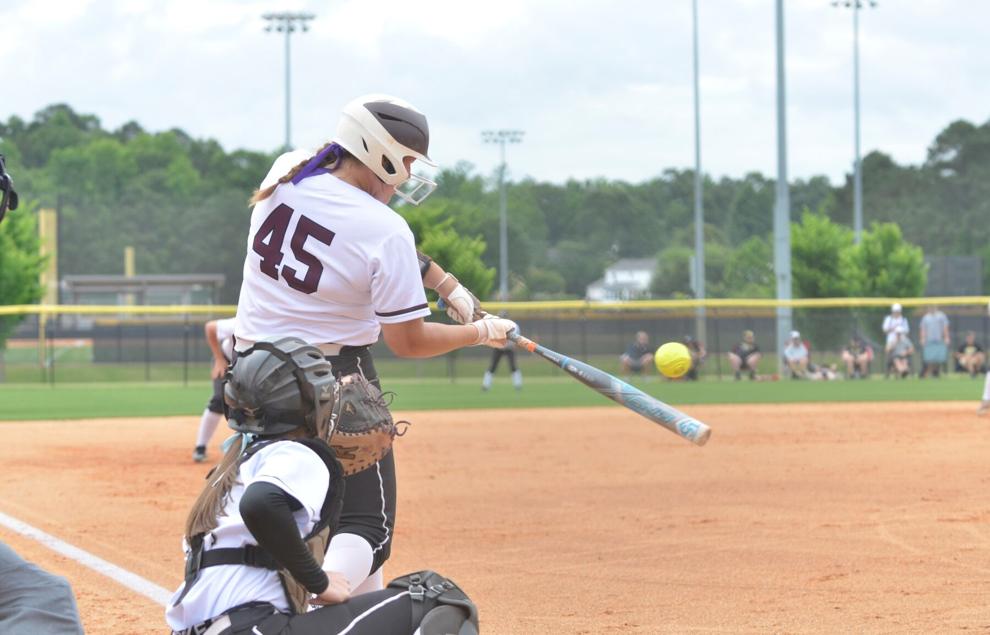 Senior Madison Britt's combination of power and plate discipline paid dividends for the Panthers, her .505 on-base percentage and 45 RBIs leading the team's qualified hitters. Britt drew almost two walks for every strikeout she recorded and blasted seven home runs with an OPS of 1.082 to give the Panthers' offense a boost. 
Britt added an impressive .987 fielding percentage at first base to those offensive numbers, recording just four errors in 304 defensive chances.
"She has a great eye for a power hitter," Segrest said. "She had a really good on-base percentage and drew a lot of walks. Really valuable for us defensively as well at first base, and she also filled in nicely at catcher when we needed her to."
Haylee Brown, Edgewood Academy INF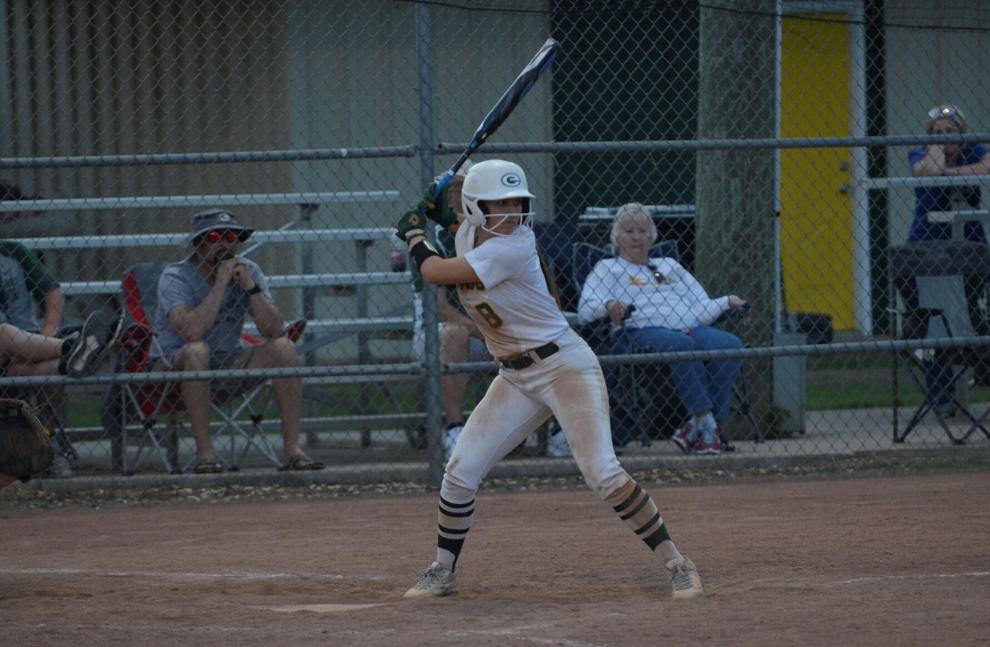 Closing her high school career with back-to-back seasons batting above .400, senior Haylee Brown led Edgewood Academy's team in home runs with five and added 34 RBIs, 35 runs scored and 23 stolen bases. She pitched some for the Wildcats as well, throwing 26.2 innings with a 2.63 ERA. 
Her biggest impact may have been on the defensive side, however, where at shortstop she posted a .942 fielding percentage, tremendous for the position. Showcasing tremendous range, Brown recorded 113 outs in the field between putouts and assists. Excluding catchers, the next best fielder for Edgewood totaled 66. 
"Her leadership skills have been developing for a long time, and I was really excited to see her get to step into that role as a senior, instead of as a younger player having to take that responsibility," Kim Brown said. "Her defense and love and knowledge of the game — she's so easy to coach, and having her out there in that position just makes life easier for me."
Lindsey Brown, Edgewood Academy C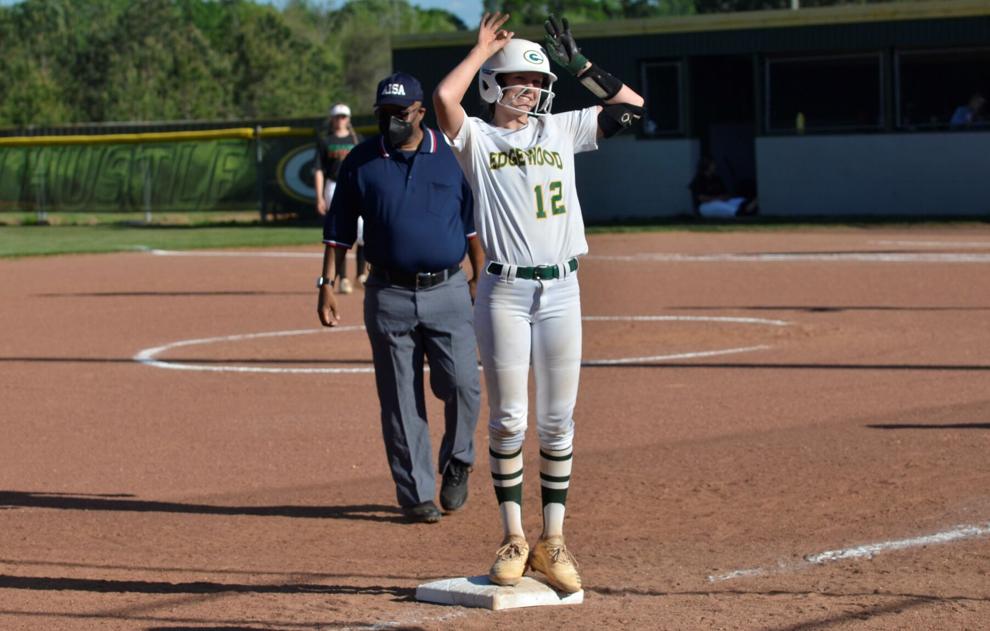 The only hitters in the Elmore County area with a higher batting average than Edgewood Academy's star freshman Lindsey Brown were all slappers. Her .446 mark at the plate included a team-high 10 triples, to which she added 12 doubles and three home runs with 15 stolen bases. She served as the Wildcats' defensive centerpiece at catcher, often the team's most vocal leader despite her age and a key reason why Anderson enjoyed the success she did.
"She knew her position, and she was not uncomfortable by any means being a leader as a freshman," Kim Brown said. "And the older girls, they know that Lindsey's a leader, so they allowed her to be in that position."
Ashlynn Campbell, Wetumpka INF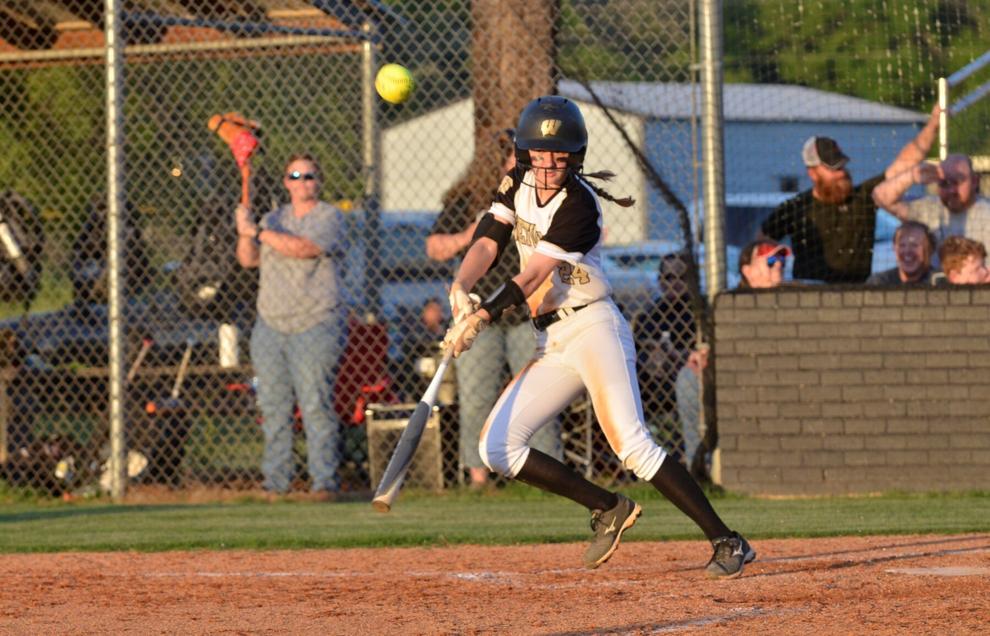 One of just three qualified area hitters to bat above .500 in 2021, sophomore Ashlynn Campbell was one of the most effective slappers in the Elmore County area. Her speed carried her to a .509 batting average, 62 runs scored and 58 stolen bases, all team highs, but she showcased power from her leadoff batting position as well with 17 total extra-base hits and 26 RBIs.
Defensively she led Wetumpka's infield at shortstop, posting an .847 fielding percentage and playing a role in six double plays.
"She turned a lot of heads this year," Wetumpka head coach Daryl Otwell said. "Especially at the plate, hitting over .500. Good power, good short game, led our team in hits, batting average, stolen bases, and really was kind of the leader of the top half of our lineup for us this season."
Kelley Green, Elmore County OF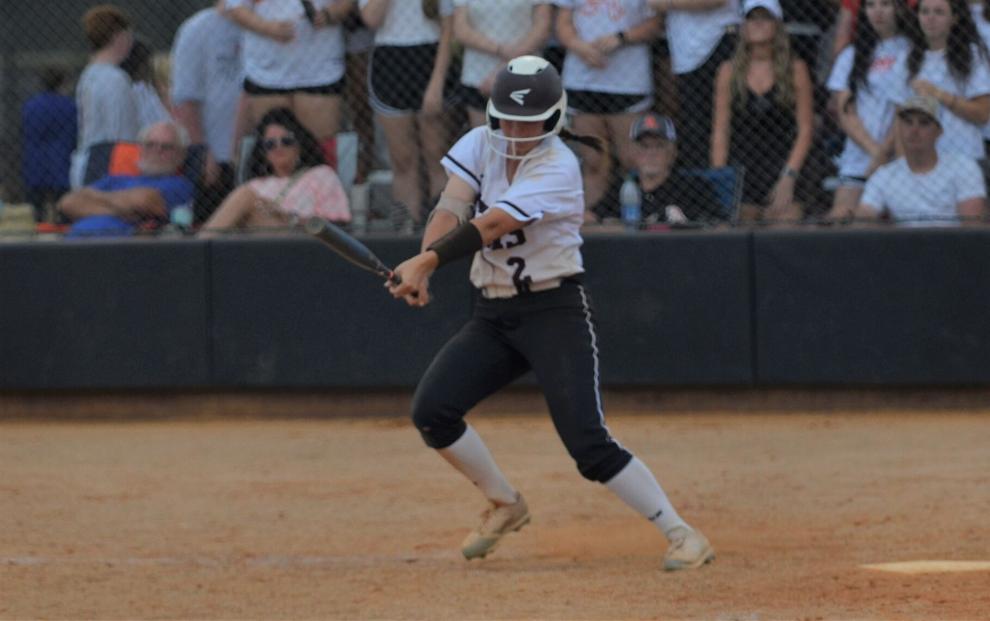 Both with her production and her approach to the game, senior Kelley Green embodied the role of "leader" for Elmore County. She led the team's qualified hitters in batting average at .363, stolen bases with 24 and runs scored with 58. 
Green also tracked down more fly balls than any outfielder on her team, recording 52 putouts over the course of the season.
"Just an absolutely phenomenal leader for our team," Segrest said. "She had an outstanding year, and got better and better as the year went on at the leadoff position. Most games she set the table for us. When she got on base, which was a lot of times, we typically ended up scoring some runs in that inning."
Belle Haynes, Tallassee INF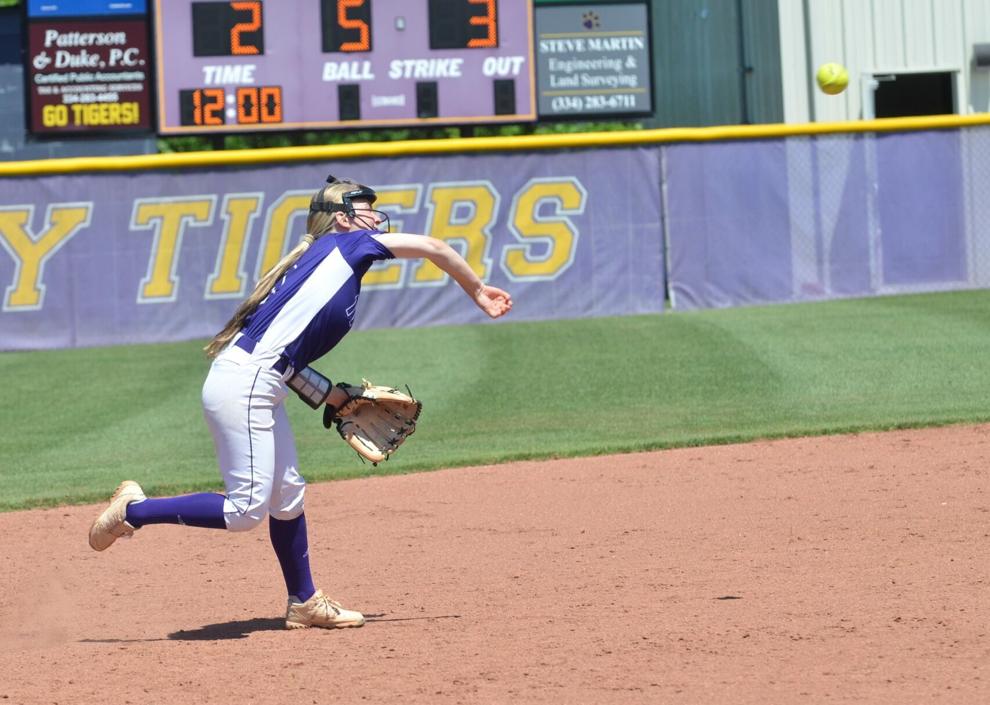 Tallassee head coach Pat Love stated that junior Belle Haynes is the best shortstop he's ever coached, and her play backed up that claim. Her bat heating up more and more as the season progressed, Haynes finished with a .399 batting average, 18 doubles and two home runs. Her 43 RBIs, 58 runs scored and 30 stolen bases were all second on Tallassee's team.
In the field she posted an exceptional .924 fielding percentage at the shortstop position and was put in charge of communicating all the calls for the Tigers' defense. Between putouts and assists, she generated 157 outs for Tallassee.
"She's a great anchor out there at shortstop," Tallassee head coach Pat Love said. "She knows all the situations. She's just got a knack for getting outs. There's not a time where she gets confused. For that infield right there, she's just a lockdown shortstop."
Mya Holt, Wetumpka OF/P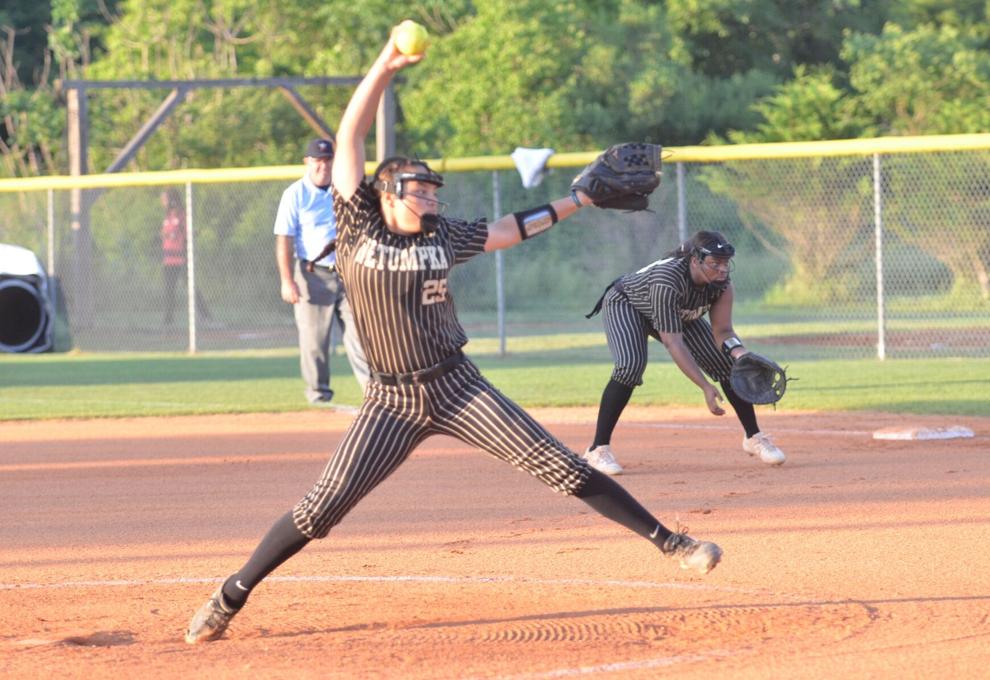 Despite being a freshman, few players were as valuable to their teams as Mya Holt was to Wetumpka. She pitched the most innings of anyone on the team, tossing 116.2 with a 2.99 ERA and 11-6 record. When not pitching, she anchored the team's outfield in center field. At the plate she batted cleanup with an average of .324 and team-leading home run and RBI totals at seven and 53, respectively.
"She did a lot of our run production for us this year," Otwell said. "Had a lot of big hits, a lot of good at-bats for us, especially being a young player as a freshman. Really excited by her future watching her grow. Definitely excited to see how she develops in that middle part of the lineup over her career."
Kelbi Johnson, Stanhope Elmore INF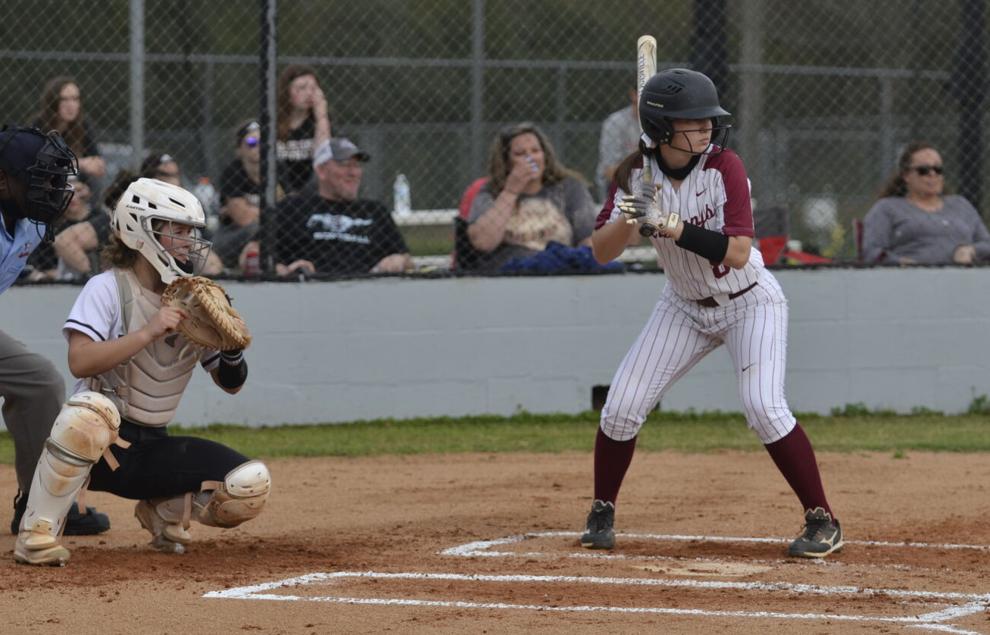 Junior Kelbi Johnson easily provided Stanhope Elmore's lineup with its best bat, even after switching from a left- to a right-handed stance ahead of the season. The only Mustang to hit above .300, Johnson boasted a .429 batting average with 10 extra-base hits, including three home runs. She collected a team-high 23 RBIs and scored 19 runs.
"She's always brought something to us, whether it was leadership or athletic ability," Stanhope Elmore head coach Virginia Barber said in March. "But this year's just been different. I think reality is setting in with her that she's gotta start working for her future, and even before the season she would be out here hitting or doing whatever she needed to do by herself."
Lexi Love, Tallassee INF/C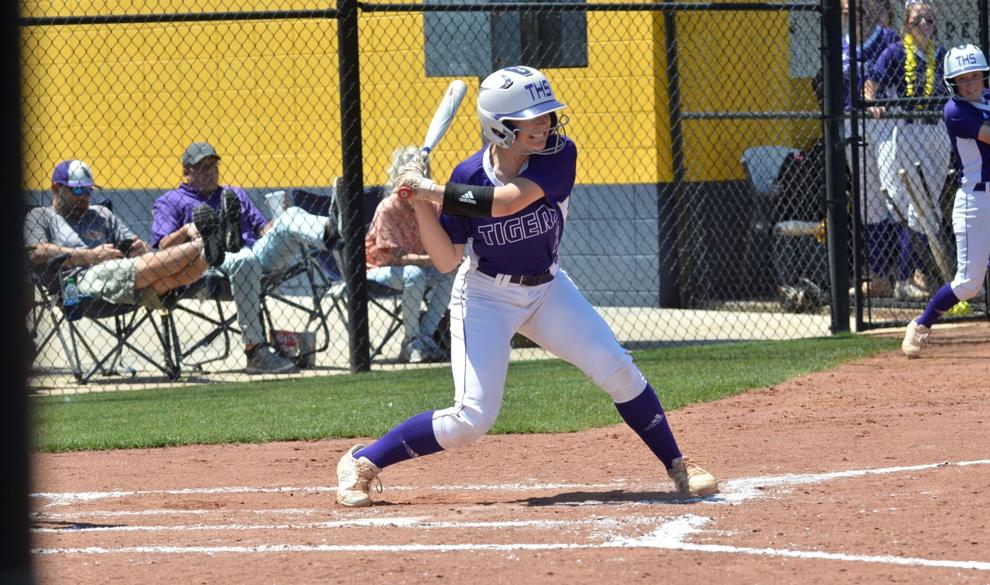 No batter in the Elmore County area, be it baseball or softball, hit more home runs or collected more RBIs than senior Lexi Love. She sent 13 balls over the fence and batted in 73 runs with a .388 batting average. Despite swinging for power so often, her slugging percentage at .856, Love walked as many times as she struck out, with 21 each. She also shored up Tallassee's defense at catcher.
"She was probably our most feared hitter," Pat Love said. "There was a lot of times she got intentionally walked. A lot of times they just put her on and didn't pitch to her at all. Sometimes they just pitched around her. She could hit it out any pitch."
Faith Wheat, Edgewood Academy OF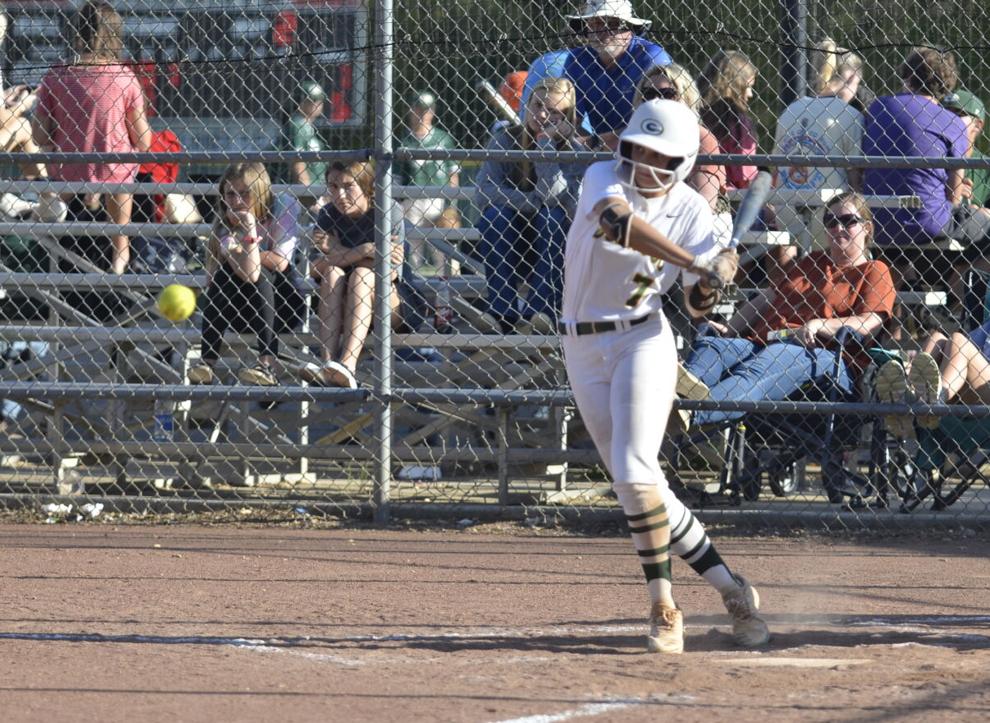 Senior Faith Wheat posted the county's best batting average at .563 and led Edgewood Academy's hitters in stolen bases with 44, runs with 51 and OPS at 1.456, another mark that led all Elmore County players. She also hit four home runs, best among the county's slappers.
Her speed and softball IQ made her a valuable asset to the Wildcats in center field as well, where she committed just one error over the course of the season with 60 putouts and two assists.
"Being able to make it through the season injury free was big for her," Brown said. "We were really thankful for that, because we were thin on numbers and really needed her to stay as healthy as possible. I'm really gonna miss Faith a lot next year, having her graduate, moving on to her next step. But we're really excited for her and can't wait to see big things out of her at AUM."
Second Team
Bailea Boone, Holtville OF
Brooke Burkett, Stanhope Elmore OF
Anna Catherine Segrest, Elmore County INF
Maci Curlee, Elmore County P
Chloe Davidson,Tallassee INF/P
Madelyn Becker, Elmore County INF
Avary Lumpkin, Tallassee INF
Jasmine Russell, Wetumpka INF
Kylie Snowden, Holtville INF/P
Alexis Walls, Tallassee P
Ella Watson, Wetumpka OF/P
Avery White, Edgewood Academy OF
Honorable Mention
Cassidy Bowers, Wetumpka INF
Victoria Bullock, Holtville INF
Ashley Burgess, Wetumpka P
Riley Dismukes, Wetumpka OF
Lily Gray, Wetumpka INF
Ashtyn Pannell, Elmore County OF
Ebone Pierson, Elmore County INF
Jada McLeod, Stanhope Elmore INF
Katelyn Mercer, Edgewood Academy INF
Brooke Royster, Tallassee INF/C
Savannah Shoemaker, Wetumpka DH
Reagan Thorne, Holtville OF
Lindsey White, Stanhope Elmore INF
Jerrica Word, Stanhope Elmore P