A crowd of veterans, active duty service members, first responders, Boy Scouts and members of the community united at VFW Smith Leonard Post 4572 on Monday, May 31, for a Memorial Day ceremony that doubled as a dedication ceremony for the newly erected Veterans Memorial Monument.
The ceremony and luncheon began at 11 a.m. at VFW Post 4572, which is located on Otter Track Road in Wetumpka.
The master of ceremony for this year's event was SMSgt. Kelly Hight, U.S. Air Force, retired, and the guest speaker was Col. Ralph O. Clemens, Jr., U.S. Air Force, retired.
As Clemens began his speech, he shared information about the history of Memorial Day. The day was originally known as Decoration Day and was first observed three years after the Civil War. The day was called Decoration Day because in the years after the Civil War, Americans throughout the U.S. had begun holding springtime tributes to fallen soldiers by decorating their graves with flowers and reciting prayers. In 1971, the National Holiday Act was passed, officially creating Memorial Day.
Based on his calculations, Clemens noted that about 1.8 million male and female soldiers have died throughout the years in 11 major wars. He said the thought of that brings him great sadness. The nation and nations abroad have spent so much time perfecting weapons, but Clemens said he's starting to think that the time would've been better spent perfecting the art of coexisting peacefully.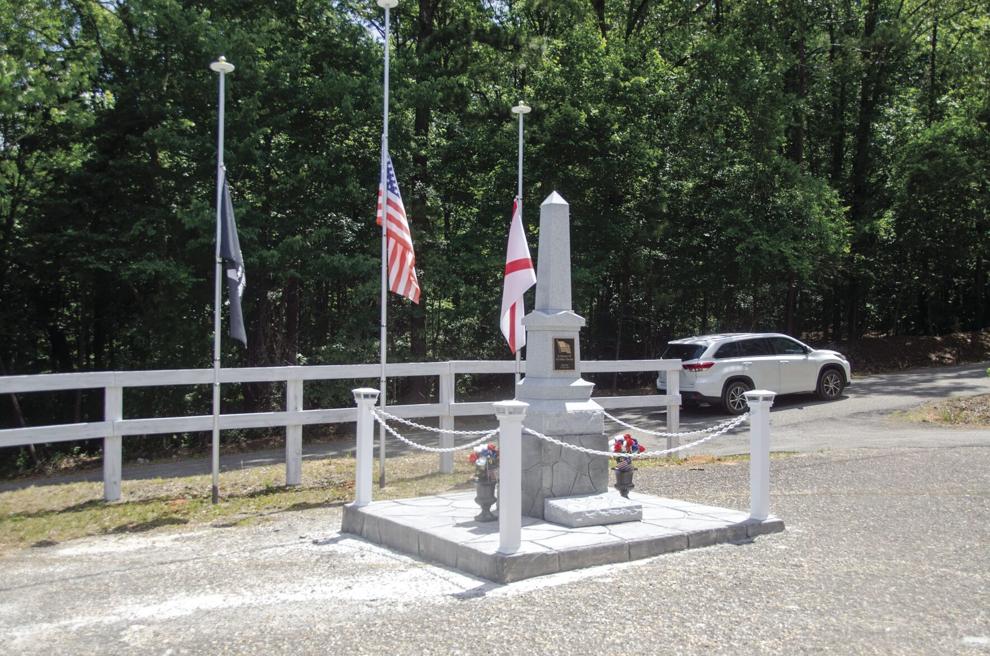 Staff Sgt. Vaughn 'Frankie' Hines, Army National Guard, retired, provided the dedication for the Veterans Memorial Monument that sits at Post 4572. It was Hines who came up with the idea for the monument about three years ago when he was the commander of the post. Since that time, he's designed the monument and has been fundraising, organizing volunteers and working to make his idea a reality. He spent countless hours planning, preparing and coordinating workers to get the monument built.
"There are not adequate words to express the gratitude we have for everyone who has helped us turn this idea into a reality," Hines said. "There are no greater heroes than the ones this memorial represents. It is because of men and women past, present and future that we have the freedoms and liberties that we all enjoy today. Let us not forget that freedom is not free. Someone has paid the price to allow us these opportunities. Freedom has a flavor that the protected will never know. May God bless America, land that they loved."