For the first time ever, Wetumpka's Art Walk showcased artwork from the area's youngest artists on Friday, Aug. 6, in downtown Wetumpka.
The Art Walk is a monthly event that takes place on the first Friday of every month in downtown Wetumpka. Artists from throughout the River Region gather to display and sell their artwork, which includes photography, woodwork, fine art, mixed media and more.
After receiving multiple inquiries from parents wondering if their child could participate as an artist, Main Street Wetumpka's Promotions Committee Chairwoman Pam Martin said the organization decided to go for it.
The Aug. 6 event featured two teenage artists, Parker Page and Ella Ingram.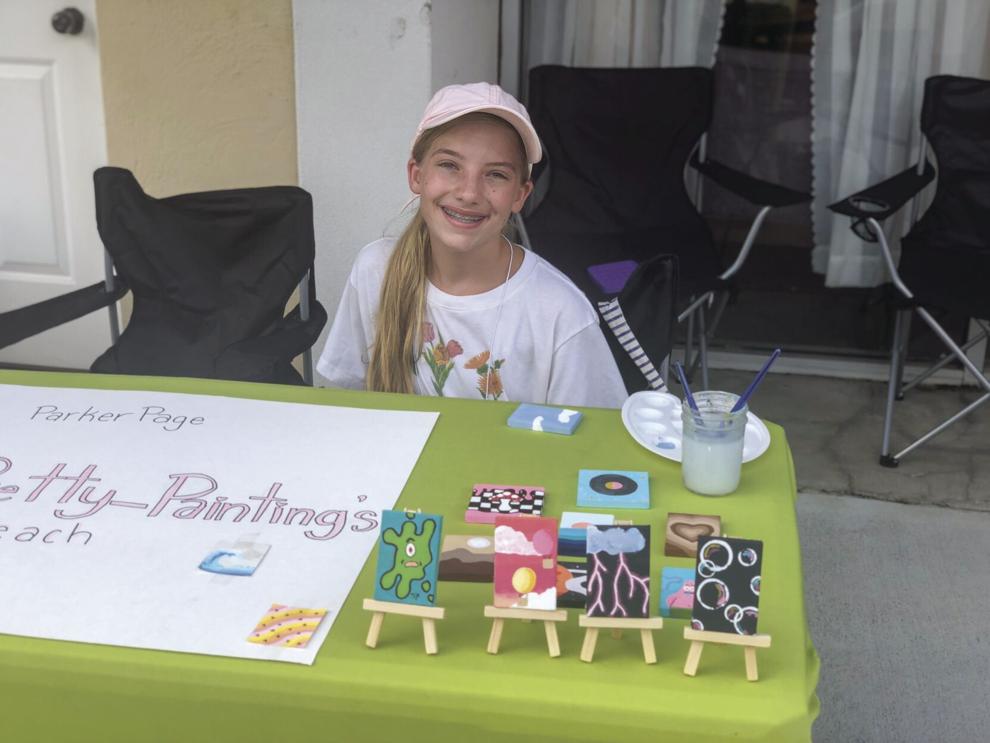 "Including our young artists will be a permanent addition to the event," Martin said. "We plan to work with our art teachers to help recruit young talent, so we hope to have more young artists next month. They'll all be grouped together in one area."
Page, a 14-year-old ninth grader at Wetumpka High School, said she began taking her art more seriously during COVID-19 quarantine.
"I used to take art classes and I thought it was really fun," she said. "When COVID happened, I got bored and started painting whatever came to my mind."
Page founded PJ's Pretty Paintings and sells small canvas paintings, which she describes as fun and vibrant, for $5 each. She said painting is a fun hobby that she could see transforming into a possible career path.
The work of 12-year-old Ellah Ingram, a seventh-grader at Wetumpka Middle School, was also featured at Art Walk. According to Ingram's grandmother, Sarah McKemey, she's always had an interest in art.
"She's always shown interest in art," McKemey said. "We first noticed her drawing ability at 3 years old. She's happiest when she's drawing."
In addition to sketching using pencils and ink pens, Ingram likes creating still life art and she paints using acrylic as well as water color paint. Ingram said plans to pursue a career path as a video game art designer.
Art Walk marked Page and Ingram's first times as art vendors, and both girls said the experience was worthwhile.
"Not only is this an opportunity for them to showcase and sell their art, but this also helps the learn how to market their products and hopefully it encourages them to continue making art," Martin said.