The Town of Eclectic hosted its fourth Community Yard Sale and Vendor Market on Saturday, May 1, in the Town Hall parking lot.
Sixteen vendors set up shop in the parking lot, said town events coordinator Carmen Winslett. Vendors in attendance offered baked goods, boutique clothing, jewelry, paintings, woodwork and more. Among them was Bradley Atkins who was putting his artwork on display for the first time.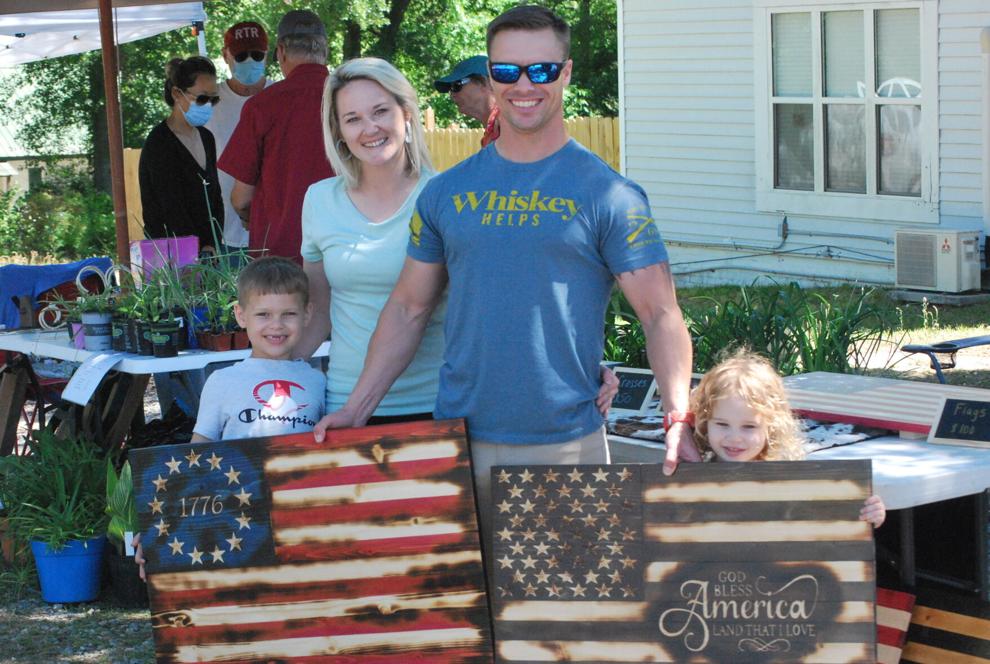 "It sort of makes me nervous," he said. "You're kind of putting yourself out there for everyone to see."
His booth featured handmade, one-of-a-kind American flag and first responder woodwork. It's a skill he taught himself during his time in the Marine Corps. His wife Paige helps him by making the stencils used for the stars, letters and numbers.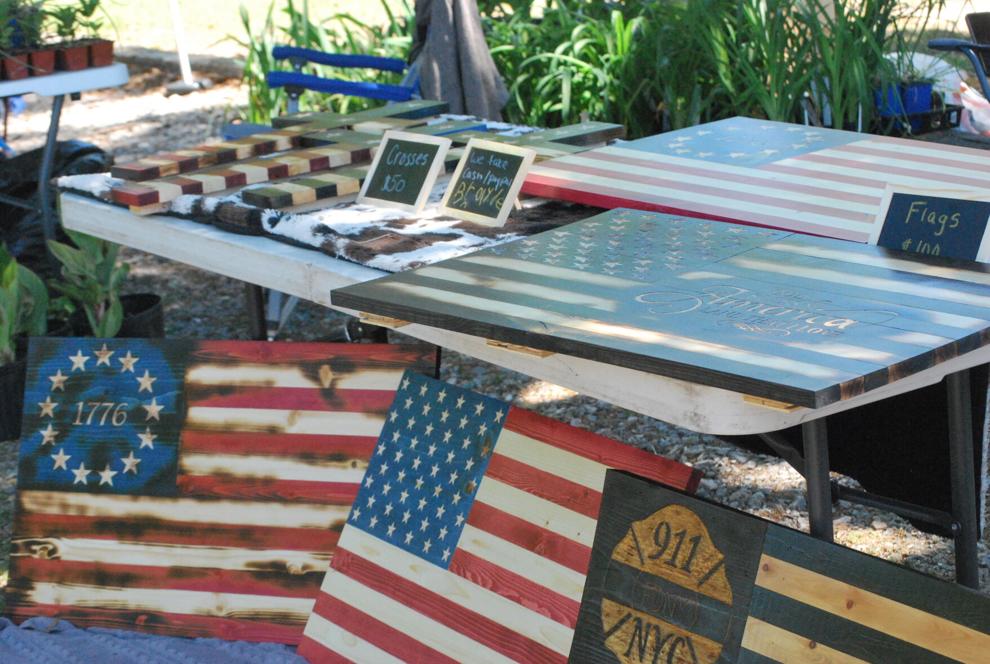 Atkins said is most popular piece is his 1776 Betsy Ross flag. He also does customer work for those interested.
"I custom cut each individual piece of wood," he said. "Each and every one is different in some way. No two pieces are the same."
The event included pet rabbits for sale, courtesy of Kam and Mike's Rabbit Farm, which is located in Holtville. The farm currently breeds New Zealand, Flemish Giants, New Zealand/Lop crosses and more.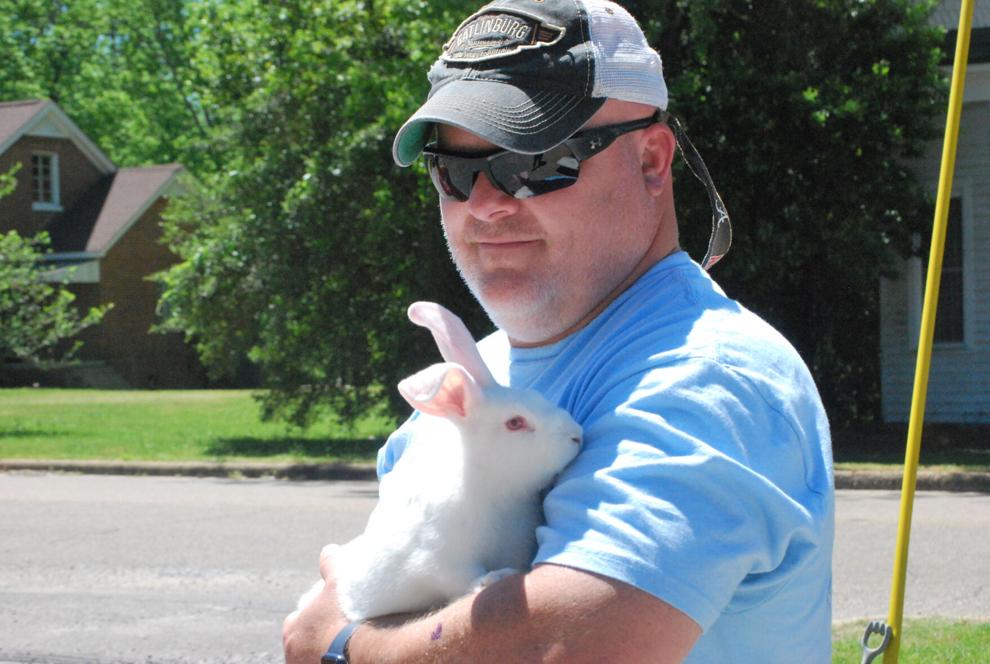 Artist Kimmie Bothwell was also in attendance showcasing her water color artwork. She mainly paints animals, fruit, family portraits and houses. It was her first time attending the community yard sale and vendor market, but she looks forward to more opportunities to display her work.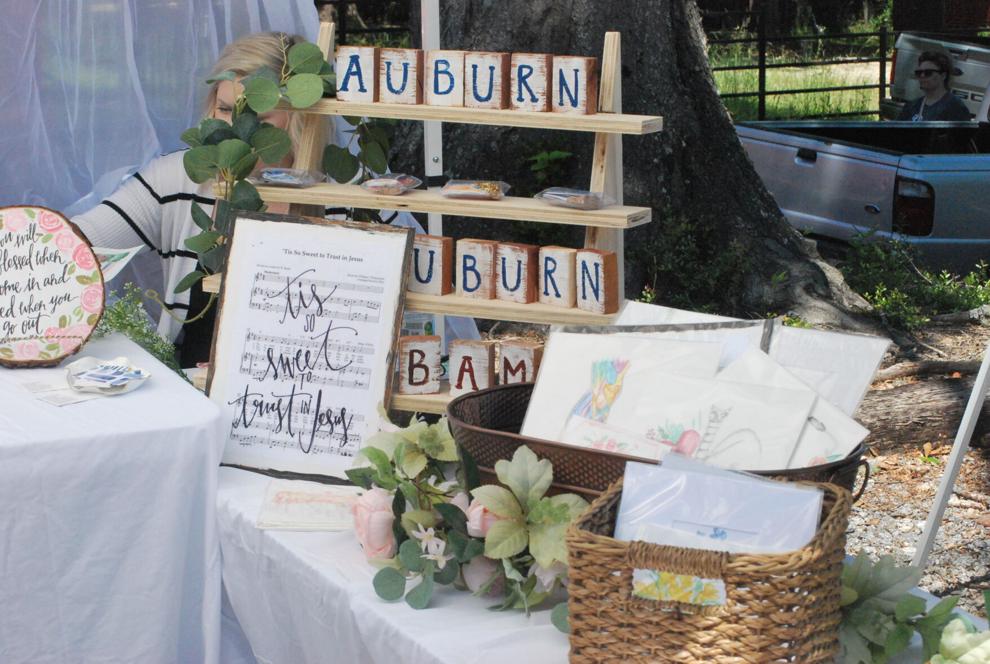 Although turnout at the event wasn't ideal, Winslett said community attendance was better this time around than it was at the town's last few Trade Day events. She continues to encourage to the community to attend town events and show its support for local businesses.