Downtown Wetumpka welcomed one of its newest businesses, Main Street Wetumpka's Tourist Trap, with a ribbon cutting on Thursday, April 29.
The Tourist Trap, located inside the 125-square-foot Small Box Shop, sits adjacent to Coaches Corner and will serve as a gateway informing Wetumpka visitors and newcomers about all there is to do and see in the city, said Main Street Wetumpka's special projects coordinator Kiera Champion.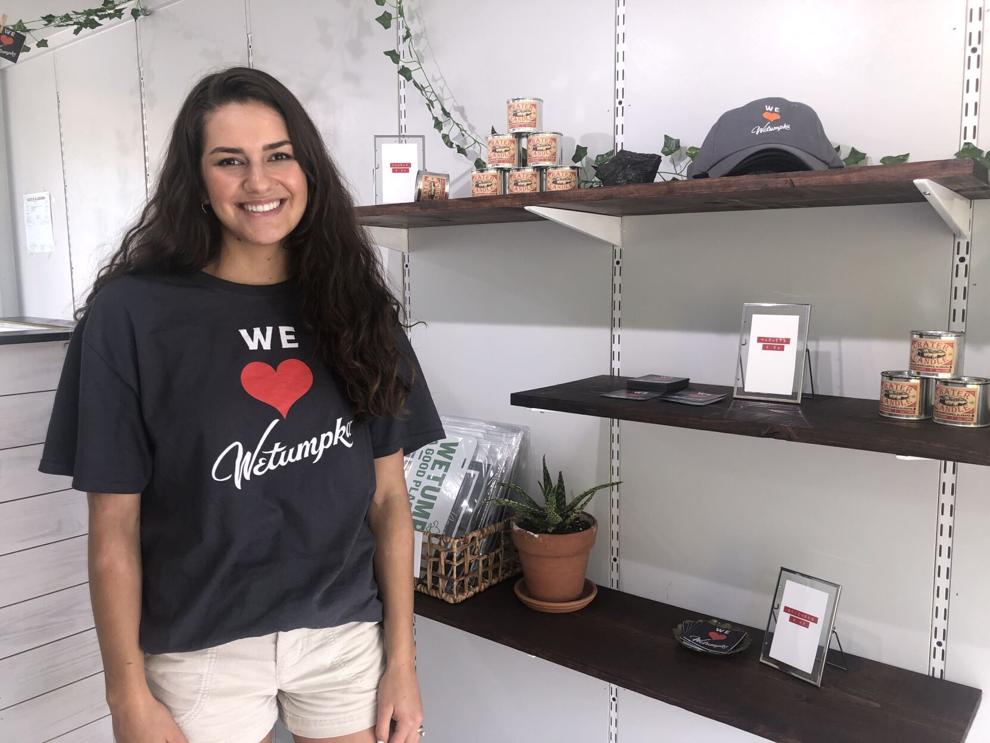 The shop contains flyers from and information about local businesses. It's also a place where visitors and residents can purchase Wetumpka merchandise. The shop sells 'We (heart) Wetumpka' shirts, hats, stickers, magnets, tote bags and license plates. The Tourist Trap is also the only place to purchase Crater Candles made by Michelle's Country Candles.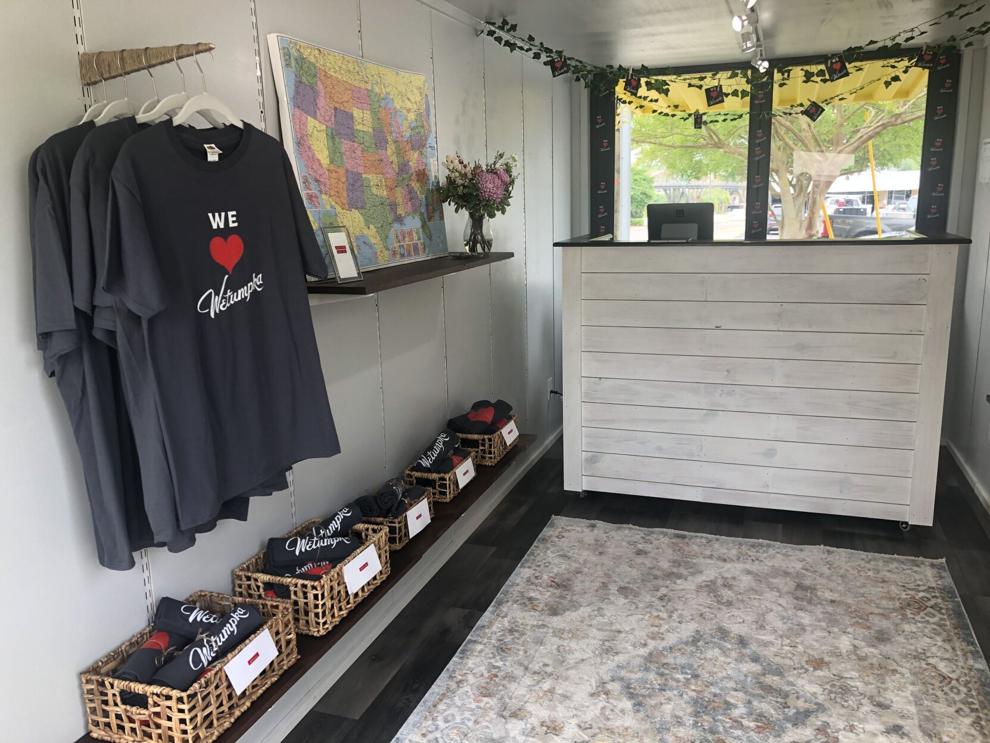 All proceeds from the shop will go back into Main Street Wetumpka, which is a nonprofit organization that seeks to bring more economic vitality to downtown Wetumpka.
The Tourist Trap features a sizeable map of the United States perched on a self. When newcomers visit the store, Champion said they will be asked to stick a pin in the map indicating where they're from.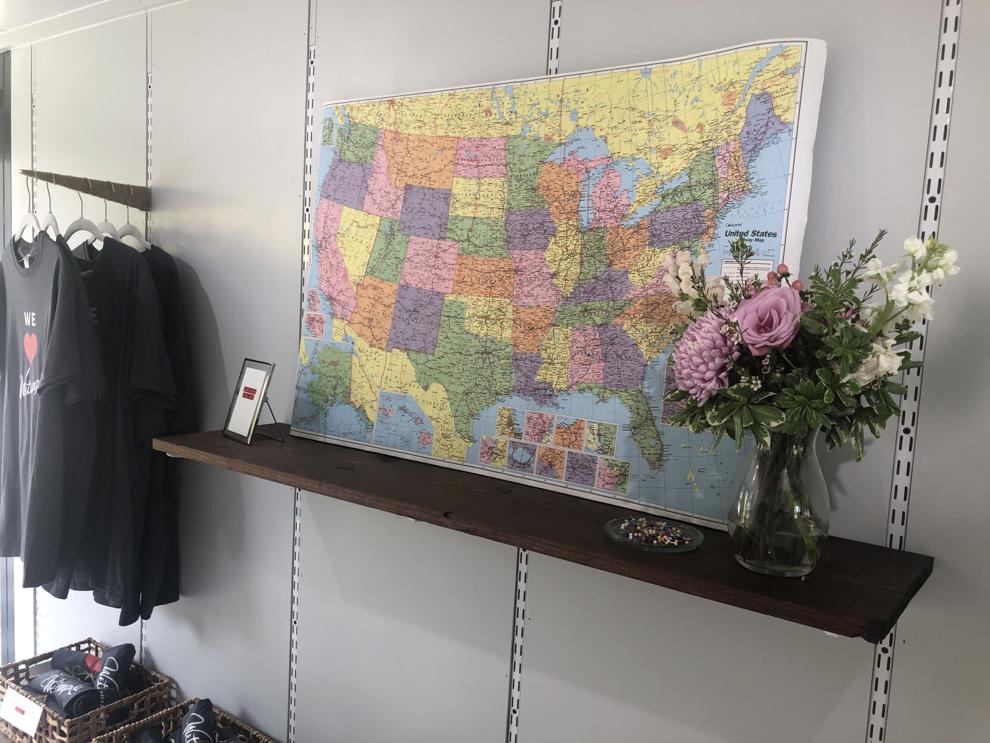 "We're also going to take polaroid pictures of our visitors and put them up to create a picture wall," Champion added. "We really wanted to find some fun ways to interact with people."
The shipping container was given to Main Street Wetumpka through its parent organization, Main Street Alabama, which secured a grant to purchase and outfit two shipping containers. Main Street Alabama created The Small Box Shop pilot program to serve as an incubator for small businesses.
Main Street Wetumpka has had the container for roughly two years, but has had trouble finding a suitable tenant, until now that is.
The Tourist Trap's regular hours will be Thursday through Saturday from 10 a.m. to 4 p.m., but it will also open for downtown events.