It was all hands on deck at The Tapp18 on Tuesday, May 4, as fellow downtown Wetumpka business owners gathered at the boutique to help owner Tabatha Powe package and ship countless online orders.
It was two days after the premiere of HGTV's Home Town Takeover and just one day after The Tapp18's website went live, and the boutique was on the brink of completely selling out. After watching the boutique's transformation on Home Town Takeover, people from across the nation were eager to get their hands on some merchandise.
"I called Rachel early this morning for her help with my online shopping system, but at the time I didn't know the store was selling out," Powe said on Tuesday. "I didn't know until shortly after that when Ken Smith who created and manages my website called me and said, 'you know you're sold out, right?'"
Smith, owner of Kmarks Web and Computer Solutions, said he'd been monitoring the website since Monday night and noticed that traffic on the site was pretty steady.
"But then this morning, there was almost nothing left in her inventory," Smith said Tuesday.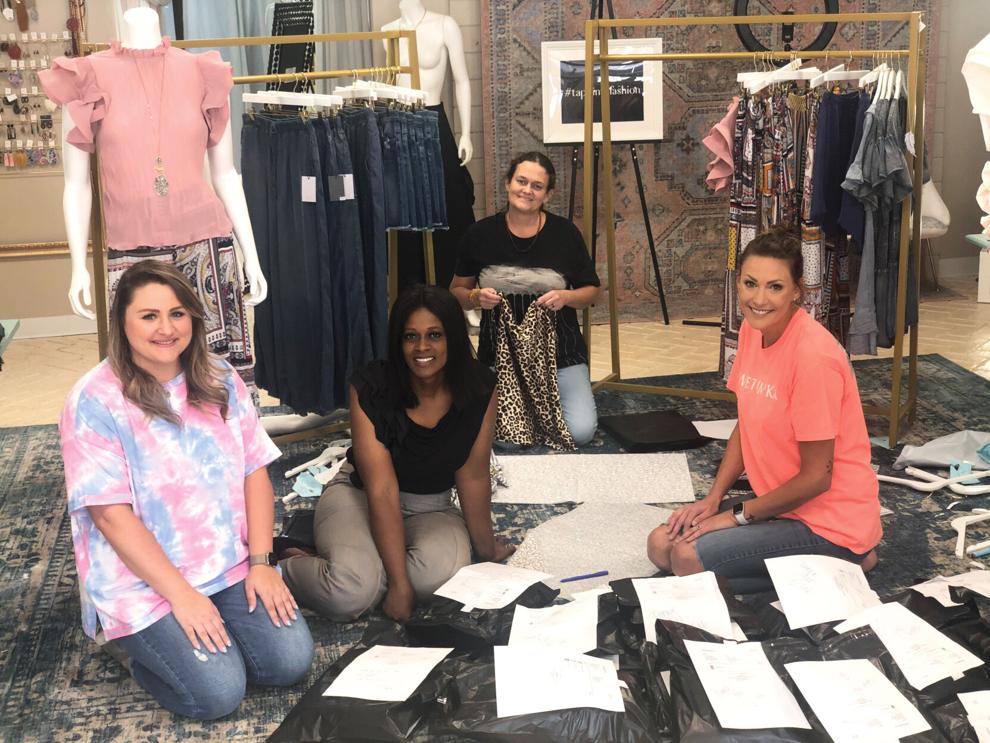 The Tapp18 was closed to in-person shopping on Tuesday to allow time for all of the online order to be prepared and shipped.
"My store has never sold out before," Powe said. "I was planning to stay and work the day by myself, but I realized it wasn't possible for me to do this on my own. I called Shellie and said, 'what do I do?' and then they all showed up. I am so grateful for the love and support because there's no way I could've done this without them."   
Rachel Turner, owner of the Yellow Daffodil Boutique, was originally set to drop off some shipping labels and answer a few questions, but she quickly made the decision to stay and help.
"I called one of my girls to see if she could open my store because I was going to be here all day," Turner said while standing behind the register at The Tapp18, preparing online orders.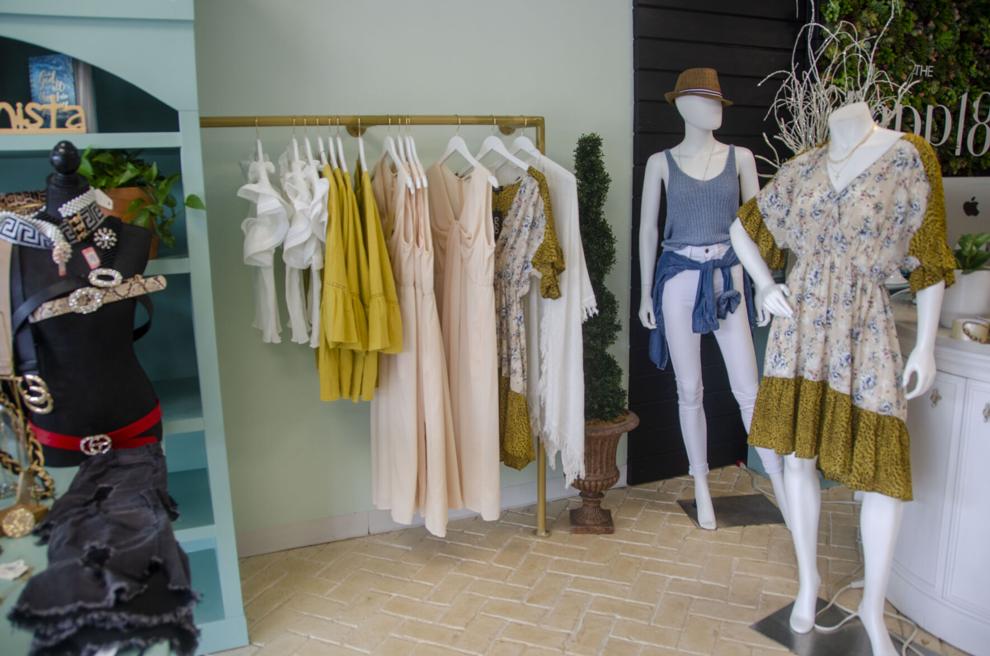 Shellie Whitfield, executive director of the Wetumpka Area Chamber of Commerce, put in a few calls to some downtown business owners to see who was available to help Powe. In addition to Turner, Katie Davis and Pam Martin, the owners of Market Shoppes, and Andrea Peel, an employee at Market Shoppes, showed up at Tapp18 to help Powe fill several online orders.
After hearing about Powe's predicament from Tim Hinkle, his husband and business partner at Scent Wizards, Charlie Hinkle also dropped by Tapp18 to check on Powe and to see if there was anything he could do to help. Several other downtown business owners stopped by the boutique throughout the day to congratulate Powe on her success.
"I believe that's what HGTV saw in this community and why they picked us – it's because they could see the love and support among the businesses in this community," Powe said as she fought back tears. "The phrase 'it takes a village' certainly rings true today. The Lord had them right where they needed to be in order to help me. I've been open for almost six years, but I still learned so much from these women today. Structure is so important and they're really helping me in that area. After today I will have a better understanding of online shopping and shipping and if I ever have questions I know who to call."
As new episodes of Home Town Takeover air over the next few weeks, Whitfield urged local business owners to make sure they have on online presence. Whitfield said businesses that are members of the chamber have a business page through the chamber that will show up in a Google search. She encouraged members to use that resource.
"We checked the numbers from when the show aired until 10 a.m. the next morning and Tabatha's chamber web page got almost 9,000 hits on it," Whitfield said. "You have to have an online presence. We have a huge tidal wave of people who want to bless Wetumpka, they want to buy things from Wetumpka, so please get a website, use your social media and give people a way to reach you. If you need any help, call the chamber and we will help you. It's a good time to be in business in Wetumpka, Alabama."
The Tapp18's website is Shopthetapp18.com, and the chamber can be reached at 567-4811 or at WetumpkaChamber.org.