Jennifer Fratzke glided to the shore of the Coosa River on Monday, Sept. 20, to take a moment to rest and refuel her body with food after traveling more than 8 miles on standup paddleboard from Jordan Dam to Wetumpka's Coosa River Adventures.  
She's one of about 20 of the fiercest paddlers in the world who converged on Alabama this month for a statewide race, the Great Alabama 650, which tests the will of even the most extreme athletes.
Racers face whitewater, battle tidewater currents, and hike around a dozen dams in this 650-mile, adventure-style paddle race that kicked off in Northeast Alabama on Friday, Sept. 18.
Upon reaching Jordan Dam, Fratzke, of Oahu, Hawaii, switched out her outrigger canoe for a standup paddleboard. She decided to use the paddleboard for this 8-mile leg of the race because of the strong rapids and rocks in that portion of the Coosa River. She didn't want to risk damage to her outrigger canoe. This year marked the second time she's competed in the Great Alabama 650.
"It's been rough, but overall I feel good," she said. "I feel a lot tougher than last year. I've learned a lot from then to now, like how to prevent blisters and better eating habits to maximize my energy. I'm excited to continue."
At that point in the race, Fratzke was about two hours ahead of her time from last year. Fifteen years ago Fratzke started standup paddleboard racing but switched to outrigger canoes after tearing her ACL and undergoing surgery. She said this year would likely be her last time participating in the Great Alabama 650.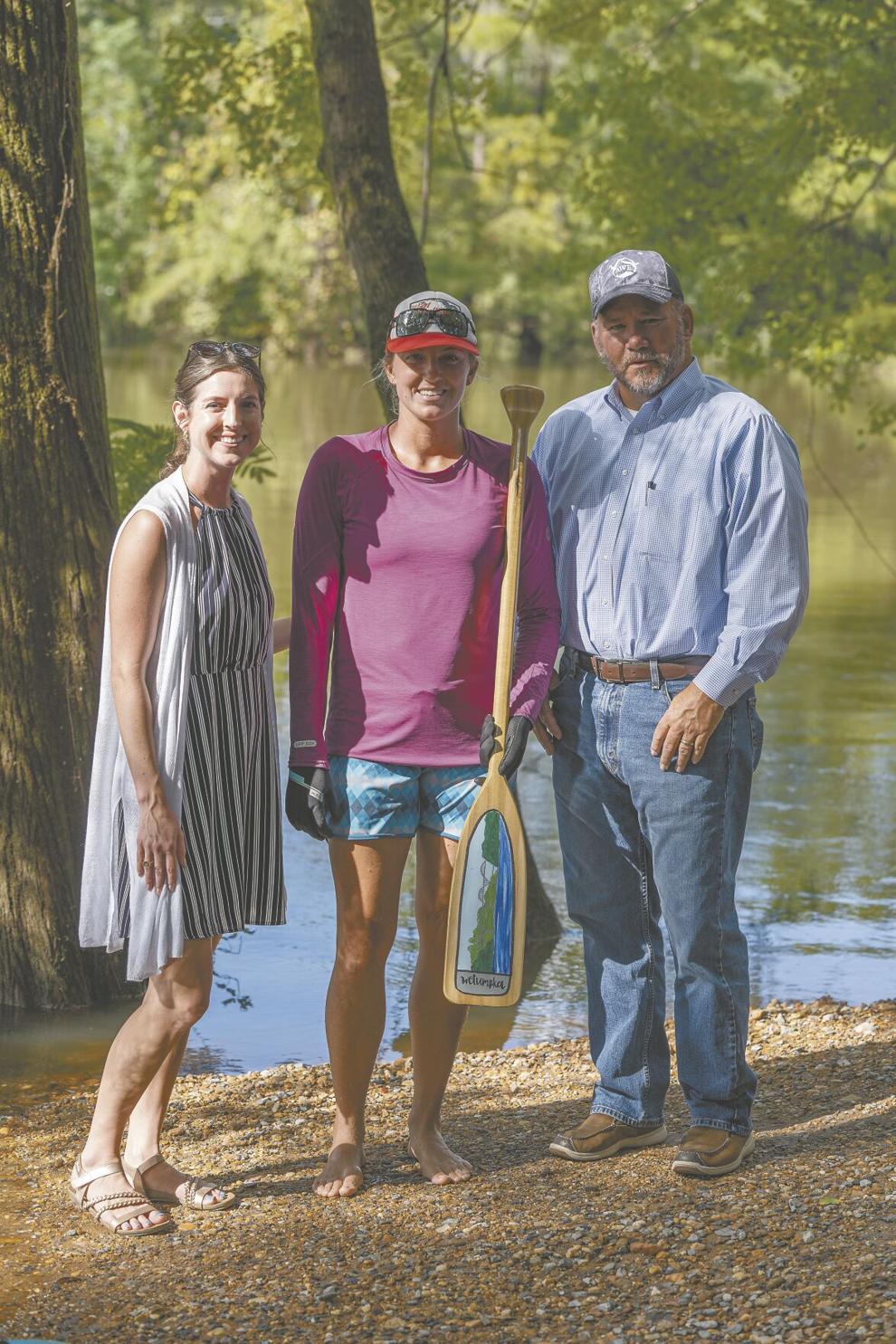 Spectators cheered for racers from riverbanks in Gadsden, Pell City, Wetumpka, Montgomery, Selma, Fairhope, and more. In Wetumpka, each racer received a painted paddle as a keepsake from their journey. Each paddle is hand painted by students at Wetumpka High School.
The racecourse is the core section of the Alabama Scenic River Trail, a 6,000-plus mile mapped river trail system. This 650-mile segment of the river trail extends from the foothills of the Appalachian Mountains in Northeast Alabama through alligator country to the Gulf of Mexico.
Racers have up to 10 days to finish the race and vie for a first-place win in one of three divisions– male solo, female solo, and two-person team. Participants are allowed to use kayaks, canoes, or stand-up paddleboards interchangeably throughout the event.
Competitors arrived in Wetumpka on Monday, Sept. 20, and Tuesday, Sept. 21. Competitors received warm welcomes from Elmore County Economic Development Authority Executive Director Cary Cox and Main Street Wetumpka Executive Director Hailey Greene.
Spectators can continue follow the event virtually at AL650.com where race organizers will post a live map reporting up-to-the-minute updates on each boats' whereabouts.
The map will be augmented with Facebook and Instagram posts from the field by following official race accounts or by using the hashtag #AL650.