Just as rescuers were about to suspend a search for Zachary Dakota Lewis for the night, he was found Sunday evening.
Lewis, 24, of Parker, Colorado went missing Thursday afternoon after a single-vessel accident near Willow Point in the Big Kowaliga Creek area on Lake Martin.
Lewis' body was recovered as dark began to set in Sunday and taken to Alexander City — given a heroes parade as he is a firefighter with the Rattlesnake Fire Protection District. Alexander City Fire Department chief Reese McAlister was part of the recovery efforts along with many of his firefighters who were assisted by many other agencies. About 8:30 p.m., Lewis' body, draped in an American flag, was greeted by Alexander City Fire Department trucks and ambulances at Patriots' Point at the intersection of U.S. Highway 280 and Highway 63.
"It's been a hard few days," McAlister said. "We were doing everything we could. It was the least we could do for one of our fellow firefighters."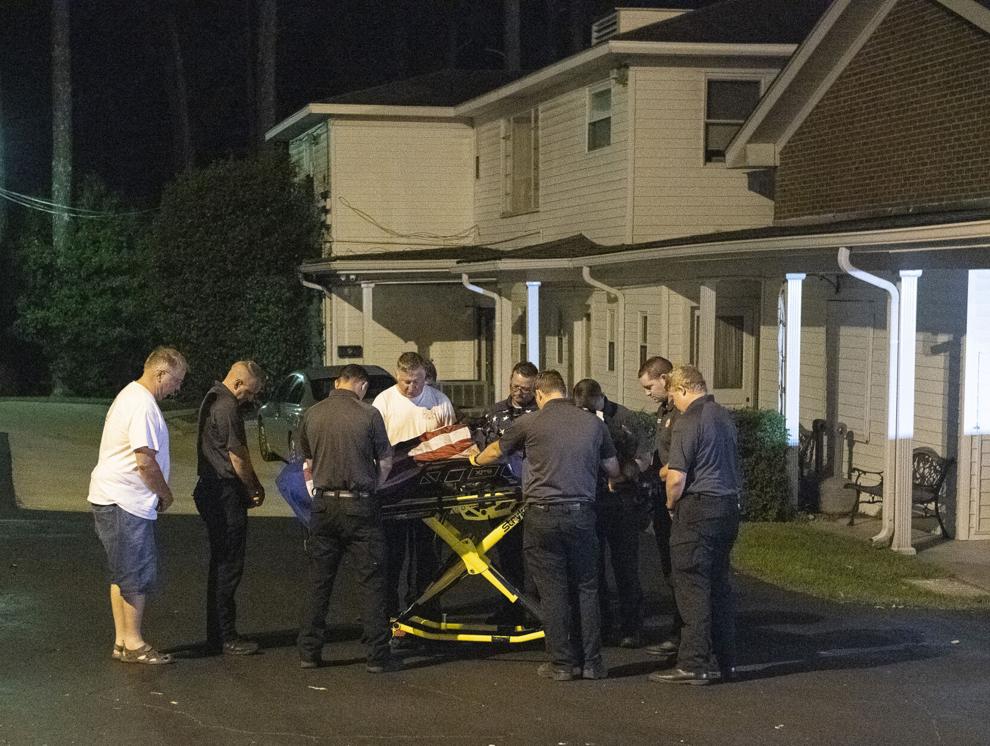 Lewis was also escorted by members of the Alabama Law Enforcement Agency (ALEA) Marine Patrol who also aided in the search efforts.
ACFD firefighters removed Lewis' body from an ambulance, briefly praying over him before his body was delivered to staff at Radney Funeral Home.
The search for Lewis was in big water with water depths up to 60 feet.
"On sonar it would look like a small tree," McAlister said. "You would get down there and it was huge."
The mechanics of diving also made the recovery difficult.
"You could have bottom time but coming up took a while," ACFD Capt. Jeff Brewer said. "You would have to stop coming up to decompress."
Extra divers came in to make sure divers were always ready to go down.
A multitude of law enforcement and rescue agencies searched for Lewis until 2 a.m. Friday, Sept. 3 and then resumed the search again at 8 a.m. Alexander City Rescue Squad, Alexander City Fire Department, Alexander City Police Department, Childersburg Rescue Squad, Daphne Search & Rescue, New Site Police Department, TowBoat U.S., Alex City Guide Service, Children's Harbor, East Alabama Food Bank, Elmore County Sheriff's Department, Houston County Rescue, Jacksons Gap Police Department, Lake Martin Area United Way, Ourtown/Willow Point Fire Department, Russell Lands Security, Tallapoosa County Commission, Tallapoosa County Coroner's Office, Tallapoosa County Emergency Management Association and Troopers with ALEA Marine Patrol Division and ALEA's Aviation Unit have all assisted in search efforts to locate Lewis.