Members of the Wetumpka community recently gathered at Second Missionary Baptist Church on Saturday, May 22, to clean up land adjacent to the church.
Church member Betty Smith said the cleanup effort was much needed. The church purchased the land years ago to serve as a space for the church's youth department, but in recent years the space has become overgrown with weeds.
The church is rich in history. It was created after the Civil War when African American congregants of the Coosa River Baptist Church left to establish their own church. A plot of land was donated and the first church was erected in 1887. However, a violent storm destroyed the building in 1899. Despite the devastation, members rallied and rebuilt the structure in the same year.
During the fight for Civil Rights, the church served as a meeting place for Civil Rights activists and leaders, and commencement ceremonies for the Elmore County Training School, which educated the area's black children, were also held at the church. In August, the church will celebrate its 134th anniversary.
Smith said the church doesn't have the manpower needed to clean the property or financial means to hire someone, so she reached out to Wetumpka's District 2 Council member Cheryl Tucker for help.
"She immediately showed interest and wanted to help," Smith said. "We are very grateful and blessed to have Ms. Tucker over District 2."
"I knew I couldn't use city funds to get this done, so I reached out into the community," Tucker said. "I got busy reaching out to various young people to ask if they would volunteer to help. They graciously sacrificed their Saturday to help with this task."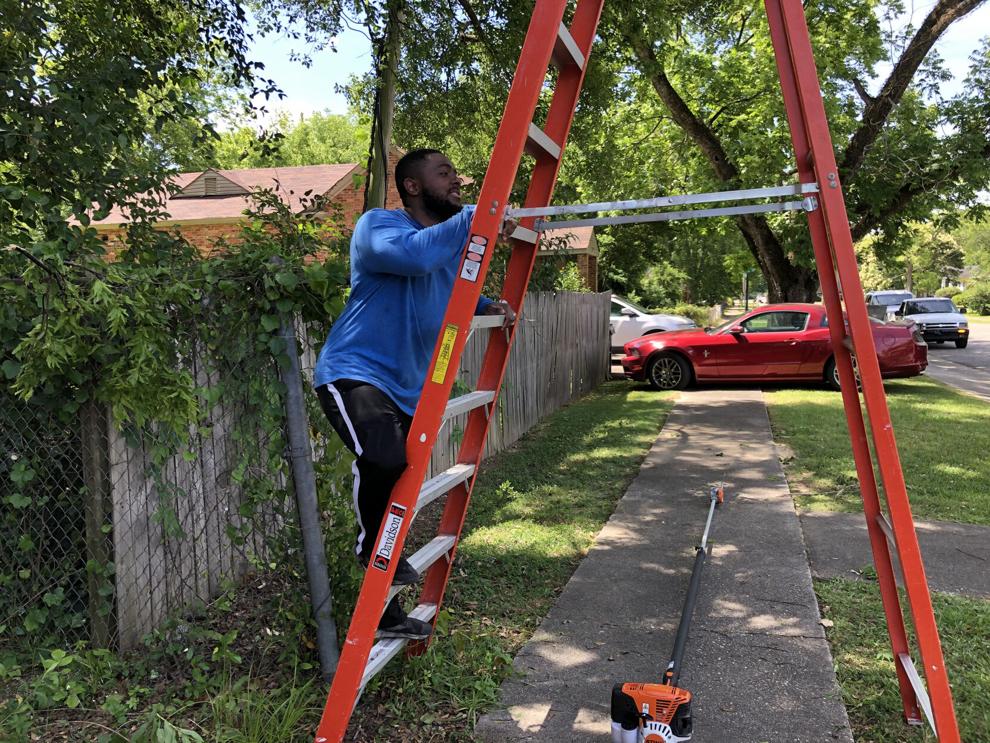 Trent Hetherington, with Wetumpka's nonprofit Hetherington Foundation, Best Choice Lawn Service and Davis International General Contractor all helped with trimming trees, extracting weeds and mowing the roughly one-fourth acre lot. Volunteers also helped by walking around the neighborhood and picking up trash and debris.
After the work was done, the volunteers were treated to food and beverages.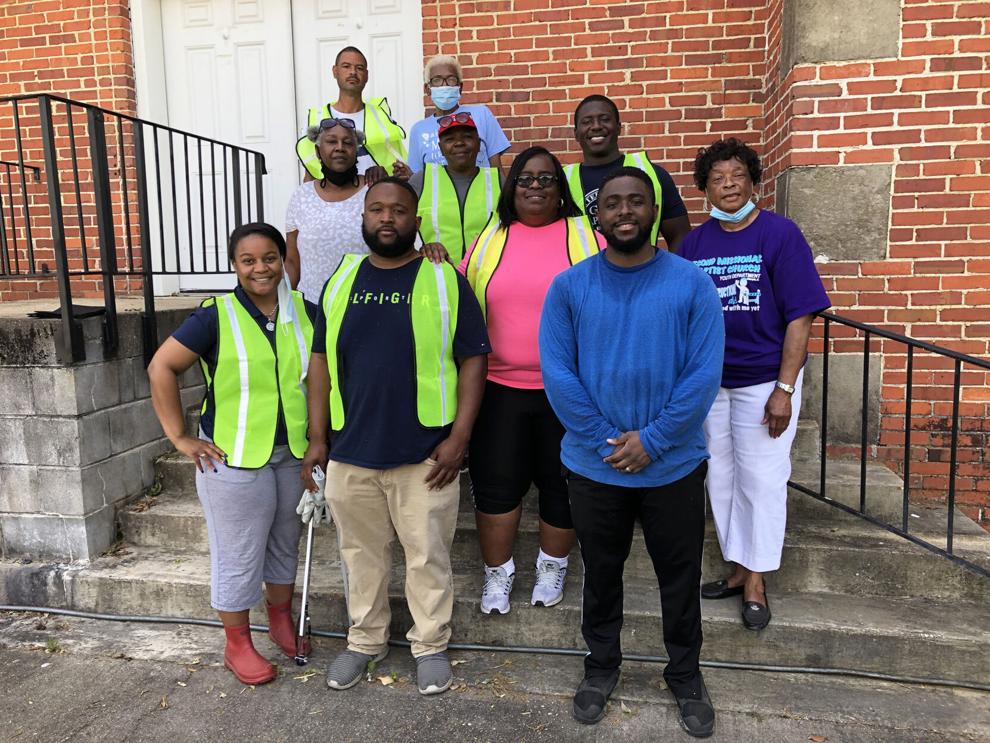 Other volunteers included: Elaine Lewis, Wetumpka's first black city councilwoman; Idell Gibbs, who was described as a pillar of the community; and Faye Thomas, Isaiah Tucker, Geno Terrell, Sarah Bowman, John Hunt Jr., Tommy Hetherington, Lewis Washington IV, Tae Kendrick, Elmore County Commissioner Desirae Lewis and Regis Jackson.
Smith also thanked and church trustee Martha McCray and Dec. Lewis E. Washington Sr. for their dedicated leadership at the church.
Now that the land is cleared, Smith said it would once again be used for youth, community and church events.
Smith said the church is also seeking financial help from the community to replace the roof on the church. Those interested in helping may contact Smith at 334-567-4505. Checks are payable to Second Missionary Baptist Church Building Fund, P.O. Box 773, Wetumpka, Alabama, 36092.