Friends and family members of graduating Holtville High School students gathered at the Boykin-Chapman Field on Thursday, May 20, to watch 114 seniors make the long-awaited walk across the field to receive their high school diplomas.
After the seniors made their way to their seats, class president Erika Broadway stepped up to the podium to welcome everyone to the event. She briefly reflected on the years she and her classmates spent in high school, referring to it as among the most "memorable and influential time of our lives."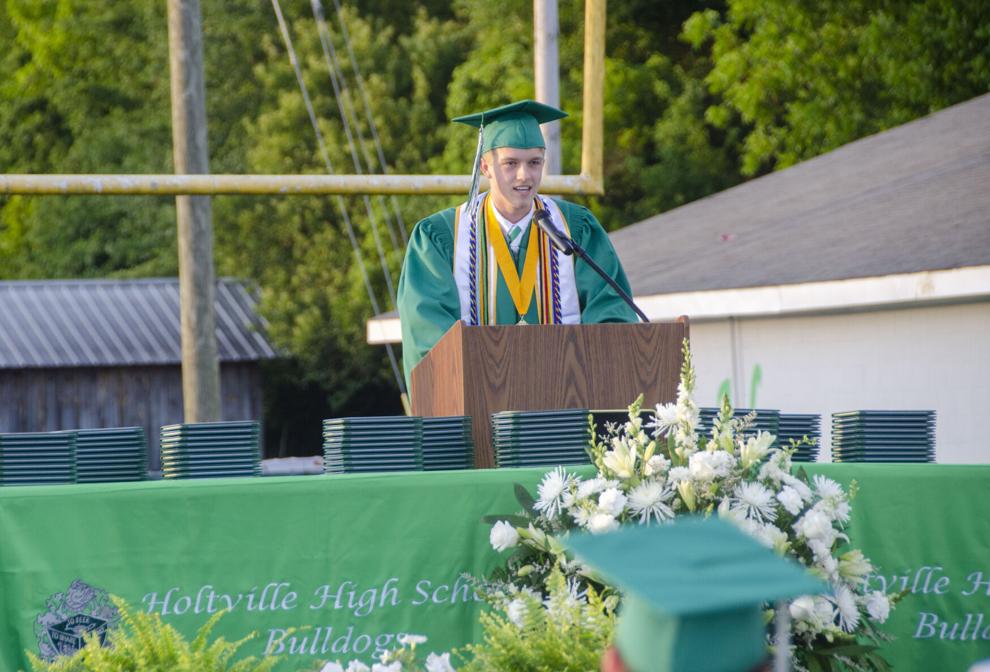 Class salutatorian Paxton Price addressed his classmates next. In addition to thanking the teachers, administrators and his soccer coaches for helping him throughout the years, he also took time to thank his parents for pushing him to never settle for "good enough."
"It's been a long ride, but it's not the end," he said. "It's only the beginning. I know every single student here has the ability to something great for the world. I am so insanely happy for each one of you."
He urged his classmates to follow their passions because "true success is not measured by the number of zeros on your paycheck." A truly success person is one who has discovered their purpose and passion in life and who lives their days fulfilling that purpose and serving God.
Above all the other subjects he touched on in his speech, Price said what he wants his classmates to know more than anything else is that God loves them.
"God loves you more than you could ever possibly imagine and he is always there for you," he said. "If there's ever a time when you feel alone, just remember that God is there for you."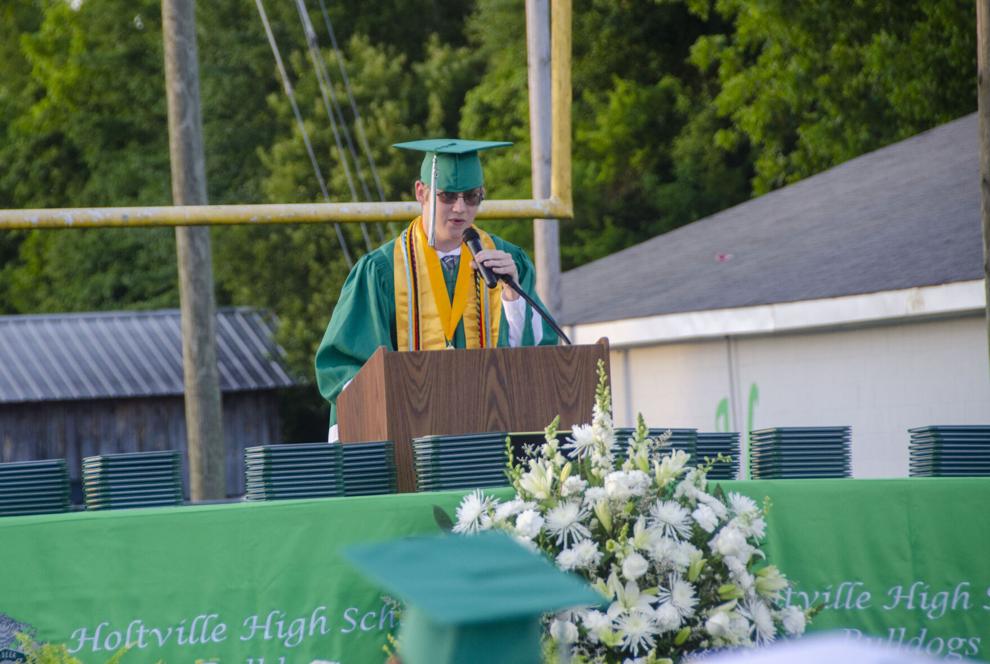 Valedictorian Benjamin Blair congratulated his classmates on exceeding expectations this year. Although there were a lot of changes this school year, COVID didn't prevent them from achieving their goals and having fun along the way.
As they prepare to embark on the next chapter in their lives, Blair told his classmates "it's imperative that we don't limit our understanding." He encouraged his classmates to go out and meet new people and take the time to understand others.
He attributed much of the social and political unrest in recent months to the unwillingness of people to listen to and seek to understand viewpoints that are different from their own. He specified that understanding does not mean that a person has to adopt someone else's belief as their own. He said if more people took the time to understand those who are different from them, then there might be less hate in the world.
As HHS principal Kyle Futral prepared to introduce the guest speaker, he first thanked the parents of the graduates for entrusting the school to educated and care for their children over the past four years. He assured them that it's not a responsibility that he takes lightly.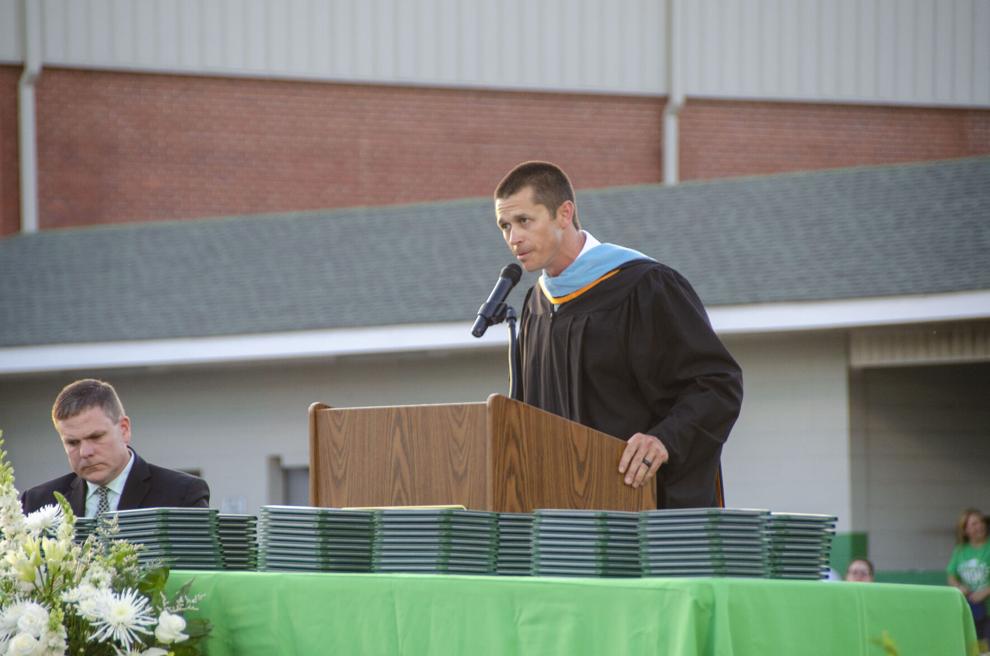 As the graduates think back over their senior year, Futral told them not to do so with resentment. Instead he told them try to be appreciative of how these historical times shaped them.
"Often it is the most challenging times of our lives that force us to learn and grow the most," he said.
He then called the Rev. Shane Russell, a graduate of the HHS Class of 1993 and lead pastor at Shoal Creek Baptist Church, to the podium to speak.
As he spoke to students, he referenced words written by Solomon in the Book of Ecclesiastes. In Ecclesiastes, Solomon likens pursuing materialistic things to chasing the wind.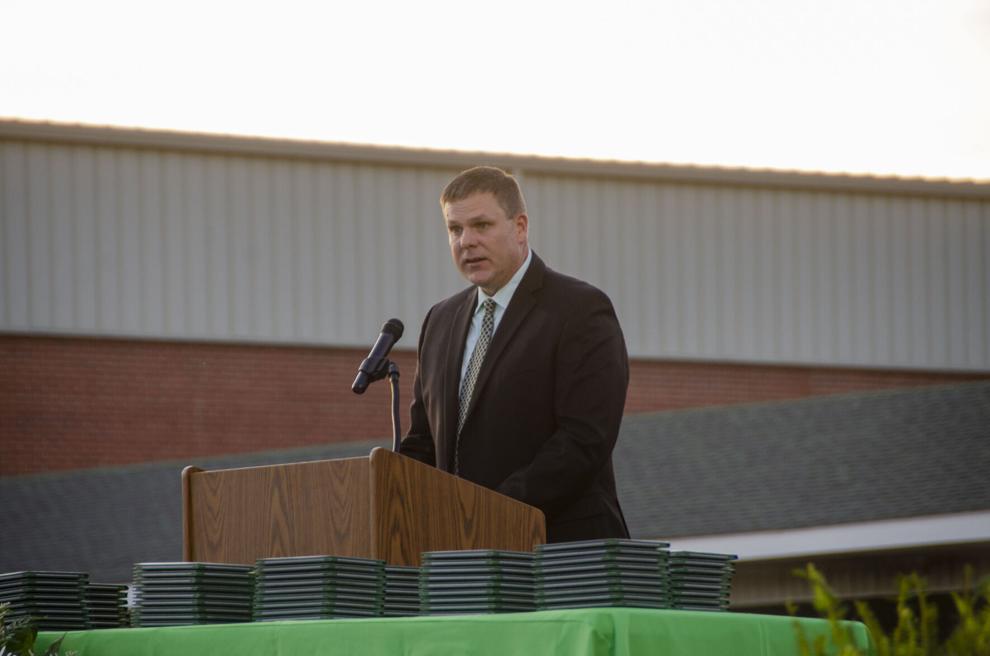 "It is only when we live for ourselves that our lives and our impact die with us," Russell said. "When you live life to serve others, your impact lives on after you die because you will have made a difference in the lives of others. This time begins your season of opportunity to impact the world. The impact of your life will never be found in the things you accumulate. It will be found in what you leave in other people."
As they go off in pursuit of their dreams, Russell urged them to "never allow their plans to overshadow God's purpose" for their lives.